Happy LGBTQ History Month from Campus Pride!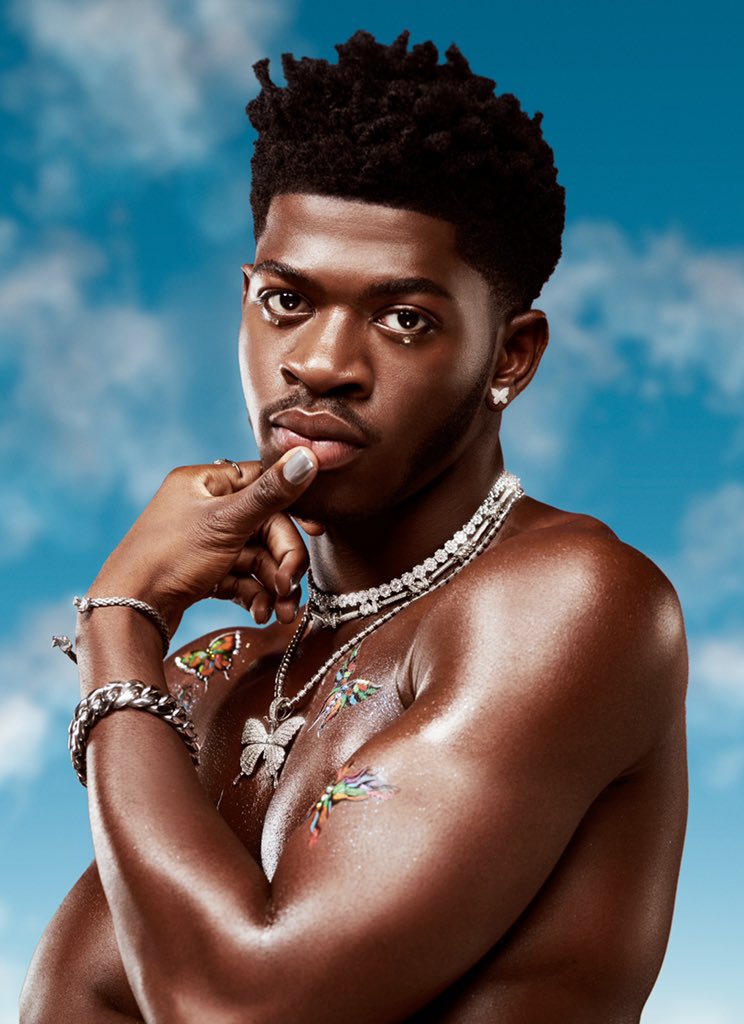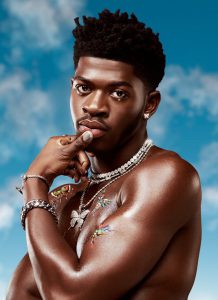 Campus Pride wishes you a happy LGBTQ History Month! We will be highlighting diverse voices of contemporary and up-and-coming LGBTQ trailblazers throughout the month of October. Do you have someone you want to see featured? Email us at info@campuspride.org or message us on Instagram or Twitter @campuspride.
Highlighting Lil Nas X
For the beginning of October, we are highlighting Black queer musical artist Lil Nas X. Lil Nas X's debut album "Montero" was released on September 17, 2021. Lil Nas X is a role model for young Black queer boys who see positive Black LGBTQ representation in artists like Lil Nas X. To donate to the Montero and Gilead COMPASS Initiative for HIV/AIDS, go to welcometomontero.com/babyregistry. Read more about Lil Nas X and our intern's open letter to "Montero" on the Campus Pride blog.
Important LGBTQ dates for the month of October
Are you looking for more ways to celebrate LGBTQ History Month? There are many dates coming up in October to appreciate the LGBTQ community, and there are even more ways for you to celebrate with friends, family and the community! Check out Campus Pride's events calendar at campuspride.org/events.
Commemorate the New Zealand Lesbian Day March and educate yourself and others about the international lesbian community.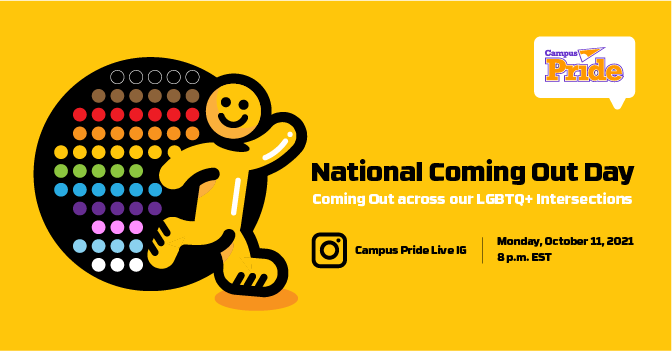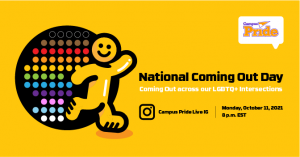 Support those who have come out or have yet to come out. Celebrate National Coming Out Day with Campus Pride and tune in for our IG Live at 8 pm EST.
Observe LGBT Center Awareness Day to raise awareness around the work that LGBT Centers do in our communities and on our college and university campuses.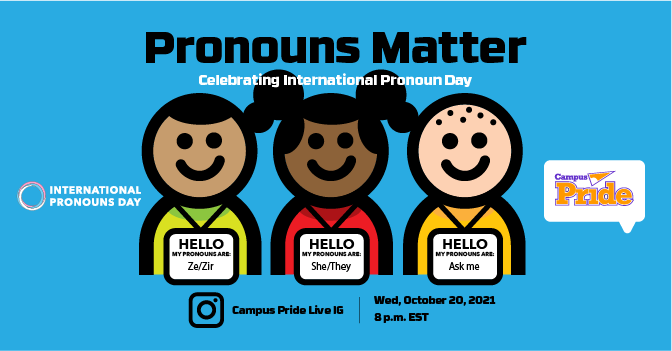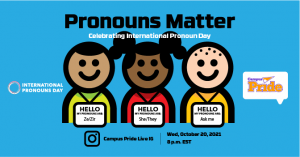 Educate others about the importance of pronouns and LGBTQ language on International Pronouns Day. Join Campus Pride for a special IG Live at 8 pm EST to talk about pronouns and how we can support trans and nonbinary individuals.
Go purple to show your LGBTQ pride on Spirit Day! Celebrate the diversity and intersectionality of our community with GLAAD for #SpiritDay. 
Raise awareness about asexual identities and communities by educating yourself and others on Asexual Awareness Week. 
Educate yourself and raise awareness about intersex individuals and bodies on Intersex Awareness Day.