Please register for our online training opportunities.  
The Campus Pride Safe Space Train The Trainer Program is the most comprehensive and effective way of adding a Safe Space to your college or university campus.  This 12-hour Train The Trainer program is ideal for faculty, administrators, staff, or students and will provide a foundation for creating a sustainable Safe Space on your campus.  Participants will develop learning outcomes specific to the campus, learn how to create and conduct interactive Safe Space training workshops, and complete an assessment of campus climate to support the safety and academic success of LGBTQ students.  This two-day program is highly interactive and comprehensive.  Participants will receive model Safe Space training lesson plans, learning activities, and a variety of resources from Campus Pride.
Learning Outcomes:
Identify the essential components of a campus Safe Space Program.
Understand the content of a Safe Space Training Program.
Create a learning activity to be used in a Safe Space Training Program.
Describe effective practices for creating an inclusive campus environment for LGBTQ students.
Inquire about scheduling a Safe Space Train the Trainer Program for your campus.
Safe Space Training For Trainers Schedule: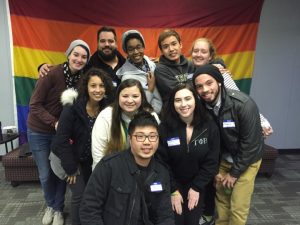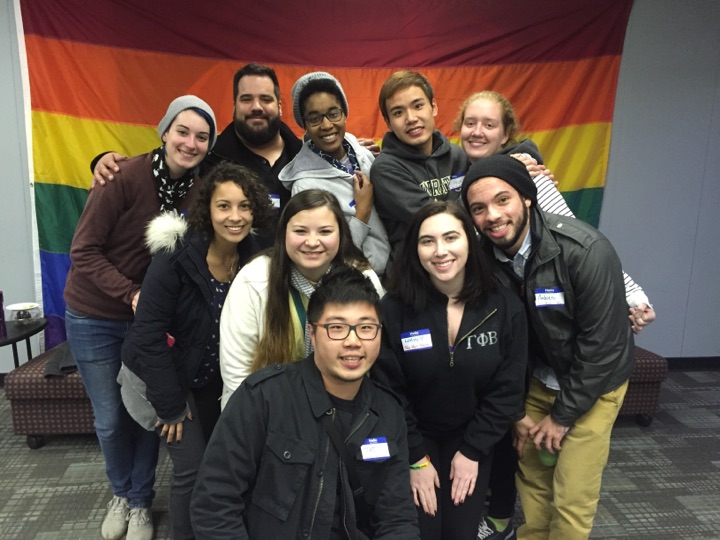 Day One – 8 hours
Introduction
About The Safe Space Program
What Is Sexual Orientation, Gender Identity & Gender Expression
Current Statistics
LGBTQ Terminology
Key Moments in LGBTQ History
Supporting LGBTQ Students
Creating Safe and Inclusive Classrooms and Campuses
Day Two – 4 hours
Learning Activities and Assessment
LGBTQ Student Panel
Action Planning
Questions and Evaluation
What Participants Said About The Safe Space Train The Trainer…
"This training helped us 'reel in' our safe space curriculum so that is inclusive without being overwhelming."
"I really enjoyed the interactive nature of the training and the diversity of modalities used."
"I liked learning more about LGBT history, hearing about student experiences, and coming up with activities."