The Campus Pride Board of Directors are comprised of individuals who wholeheartedly believe in the mission and purpose of the organization and it's support of LGBTQ youth. Campus Pride takes great care in selecting individuals for the Board of Directors who can help with building relationships, strategic planning, fundraising and managing fiscal affairs. Anyone may submit their information to be considered for the Board of Directors by completing this online interest form.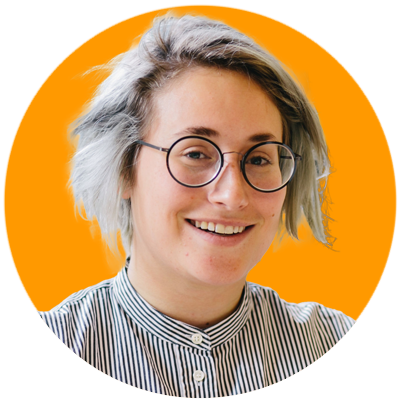 Lina Mamut,  Chairperson
Lina Mamut, They/Them, is a nonbinary femme digital product management professional, with over ten years of experience guiding companies to digital success. They graduated Wesleyan University in 2013 with a degree in Neuroscience and Philosophy. They are extremely passionate about Diversity, Equity and Inclusion, and lead the DE&I committee at their current employer, Peapod Digital Labs, as well as being the chair of the Women in Technology+ BRG. In their spare time, they spend time hiking and camping with their partner and their two dogs, Goober and Potato.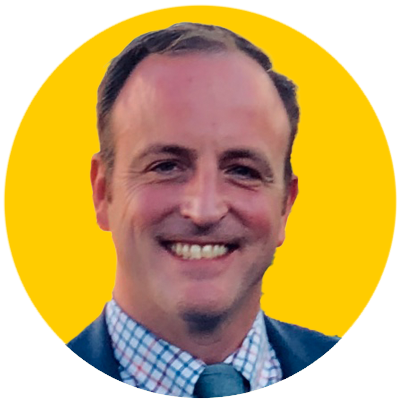 Michael Pattarozzi
Michael Pattarozzi is an Assistant State's Attorney with the Cook County State's Attorney, Chicago, Illinois, the second largest prosecutor's office in the nation. Michael has been a prosecutor for the Cook County State's Attorney's Office for over 20 years.  Michael is actively involved in the Cook County State's Attorney's Office LGBTQ+ Employee Resource Group, which is part of the larger Diversity and Inclusion Initiative of the Cook County State's Attorney's office.  He is also a member of the Lesbian and Gay Bar Association of Chicago (LAGBAC) and a founding member of the National LGBTQ+ Bar Association's Prosecutor's Caucus.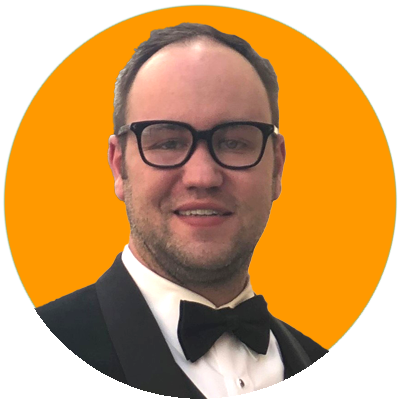 Ryan Anklam, Board Governance Chairperson
Ryan Anklam, He/Him/His, is the Director of Insurance Regulatory Controls for Ally Financial, Inc. Additionally, Ryan is also a licensed Attorney and member of the State Bar of Michigan and previously served as legal counsel to Ally Insurance Holdings, a subsidiary of Ally Financial. In addition to his "day job" for Ally, he most recently completed a two-year post as the National Chairperson for Ally's PRIDE Employee Resource Group serving Ally's employee base of 10,000+. He remains actively involved in advising the PRIDE ERG steering committee and participating in various DEI initiatives spearheaded by Ally's internal teams.
Ryan holds a J.D. from Western Michigan University Cooley Law School and undergrad degrees in Global Travel & Hospitality Management and Legal Studies/Business Management. Ryan resides in Grosse Pointe Woods, just outside of downtown Detroit, Michigan.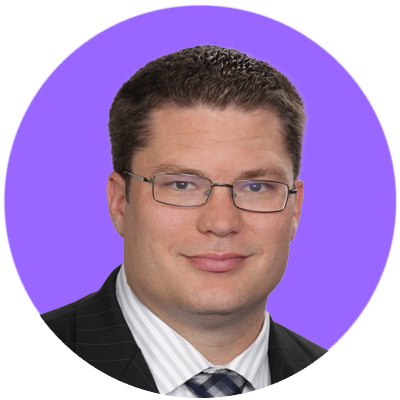 Kevin Garry
Kevin Garry He/Him/His, is a certified public accountant and has 15+ years of experience at PricewaterhouseCoopers within the Trust Solutions segment. Kevin graduated from Michigan State University in 2005 with a Bachelor of Arts in Accounting and in 2006 with a Master of Science in Accounting. Kevin is passionate about education and career development, equality and improving his community.
Kevin is originally from Michigan, and lived in Bratislava, Slovakia and the New York Metro area before settling in the Charlotte area with his wife and three young daughters in 2020.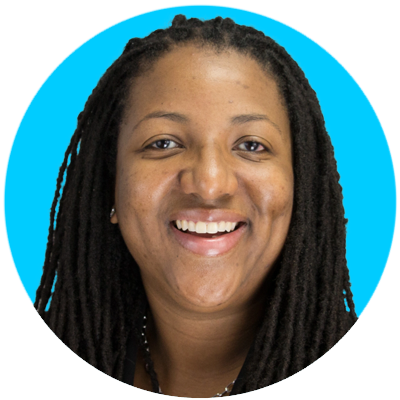 Dr. Mecca Marsh
Dr. Mecca Marsh currently serves as the Director of Housing Operations for Capstone on Campus Management at Norfolk State University in Norfolk Virginia. She has over 20 years working in higher education.
Dr. Marsh  received her Bachelor of Arts degree from LeMoyne College, M.Ed. degree in College Student Personnel Administration from James Madison University and her Ed.D in Educational Administration and Supervision from Virginia State University.
Currently, she is member of the LeMoyne College Racial Justice Committee and Alumni Association Board. Mecca is the Co-Chair, Diversity Equity, and Inclusion Taskforce at Capstone on Campus Management.
Dr. Marsh is the CEO and Founder of two companies MMarsh Consulting, LLC; a Career Coaching Training and Development Company along with Shanara Productions, LLC a Event Curation and Photography Company. 
She serves as a motivational speaker, group facilitator and workshop presenter throughout the United States. Mecca is a member of Delta Sigma Theta Sorority, Inc. and is committed to public service and social action that transforms communities.
In her spare time, she enjoys photography, traveling, reading and spending time with family. She has two college aged daughters and lives with her partner of 10 years in the Virginia Area.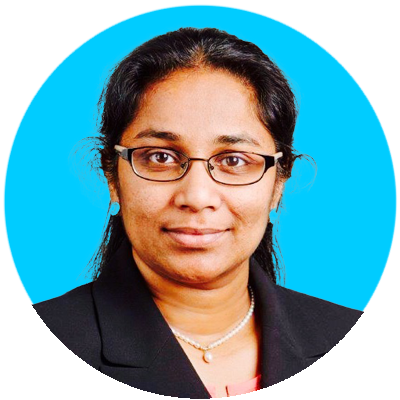 Swapna Velichety
Swapna Velichety, She/Her/Hers, is an experienced audit professional with over 15yrs of experience in IT, audit and consulting roles. She is currently a senior manager at PwC. Swapna's vision is to ensure equal opportunities for all and is a strong proponent of education and career development for minorities to level the playing field. She is a member of Charlotte Purpose and Inclusion Council at her firm.
Swapna grew up in India and has a bachelor's degree in Systems Engineering from India and a Masters in Accounting from The University of Texas at Austin. She has lived in Austin and Boston before moving to Charlotte in 2009. She lives and works in Charlotte, with her husband and two young kids.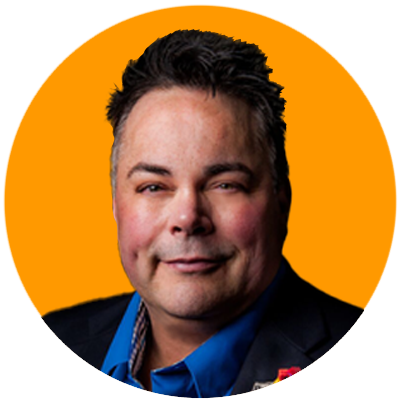 Ex-Officio — Shane Mendez Windmeyer, CEO/Executive Director & Founder, Campus Pride
Shane Mendez Windmeyer, M.S., Ed. (they/he) is a best-selling author, LGBTQ campus pioneer and civil rights champion. Windmeyer  is founder and CEO/Executive Director of Campus Pride, the leading national LGBTQ organization for student leaders and campus organizations working to build future leaders and create safer campus communities.
Windmeyer is the creator of the Campus Pride Index (CampusPrideIndex.org), the premier national LGBTQ benchmarking tool for colleges and universities. Released Fall 2006 by Alyson Books, Windmeyer is the author of The Advocate College Guide for LGBT Students, the first-ever college guide profiling the "100 Best LGBT-Friendly Campuses." They are also the editor of Brotherhood: Gay Life in College Fraternities and co-editor of the books Inspiration for LGBT Students & Allies, Out on Fraternity Row: Personal Accounts of Being Gay in a College Fraternity and Secret Sisters: Stories of Being Lesbian & Bisexual in a College Sorority.
Windmeyer is Native Indigenous, part of the  Iowa (Ioway) Tribe of KS & NE.  He was born Shane Mendez and was adopted a year later by Fred Windmeyer when his mother Diann Mendez married.  Their family is mixed race Mexican, American Indian, and Irish European.  Windmeyer attended Emporia State University as a low income, first generation college student and participated in the Upward Bound program in high school and college. They graduated from Emporia State University with a Bachelor's degree in Communication and then attended Indiana University where he received his Master's degree in Higher Education and Student Affairs.  He lives in Charlotte, NC with his husband Thomas Feldman. They were legally married in 2015 after twenty years of being together.