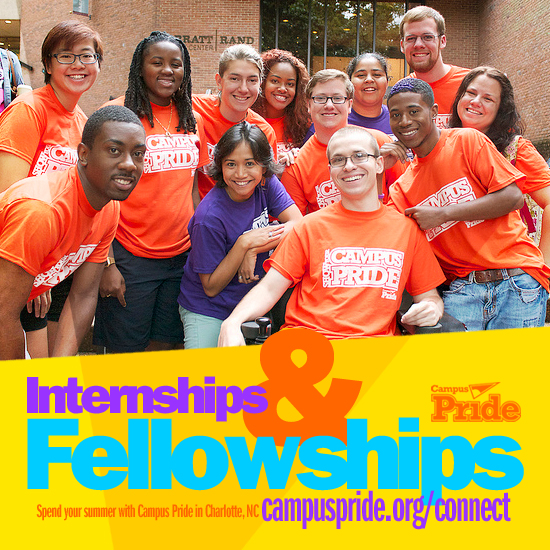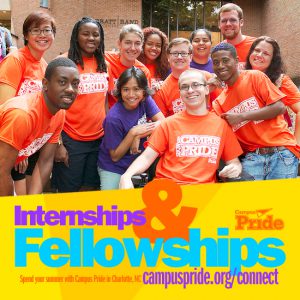 Campus Pride seeks college students with a desire to learn more about campus organizing and social justice issues to work as interns either remotely or at our home office based in Charlotte, NC. Interns have many opportunities to observe and participate in substantive work and develop resources to support student leaders across the United States.
Part-time interns who work remotely are expected to work 3-10 hours a week; full-time interns based in our home office are expected to work 20-40 hours a week. Campus Pride will work individually with interns to develop a schedule that best meets educational program requirements and/or individual needs. Internships are unpaid and on a voluntary basis.
Internship Dates
Fall Internship: August-December
Spring Internship: January-May
Summer Internship: May-July
Application Deadlines
Fall Intern: due no later than August 1st

Spring Intern: due no later than January 1st

Summer Intern: due no later than May 1st
Campus Pride offers internships in the following areas:
Social Media and Communications

Lambda 10 and Greek Life

Blog Writer and Editor

HBCU Outreach and Network

Athletics and Recreation Inclusion

Conference and Event Planning

College Fairs and Campus Pride Index
Read in-depth job descriptions of each intern position.
Interested? We would love to have you join us! Apply now by clicking the internship button below. Any questions can be sent to info@campuspride.org

2022 Campus Pride Summer Interns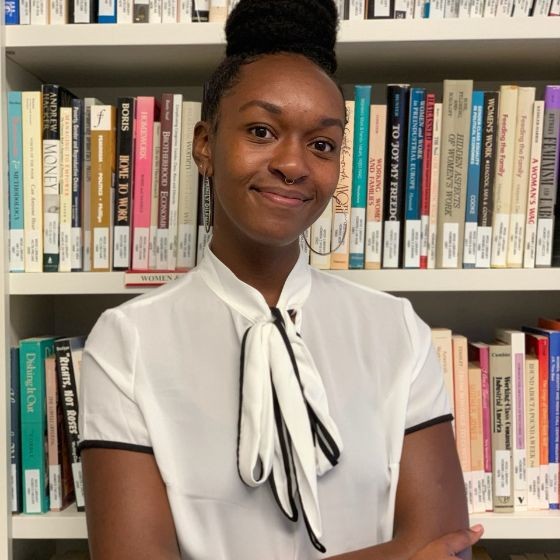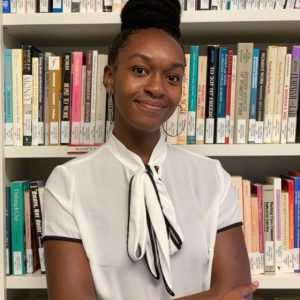 Nia Baker is a Sociology PhD student at the University of Virginia studying race, sexuality, and Black
 feminist theory. Her first paper project, The Sexual Politics of Hookup Culture: A Black feminist intervention seeks to understand how the institutionalization of racism and heteronormativity permeates the social organization of sex on college campuses, arguing that students' responses demonstrate the possibility of agentic sexual expression against the backdrop of exclusion. Her most recent project, Brave (Raced) Spaces: Black queer experiences at PWIs and HBCUs focuses on how institutional cultures affect queer students' sense of belonging. In addition to her academic work, she is also the founder and current co-President of GradQTPOC, a new organization at UVa dedicated to supporting QTPOC graduate and professional students. She is excited for the opportunity to build on what she's learned and apply it as an intern at Campus Pride.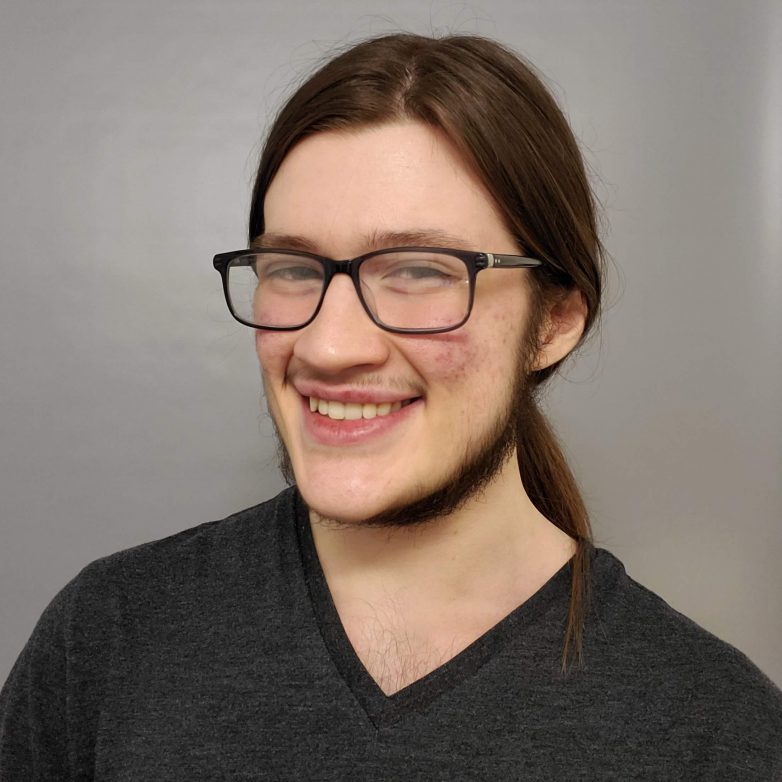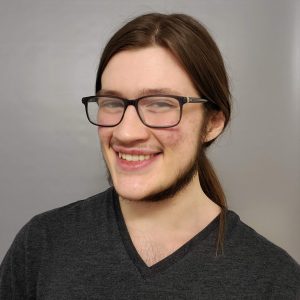 Alexander Cheetham is thrilled to be returning to Campus Pride for a second year! They are a current undergraduate student at Brandeis University studying sociology and anthropology with a minor in women's, gender, and sexuality studies. As a disabled trans and queer individual, they are highly involved in activism both on- and off-campus. Previously, Alexander has worked with QChatSpace, a digital program for queer youth which offers daily groups meant to replicate the offerings and feelings of an in-person LGBTQ resource center.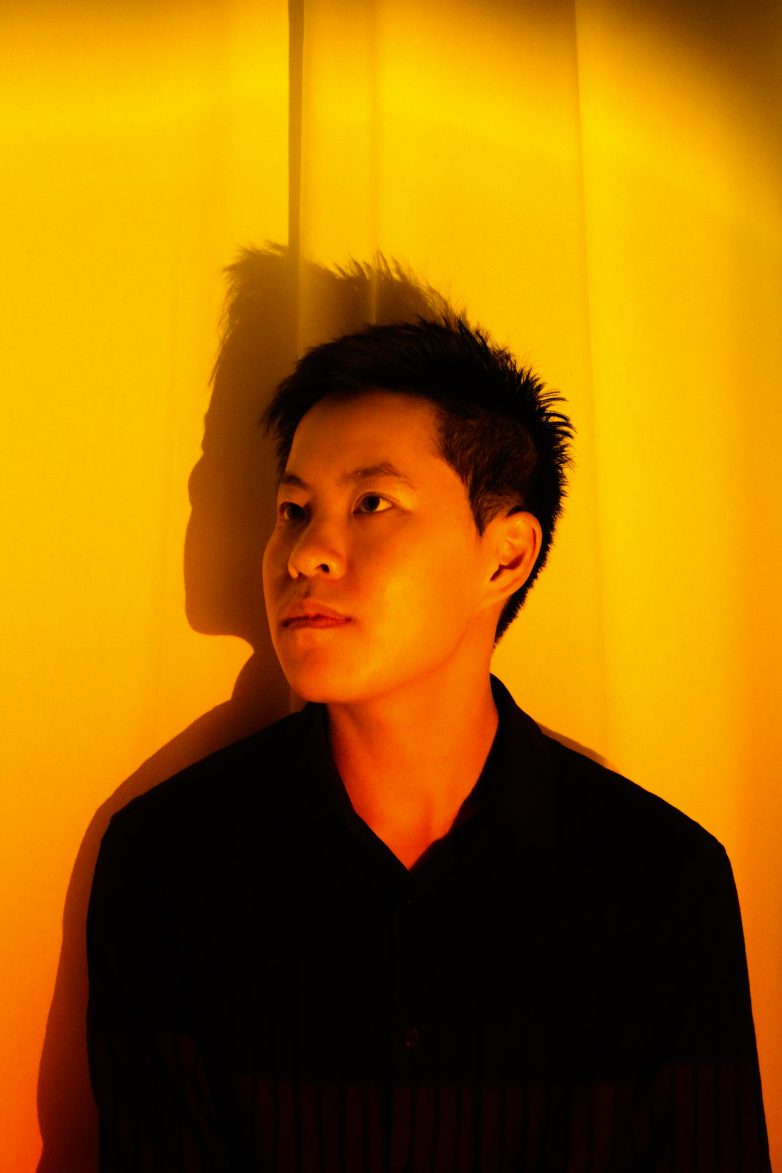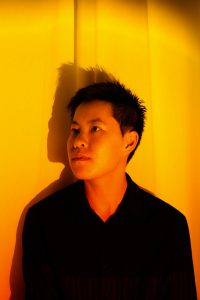 Xavier Qin Youngdale is a Chinese-American adoptee currently studying towards their bachelor's degree in Creative Writing and Critical Identity Studies at Beloit College. As a queer, trans/ nonbinary, and disabled person, the arts have helped them learn what it means to be a part of something greater. Qin has always been dedicated to integrating art with social justice activism; chronicling grief, beauty, gratitude, pathologization, erasure, and the theory of whiteness. So far, four of their poems have been published in nationally-awarded literary journals or accepted for prestigious awards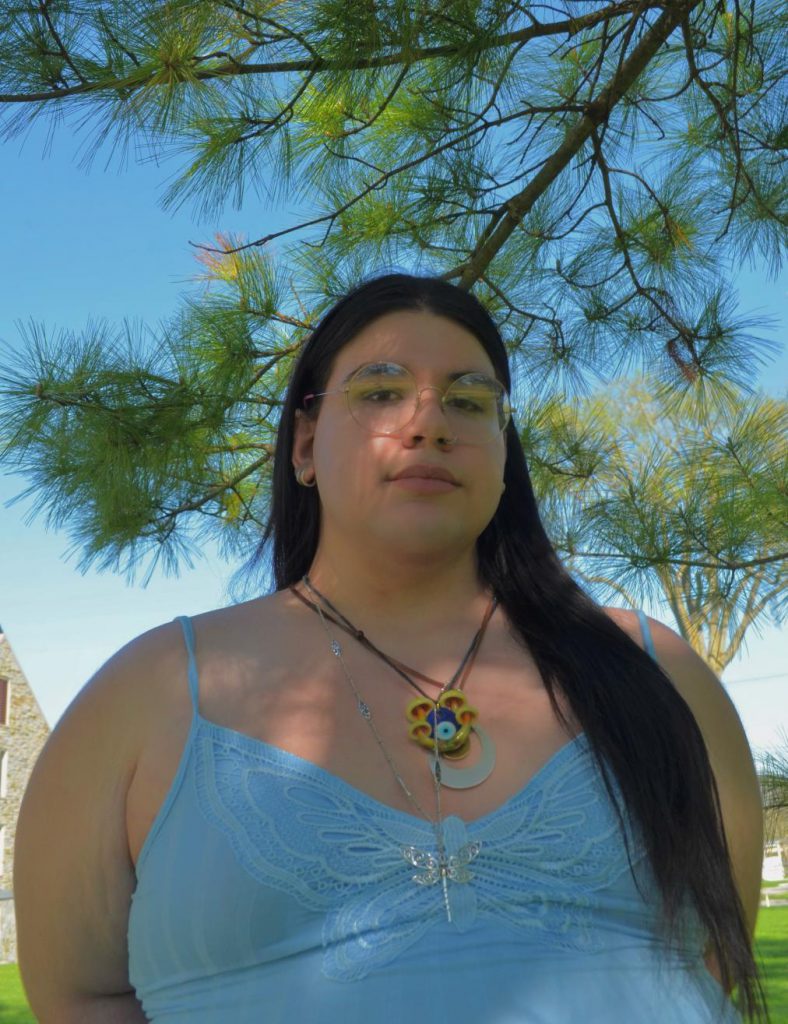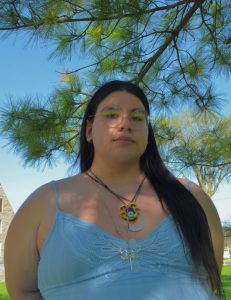 Hi! My name's Lu Mila and I found Campus Pride when looking for summer opportunities that revolved around LGBTQ+ activism, or theater fellowships/internships. Due to the pandemic, my options in theater were severely limited and I couldn't find anything that was remote or affordable. I figured Campus Pride would be a great creative outlet for me to connect with the LGBTQ+ initiatives I'm interested in both inside and outside of art; so I applied to be an intern over the summer.
I go to Middlebury College and I am a Theatre (with a focus in Playwriting) and Gender, Sexuality, & Feminist Studies double major. In both of these majors I have engaged with decolonial literature, intersectional identities and politics, and queer bodies in the arts and activism. I also work on a lot of self-advocacy as a transfem and Latina body at a PWI, and even founded a special interest house for QTPOC students on campus called Effervescence.

In high school, I was a student journalist and I worked for the school newspaper and yearbook. It was in my newsroom that I was able to harness my passions for writing, photography, and design. I also learned about social media presence and image, and had the opportunity to get photos of Pride 2019 in Miami published on online publications, and some even in local newspaper The Miami Herald.
Outside of schooling I have an interest in fashion, journaling and scrapbooking, and video games. I would like to thank Campus Pride for the opportunity this summer!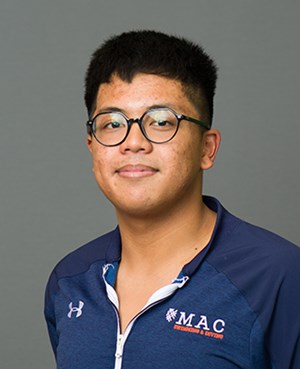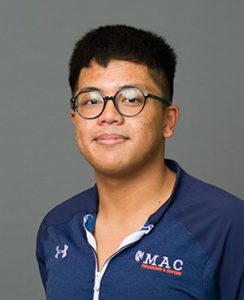 Greetings! My name is Ramier Villarama (he/him/his). I am from Bayonne, New Jersey, but was born in the Philippines, moving to the United States at a young age. Though I never really say it out loud, I am bisexual and am proud of who I am to this day. With one older sister and younger brother, I am the middle child of the family. Throughout my four years in high school, I was a Culinary Arts major, hence am someone who loves to cook and learn more about the food industry. A growing interest of mine is the environment and recognizing its many issues, being a part of a teen-led organization fighting climate change called Eco-Youth. I would love to pursue a career in Food Science or Food Engineering. All of this being said, at Macalester College in St. Paul, MN, I am a double major in Environmental Studies and Studio Art with a concentration in Food, Agriculture, and Society. During my first year, I had the opportunity to work as an Art Department Monitor & Assistant on campus and will be interning at Keystone Community Services as a Food Access Assistant during the 22-23 academic year. I am very passionate about my work and am very driven in all aspects of my life, which I give major credit to being a student-athlete. At Mac, I am on the Men's Swimming & Diving Team and am a team leader. I also helped start Pride Athletes at Macalester (PAAM) along with other LGBTQ+ student-athletes, in hopes of creating a safe space for the community. Through campus pride and being a summer intern, I hope to create PAAM into a bigger collective and spread more awareness regarding LGBTQ+ discrimination in sports.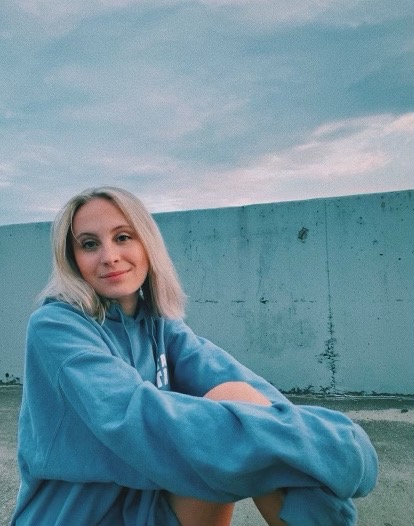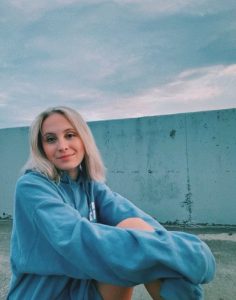 Chloe Zehfuss (she/her/hers) is a rising fourth-year Distinguished Majors student at the University of Virginia in Charlottesville, working towards a BA in Sociology with minors in History and Women, Gender, and Sexuality studies. She is a member of the second executive board of the Lamda Delta Chapter of Delta Zeta sorority and a member of the Inter-Sorority Council Judicial Board. In her free time, Chloe volunteers at the University of Virginia LGBTQ Center and is a member of the UVA Queer Student Union. As an out lesbian in ISC Greek Life, Chloe is committed to making greek life a positive and accepting experience for all queer students, with active support for and accountability of all members, and to having difficult and important conversations surrounding diversity, equity, and inclusion. Chloe is also currently researching for a thesis on the correlation between the treatment of queerness in public schools and the mental health of LGBTQ+ youth in America.
Ranen (he/him) is a rising senior at Washington University in St. Louis studying political science, sociology, and women, gender, sexuality studies. He is passionate about public service and just policy creation. At WashU, he has served two terms as student body president, where he worked on menstrual equity, access to PrEP, expanding gender-neutral restrooms, combatting food insecurity, and sustainable policy change. He is also the incoming co-President for the Pride Alliance and beginning his third term serving as LGBTQIA+ Caucus Chairperson for the Missouri College Democrats. In his free time, Ranen enjoys watching Netflix, spending time with friends, and singing with his acapella group, the Sensasians.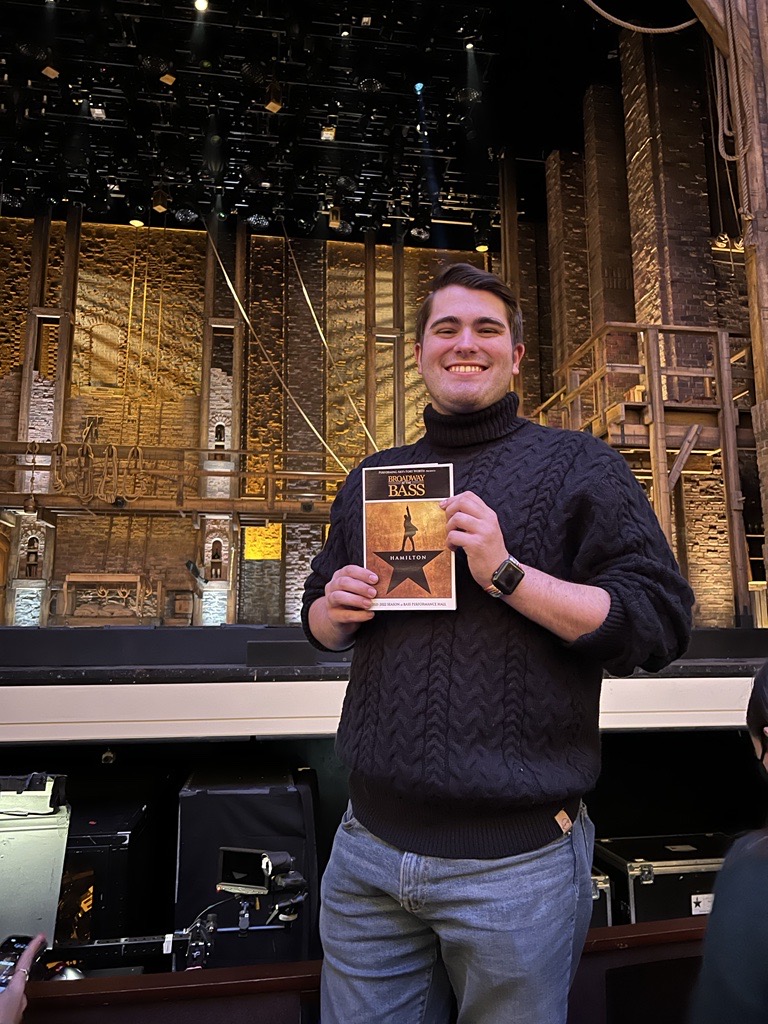 "Hello, my name is Liam! My pronouns are he/him/his and I am super excited to be joining the Campus Pride Internship team! I am a senior majoring in Social Work at The University of Texas at Arlington, and I work in their LGBTQ+ department as a student representative. I am beyond excited and honored to be joining such an amazing organization and I cannot wait to get started!"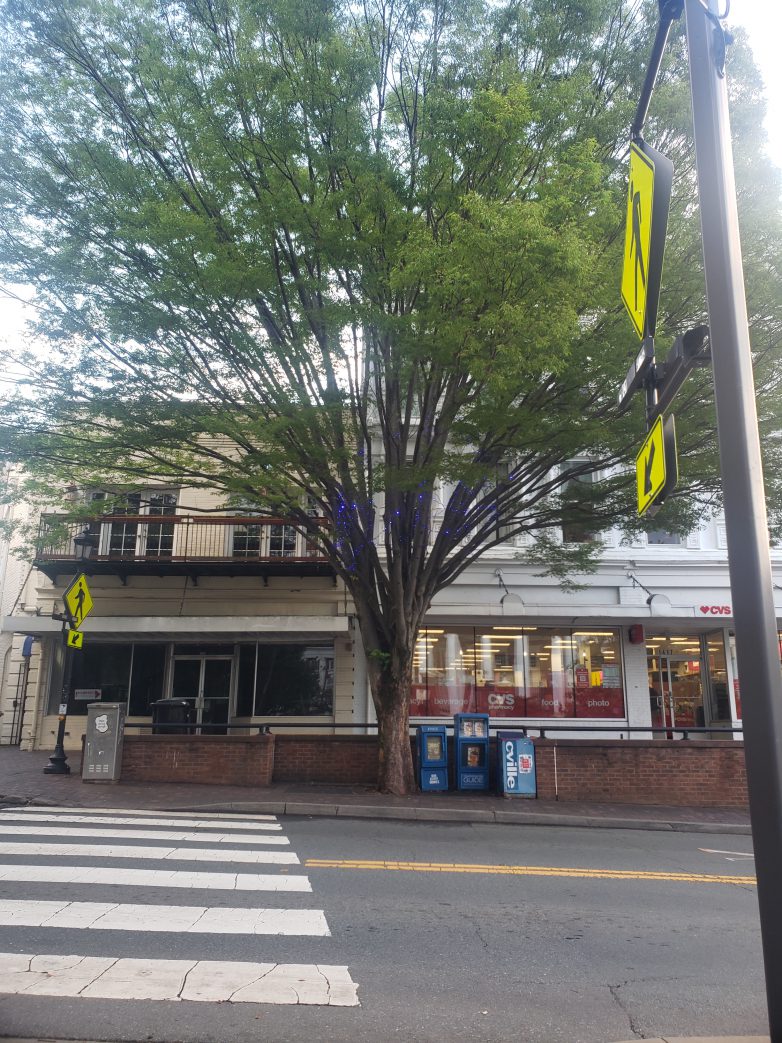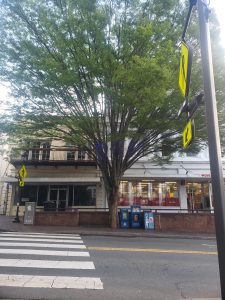 Hi! My name is Yichu and I use he/him pronouns. I'm pursuing graduate studies in English and currently I am a MA student at the University of Virginia, with interests in the many queer ways people (especially those with marginalized experiences) relate (broadly speaking) to one another and to pieces of art (whether texts, performances or artefacts). I also write and translate for a number of Chinese LGBTQ+ advocacy platforms. I hope to continue doing volunteer work in the future and stay involved; it has been very important for me to learn about the perspectives of my peers from different communities, contribute what I can, and foster a critical consciousness of the societies we live in. In my free time I like long conversations, long walks, reading books and watching theater.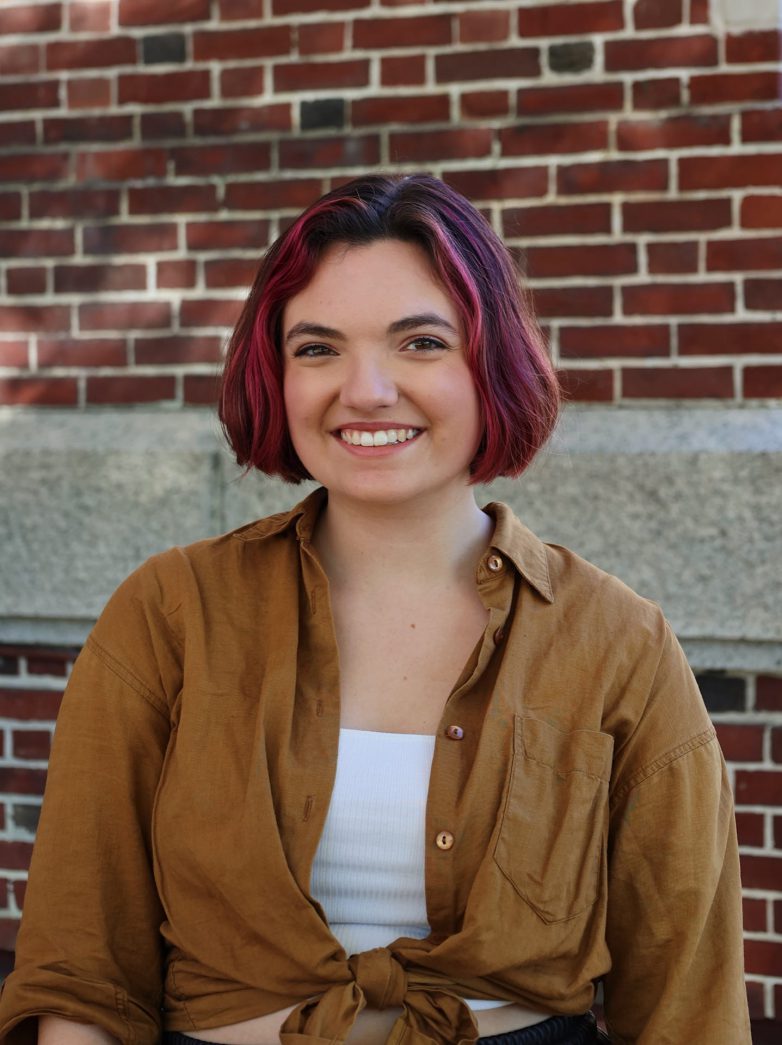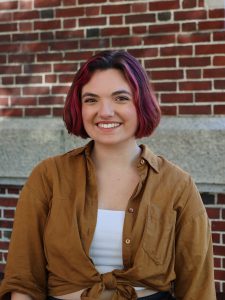 Sabrina Eager (she/her) is a rising senior at Dartmouth College in Hanover, NH, where she is pursing a degree in both English and Public Policy. For the past 2 years, she has been performing independent research using the analysis of narratives to understand how writers convey the minds of queer individuals in works of literary fiction. She is also one of the founding members of Spare Rib, an intersectional feminist magazine designed to provide women and other marginalized voices a place to have their voices heard on Dartmouth's campus. Since the organization's founding, she has been an editor, a writing lead, and has contributed written content, page layouts, and digital art to each quarterly publication. In the past, she has volunteered on various political campaigns, has interned at the National Disability Institute, and has been an Educational Access Advisor through Dartmouth's Center for Social Impact. Over the next year, Sabrina will act as the Equity and Inclusion chair of her sorority, the co-president of her A Capella group the Rockapellas, a group founded on the mission of spreading social justice through song, and a member of the Sexual Assault Peer Alliance, through which she provides peer support to survivors on Dartmouth's campus.


Eliana Sirota is an incoming freshman at Smith College, where she plans to study classics, public policy, and women and gender studies. After her 2021 graduation from the Abraham Joshua Heschel High School in New York City, she has been on a gap year with her girlfriend. Through the organization World Wide Opportunities on Organic Farms, they've spent the year working on farms around the United States, where Eliana has dug ditches, planted flowers, and been paid in eggs. In addition to her farm work, Eliana has been volunteering with the Trevor Project, the world's largest suicide prevention and crisis intervention organization for LGBTQ+ youth. She also works with Field Team 6, an organization with the mission of registering Democrats to save the world. In her free time, Eliana likes to knit, listen to music (the regrettes' new album is a favourite), and think about all the books she wants to read but in reality isn't actually going to read. Eliana is passionate about LGBTQ+ rights and she's thrilled to spend this summer interning for Campus Pride.
2022 Campus Pride Spring Intern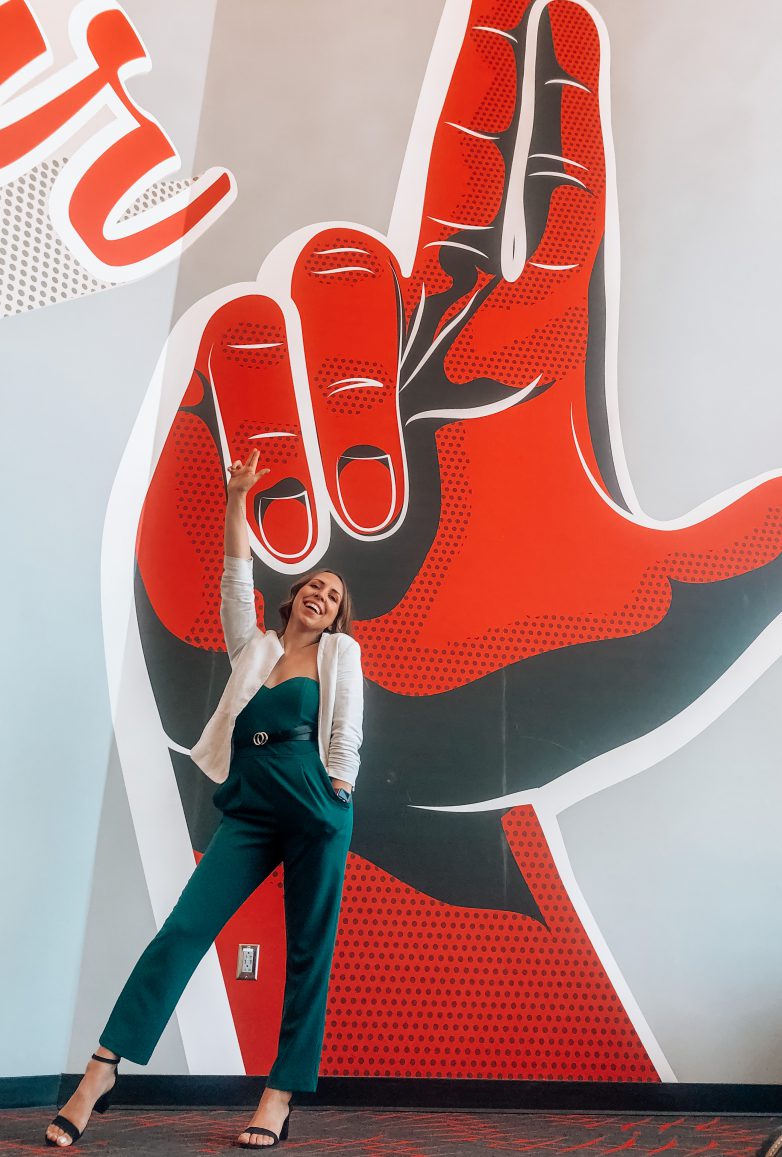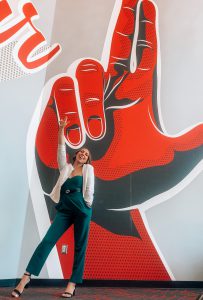 Kayleigh Rocha-Graves (she/her/they) is a graduate student at the University of Louisville studying counseling and college student personnel. In her past life you could find her in a grade 7-12 classrooms teaching intro to physics & biology, it was there that she noticed the lack of LGBTQ+ inclusionary practices and decided to make an impactful career change. She hopes to work in the realm of LGBTQ+ studies with an inclusive path towards intercollegiate athletics or high school to college transition programs. Outside of work and her studies, she enjoys traveling the world with her wife, hiking with their two Australian Shepard's, DANCING, and reading any book she can get her hands on!
2022 Campus Pride Fall Interns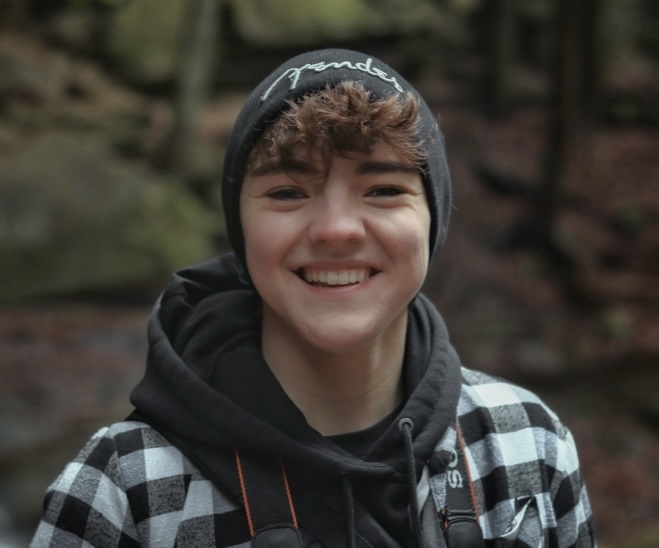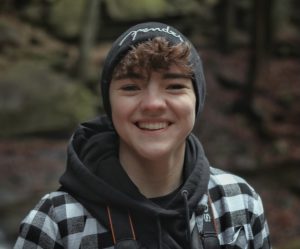 Michelle Lori is currently a senior at Malone University in Canton, Ohio. She is pursuing a BA in English, with a minor in Creative Writing. After graduating, she plans to move to South Carolina and pursue a Master's Degree in either Clinical Mental Health Counseling or Marine Biology. Michelle is an author of a recently published YA novel titled "The Head and The Heart," which was the catalyst for her non-profit organization to end relationship abuse and dating violence, The Head and The Heart Foundation. Michelle describes herself as a creator–she loves music, photography, writing, and art. She is an avid gardener, puzzle-doer, and lover of Ben & Jerry's ice cream.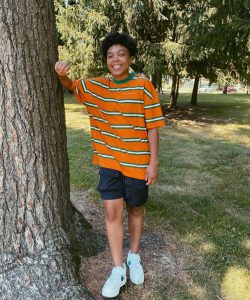 Laryn Anise Jackson recently graduated from The Pennsylvania State University with a B.A. in Digital and Print Journalism and a minor in Sociology. During their time at Penn State, Laryn became involved with various communities, but her most valued experience was with Penn State's Center for Sexual and Gender Diversity. For two years, Laryn successfully managed communication strategies including social media and newsletters amongst other things. This past Black History Month, Laryn organized and moderated a panel discussion with special guests Ericka Hart, J Mase III, and Dr. Jon Paul Higgins. It was during their time at the Center that they discovered their passion for LGBTQ+ advocacy work and decided that's the path they want to continue on post-graduation. Laryn also wrote for the campus media-site, The Underground, where they covered topics regarding race, culture, LGBTQ+ identities, and activism. She also participated in multiple service trips, leadership trainings and was a teaching assistant. In addition to their extracurriculars at school, Laryn also interned at Philadelphia FIGHT, an AIDS service organization and provided support by generating social media content, creating newsletters, and writing stories that highlighted the life experiences of people in the community. In the future, Laryn hopes to make a broader impact for the Black LGBTQ+ community. As a Black and queer person, they harbor a deep understanding of the difficulties of finding safe spaces, opportunities, and support. She wants to help obliterate those challenges and barriers through writing, creating digital content, programming, providing resources and more. Laryn is from the Philadelphia area, is the oldest of three siblings, and has a frenchie named Sophie. In their free time, Laryn enjoys watching tv, biking, playing sports, journaling, and making music playlists.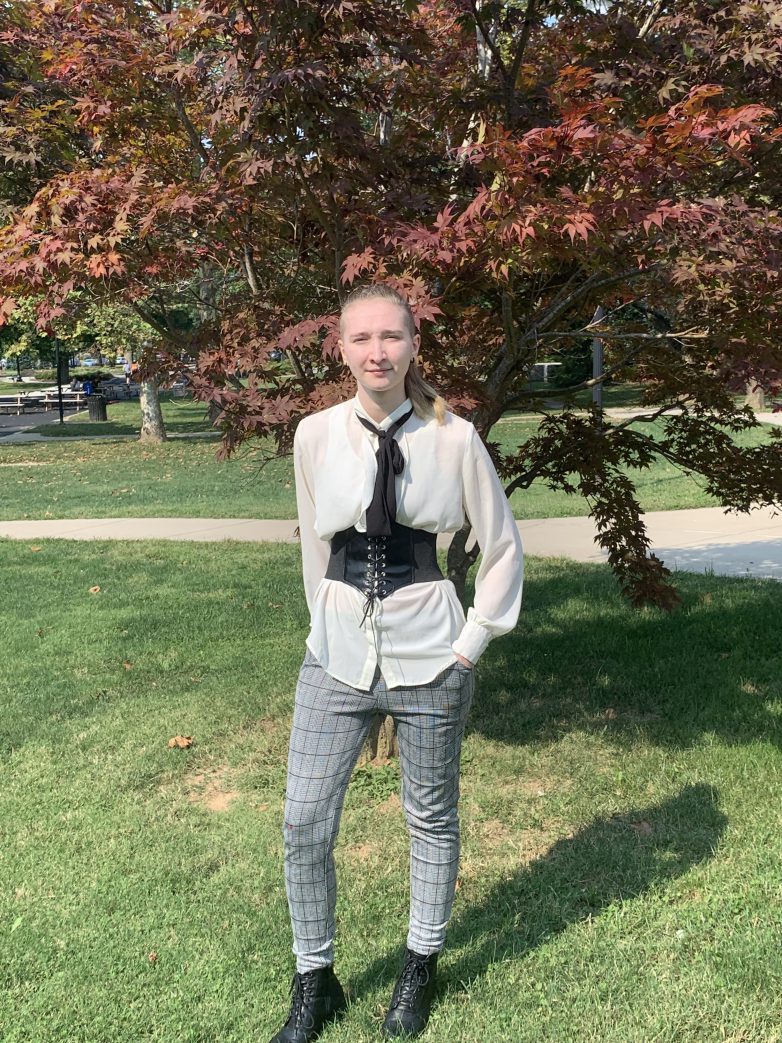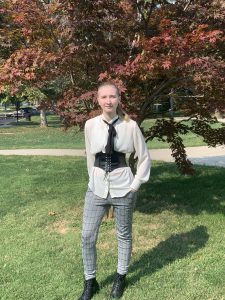 My name is Emory Ramsey (they/them/theirs), and I identify as a non-binary queer individual. I am ok with being called he/him when binary pronouns are necessary. I am a Junior at Hanover College and majoring in psychology with a minor in gender studies. I am a Benjamin Templeton Scholar which is the advocacy and social justice scholarship program on campus. I am passionate about LGBTQ+ rights and work with clubs and resource programs to make the campus more accessible for those individuals. I am a hardworking student senator and feminist. My campus needs a lot of work for it to be a safe and accessible place for everyone. My school is located in southern Indiana, and it still holds onto a lot from the past. I am proud to say I am one of the Scholars who actively works to make Hanover a better place for minorities. When I am not working on projects to better the college community, I am a drag performer which is a huge part of my art. Yes, I am selling some of my art to buy more drag outfits to perform more. Yes, you can ask about it! Outside of that, I love the outdoors. I am a troop leader and coordinator for the Outdoor Wilderness club on campus. My goal is to go to graduate school for psychology and gain meaningful experiences working with LGBTQ+ people so hopefully one day I can work as a therapist. I want to continue to be a person who works for the mental health and well-being of society.
2021 Campus Pride Summer Interns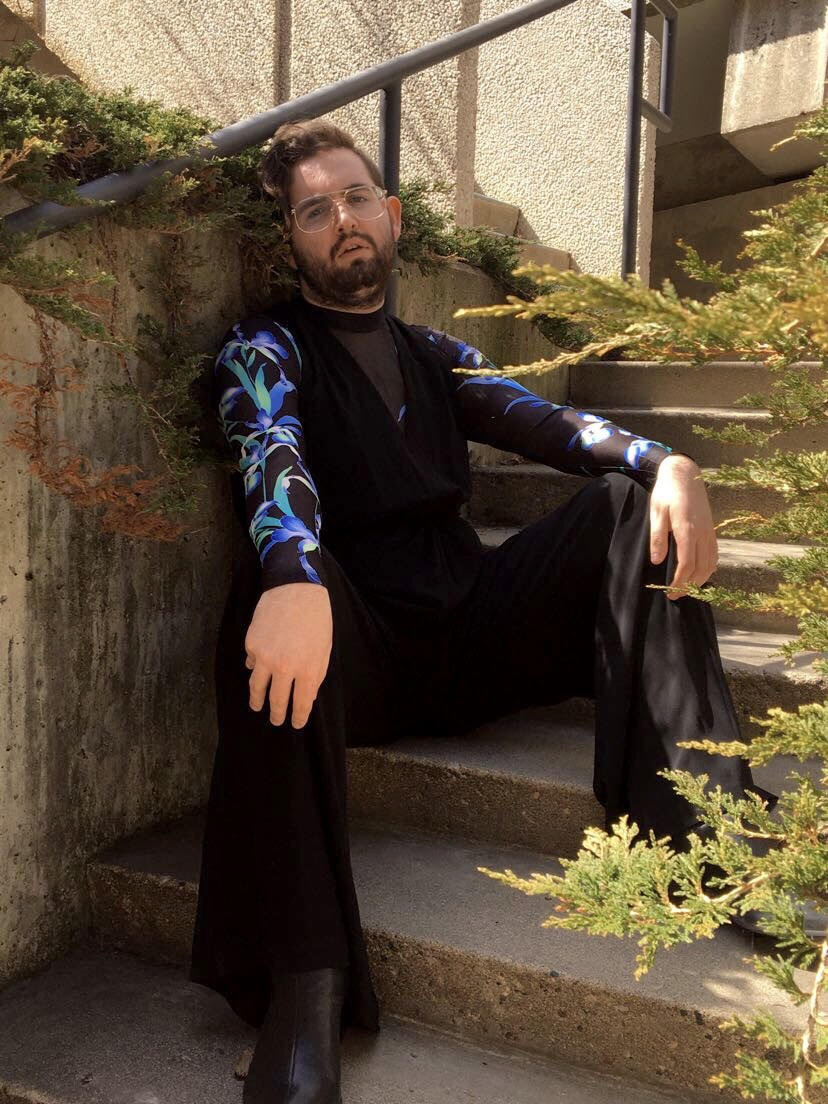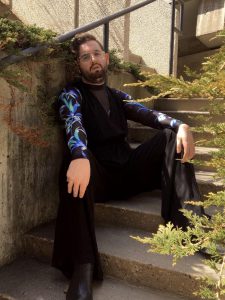 My name is Luke Whitney (he/him/his), and I identify as a gay man. I am a rising senior at the University of Minnesota Morris, majoring in Communication, Media, & Rhetoric and Human Services with an emphasis in Social Justice. I also work as a Gender & Sexuality Advocate on my university's campus, advocating for inclusive administrative policies among all University of Minnesota branches. My other activist work has included promoting sex positivity, such as presenting "Hustlers: A Feminist Take on the Heist Genre" at my university's Undergraduate Research Symposium, a research project that analyzed the 2019 crime drama film Hustlers alongside the general public's conscious and unconscious bias against sex workers. Growing up in a politically divided community, my passion for LGBTQ+ advocacy began at a young age when I had to learn how to advocate for myself in non-affirming spaces. However, not every community, whether public or familial, gives LGBTQ+ youth the tools needed to stand up for themselves. By the time I began college and my advocacy work, I realized that through navigating these institutions, local communities can change through policy advocacy, and I am excited about continuing that impact on a larger scale. Aside from my LGBTQ+ activism, I have remained a strong advocate for body positivity, gender-inclusive fashion, and disability visibility. In my free time, I do clothing hauls on my Instagram, make music playlists, and bingewatch and analyze a plethora of different media content. After I graduate, I am hoping to continue pursuing a career in LGBTQ+/Human Rights activism, possibly continuing that work outside of the United States. As Campus Pride approaches its twentieth anniversary, I am grateful for the opportunity to work alongside them and look towards the future.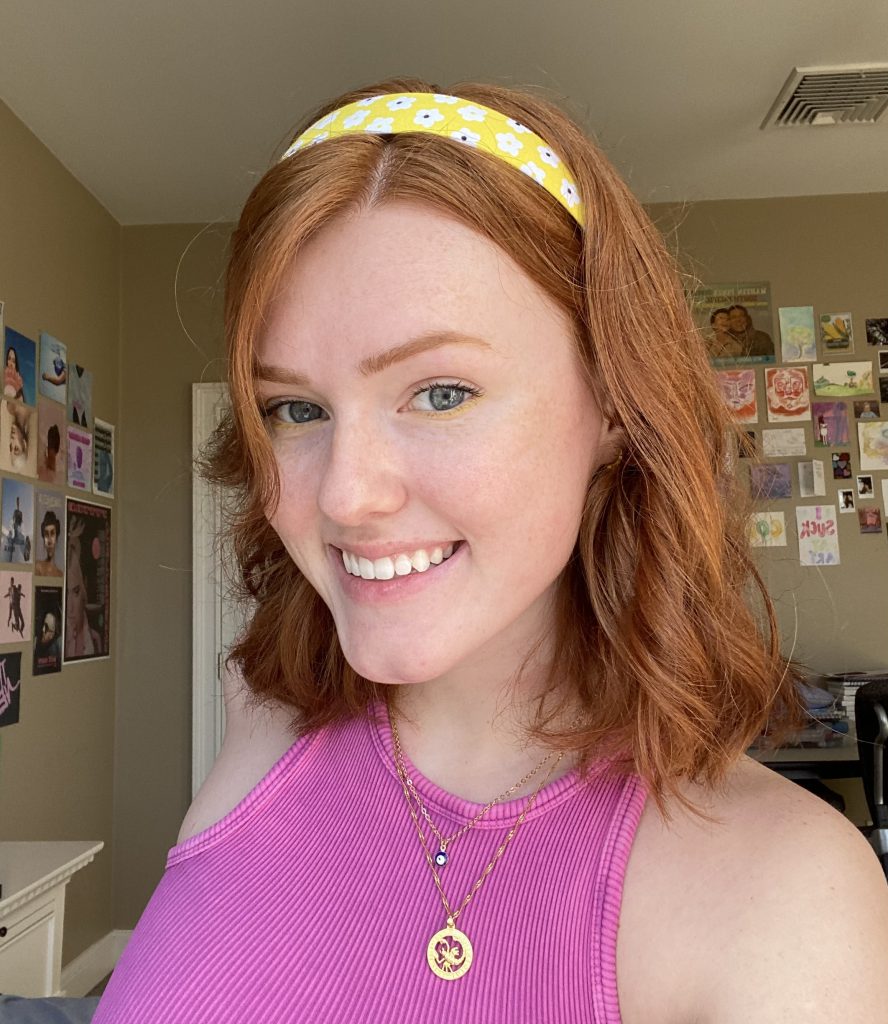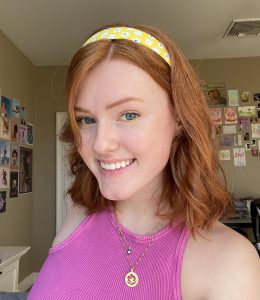 My name is Olivia Klegraefe- my pronouns are she/her/hers, and for now I identify as a bisexual woman. I am going to be a junior at the University of Rhode Island in the fall, still unsure of my career path- if you know anything about me, you know I change my mind frequently. I make art for fun, I am a huge Broadway Musical nerd, and I adore my nieces and nephews more than anything. In the past, I've been involved in the Reach Beyond Mission where I travelled to San Antonio, Texas, to work with kids at an inner city camp. During this time, I also made meals for and sat down and talked with those in the area experiencing homelessness. This experience was the spark of my passion for activism, and it was just the start of my advocacy work. Since coming out to my family and friends about two years ago, I have gained a sense of self and an overwhelming sense of understanding for the things that make us different from one another. Though I have been an advocate for the community all my life, I have begun more seriously advocating for the LGBTQ+ community in my life and on social media, as well- where I feel a lot of people today spend most of their time. Working on diversifying school campuses and making them safe spaces for all students is something I am very passionate about- and with my passion for anti-racism and LGBTQ+ rights, intersecting the two has become very important in my life. Intersectionality strengthens movements and it is a focus point in my own learning, growing, and sharing with others. My purpose is to advocate and spark change- and I only hope to learn and grow as I work with and interact with so many different people. Campus Pride is just the beginning!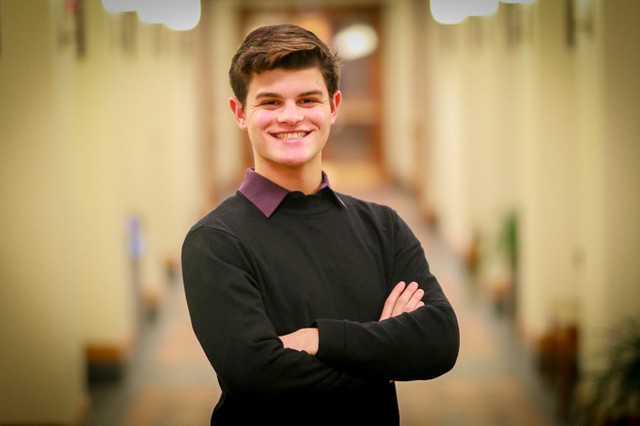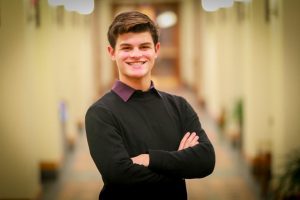 Brandon Marting is a Senior at the University of Michigan-Ann Arbor, studying Women & Gender Studies and Political Science. He is a current Co-Chair of Stonewall Democrats, a student organization focused around LGBTQ+ politics in the state of Michigan and nationally. Brandon also collaborates with the student-run paper the Michigan Gayly, writing articles about LGBTQ+ events on campus and Michigan law. Within the past year he and a group of other gay men on campus founded U-M's first social gay fraternity Delta Lambda Phi.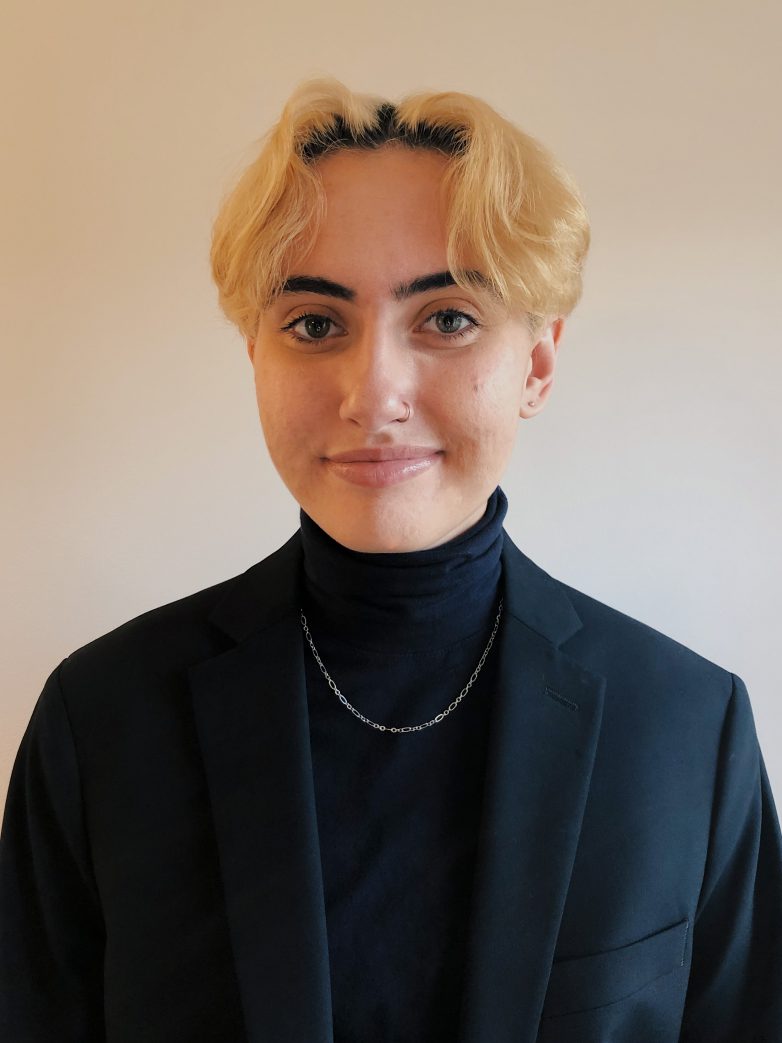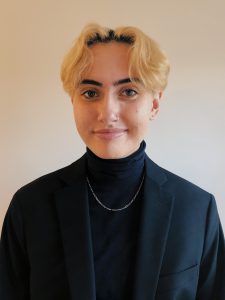 Julia Schwenderman is a junior in the S.I. Newhouse School of Public Communications and Maxwell School of Citizenship and Public Affairs, dual majoring in public relations and political science with a minor in Spanish. They are an Invest in Success Scholar and plan to graduate with honors through the Renée Crown University Honors Program. Julia also does research for the Maxell School through the Policy Advocacy Lab. They are the president of the Jewish Greek Council and co-chair of Syracuse Hillel's first-year pre-orientation program, Freshfest. They are also a member of the Syracuse chapter of PRSSA. Julia is passionate about LGBTQ rights, social justice, government relations, and finding the best Philly cheesesteak.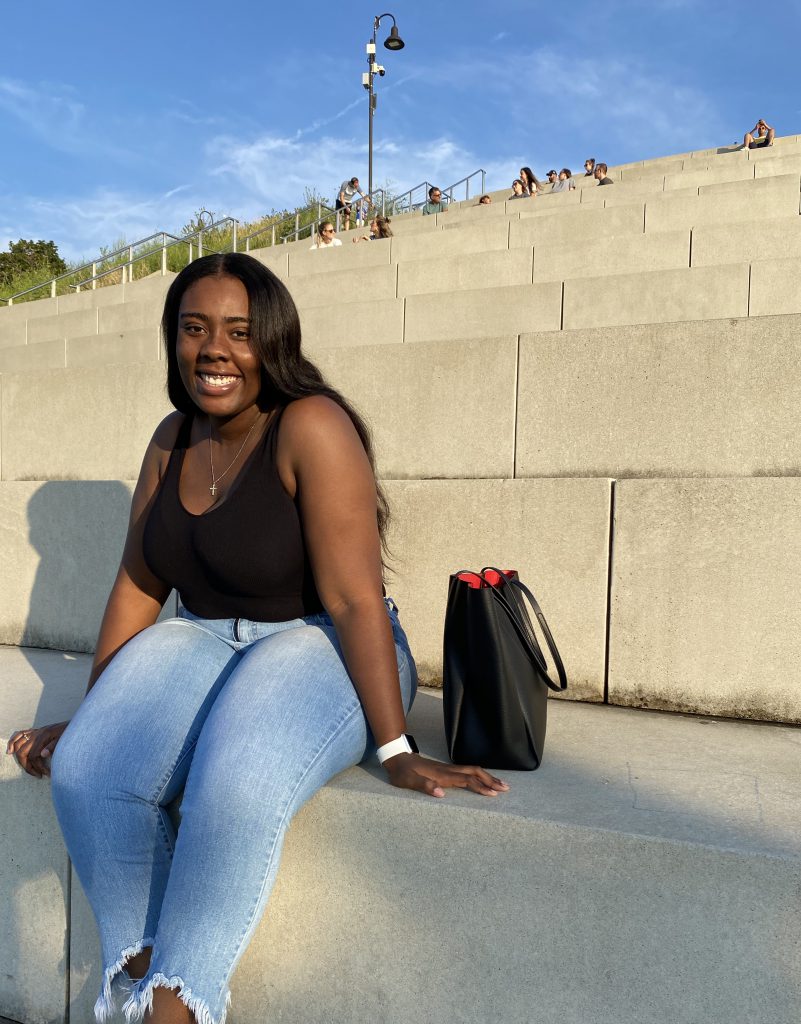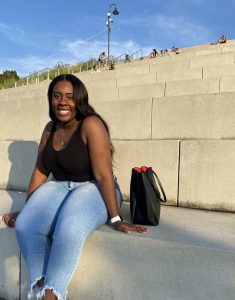 Hi! My name is Jordyn, I am an uprising Senior at Baldwin Wallace University. I am studying Public and Non-Profit Management. I am super excited to work with everyone this summer!!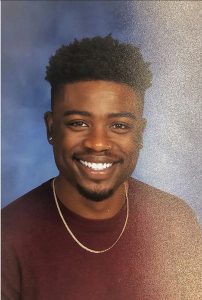 Jerry St Louis is completing his second year of his Ed.D. at The George Washington University. After completing his Bachelors in Psychology at Florida A&M University he went on to receive his Masters in Social Work from Clark Atlanta University. His personal and professional experiences lead him to his current work in the intersection of disabilities and LGBTQ+ experiences. He resides in Washington, DC where he is a Social Worker and advocate for LGBTQ+ student rights. In his free time, he enjoys hiking, kickboxing and spending time with friends.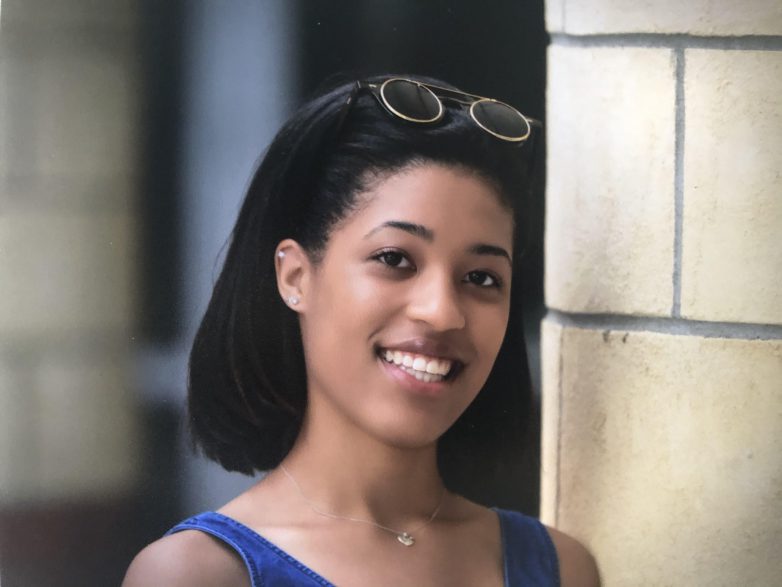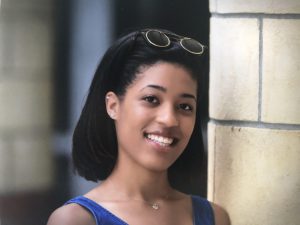 My name is Simone Boyd, my pronouns are she/her/hers. I identify as a black queer woman. I received my Bachelors degree in Mass Communication with a focus in Journalism and New Media from Towson University. I plan on going to graduate school in the fall to further my education and study Public Policy. I am a firm believer that everyone deserves the right to live freely comfortably in their truth and identities. That being said, interning with Campus Pride will be my first opportunity to really get involved in a LGBTQ+ organization and for quite a while I have been looking for a way to give back to a community which has so warmly embraced me. My passions include advocating for the equality of underrepresented and disenfranchised minority groups. In my free time I enjoy listening to all types of music, attempting to play guitar and piano, poetry, and journaling!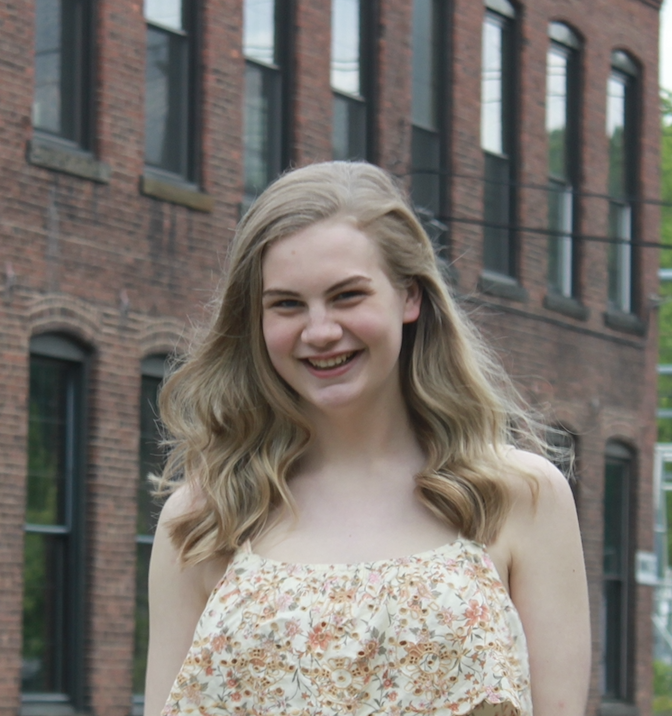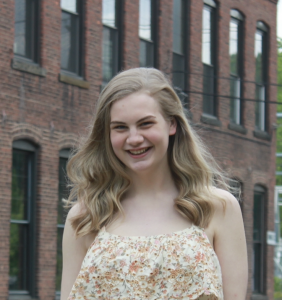 Hello hello hello! My name is April Lichtman (she/her/hers) and I am beyond excited to be interning for Campus Pride this summer. I am a BFA Acting major at the University of Connecticut; I am slated to graduate in May of 2022. My acting cohort and I are expected to finish our course of study in the United Kingdom! I am very excited to go abroad and visit Dundee, Scotland which is where my ancestors are from.
In addition to my creative endeavors I am very passionate about expanding LGBTQ+ rights, protecting women's rights and making voting more accessible. In my spare time, you will likely find me thrifting at the local Goodwill, watching the news or getting a coffee at a Starbucks drive-thru. I am a die-hard RuPaul's Drag Race fan; I have seen every single season of the show, it has inspired me in so many ways.
After graduating from college, I hope to become a voice actor, director and LGBTQ+ rights activist. I have always dreamed about running for office someday… who knows!
I remember going to my first LGBTQ+ pride event in New York City when I was 13 years old. I was amazed by the artistry, community and celebratory nature. I have found such comfort and joy from watching LGBTQ+ creators showcase their work. It is important to understand the history of the LGBTQ+ rights movement so that activism can take shape and change the world.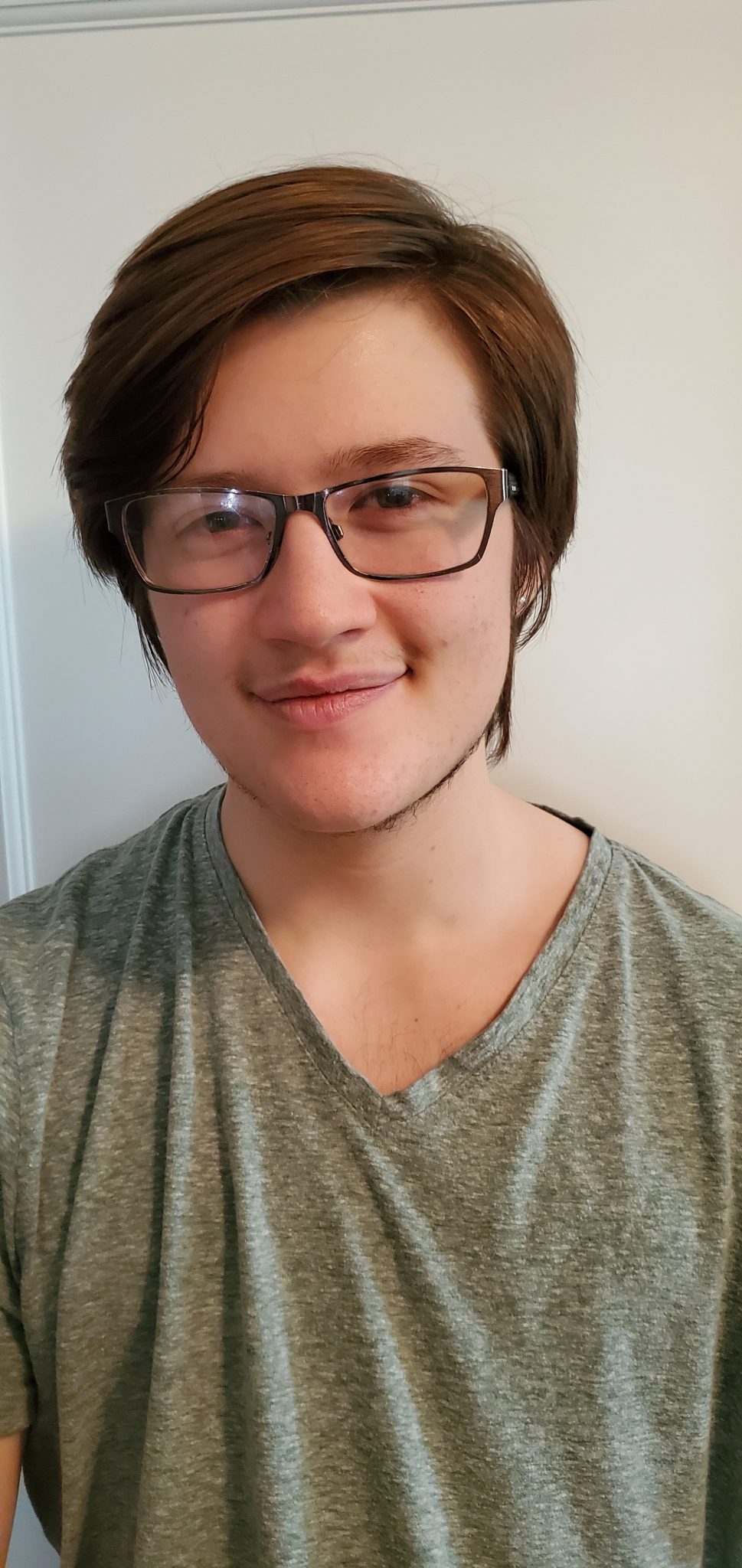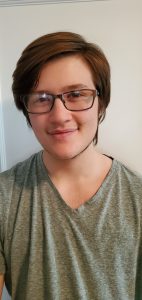 Alexander Cheetham (He/They) is a current undergraduate student at Brandeis University located in Pawtucket territory, otherwise known as Waltham, MA, where they are studying Sociology and Anthropology with a minor in Women's, Gender, and Sexuality Studies. As a disabled trans and queer individual, they are highly involved in activism both on and off campus. They serve on the executive board of Triskelion, Brandeis's chartered LGBTQ+ undergraduate organization, as well as the Campus Accessibility Committee which is dedicated to addressing accessibility needs for all Brandeis community members from an inter-departmental standpoint. Alexander is also involved with Brandeis Mutual Aid, the Disabled Students' Network, and the American Sign Language Club, all of which promote the wellbeing, respect, and value of marginalized members of the campus community. Outside of Brandeis, Alexander spent two and a half years running his high school's Gender and Sexuality Alliance, as well as one year running Students Against Gun Violence organization, and was a piloting member of the school's Students Organized for Anti-Racism program. He continues to be involved with the school district, providing input and suggestions as a community stakeholder. He also volunteers time with the Autonomous University of Political Education, a community based organization which provides free and in-depth courses in both English and Spanish for teenagers and adults alike. Previously, they have worked with QChatSpace, a digital program for queer youth which offers daily groups meant to replicate the offerings and feelings of an in-person LGBTQ+ resource center. Outside of activism and advocacy work, Alexander is an avid reader, a lover of theatre, and a passionate home cook.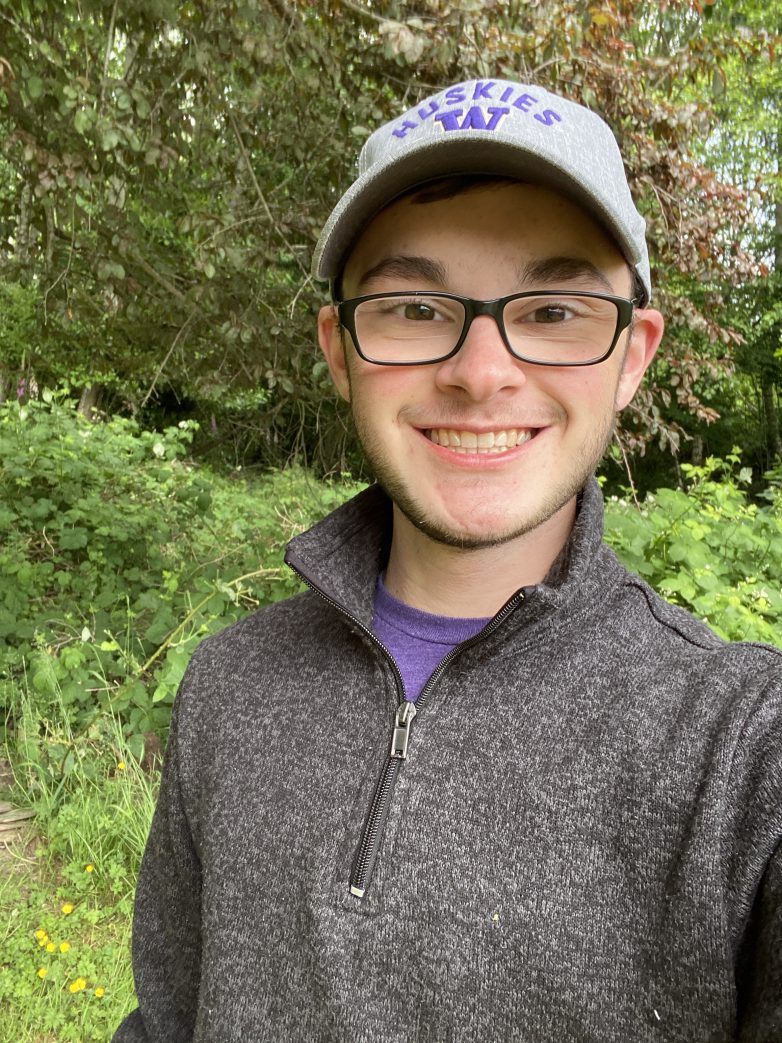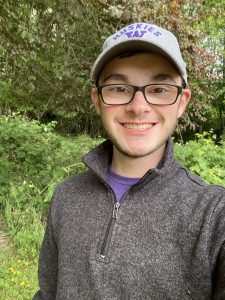 My name is Jesse Reidy (he/him pronouns) and I am a rising junior majoring in Communication at the University of Washington in Seattle. As a bi trans man, staying connected to my community is important, which is why I'm so excited to work with Campus Pride this summer. I have experience in advocacy and activism as a GSBA Scholar here in Seattle, where I have helped promote diversity and inclusion with scholarship partners. The resources and support I have received in my coming out journeys have been invaluable, and I am honored to be able to help give back to that community in any way I can. In my free time, you can find me cooking, running, or taking photos of my cat! I can't wait to see where this internship takes me and am looking forward to getting more experience in diversity and inclusion advocacy.
---
Past Campus Pride Interns
2021 Campus Pride Spring Interns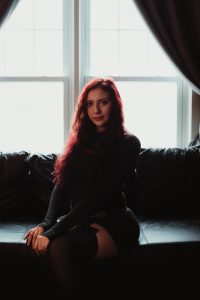 My name is River Nyland. My pronouns are she/her/hers, and I identify as a bisexual woman. I am a Human Service student at Gateway Technical College of Wisconsin, graduating this April. I'm a member of the NSLS (National Society of Leadership and Success) and Phi Theta Kappa, an honors society for academic excellence. I plan to go back to school after graduation to major in Forensic Psychology. I have an intense fascination with the human mind. Outside of school I spend time researching current events, crafting, always listening to music, and kicking butt with 4 years of sobriety. My best friend is my dog, Scooby Doo and he can be found always attached to my hip. I grew up traveling and camping/vending at music festivals all over the country. I never saw what the world was like outside of this community, it was all I knew. The people around me loved each other. They loved themselves. They were accepting, and free and happy. Everyone was welcome, everyone had a place, we were all a family.  I was raised to believe in human rights and equality, for all people. As I got older, I discovered that this was rarely the case and though I was blessed to have been raised on acceptance and love, many aren't. From the time that I came to this realization, I've been passionate about activism and advocating for those not being heard. Even at a young age, it was not hard for me to see the way that people outside were treated when they were different. I want my future generation to see the world as I saw it when I was young. I'm also a huge fighter for mental health awareness, as someone who struggles with mental illness myself. I believe that the LGBTQ+ community, people of color, mentally ill individuals-all deserve better. We ALL deserve the right to human rights.  I'm here to be a part of that fight.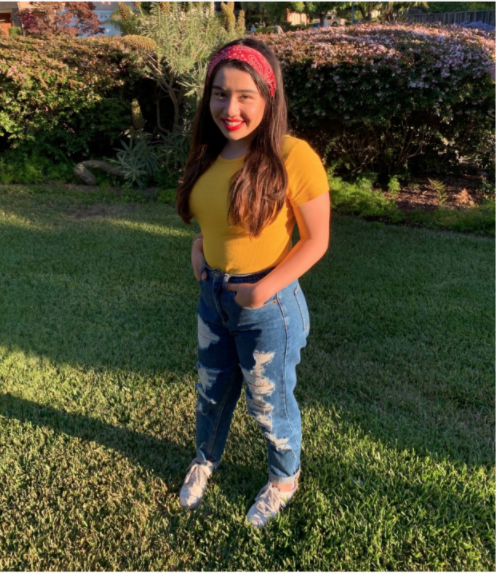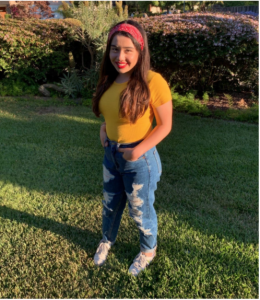 My name is Ayla Azim and I am from the Bay Area in California. I identify as a bisexual woman of color. I am currently a freshman at Ohlone College studying philosophy. In addition to my academics, I am a part of my college's United Women of Color (UWOC) and Gay-Straight Alliance(GSA) clubs holding leadership positions in both clubs. My love for advocacy originated from my beliefs in common-humanity principles. To view one another as fellow human beings rather than viewing individuals with varying identities or political ideologies as enemies and participating in horrific "us vs. them" thinking. Compassion for all individuals despite political identities. I believe that everyone deserves respect and a recognition of their humanity regardless of their individual identities.  Especially during this tumultuous time in American history, treating one another with human decency and respect is a moral and political imperative. Outside of advocacy I love painting, reading, and going for walks in my neighborhood.
2020 Campus Pride Fall Interns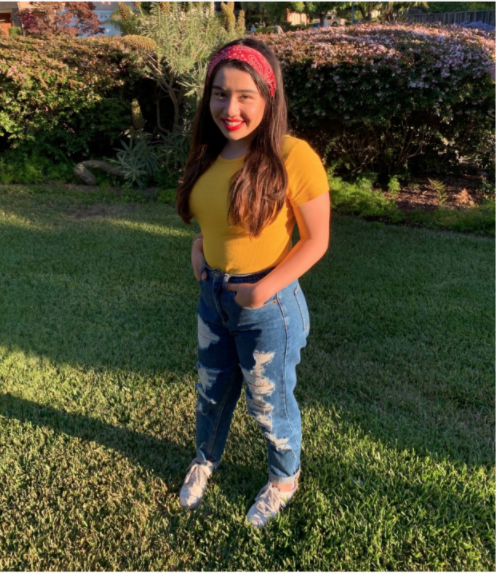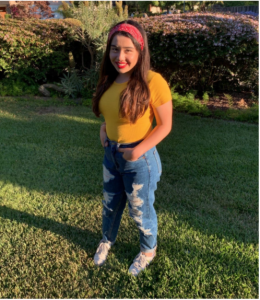 My name is Ayla Azim and I am from the Bay Area in California. I identify as a bisexual woman of color. I am currently a freshman at Ohlone College studying philosophy. In addition to my academics, I am a part of my college's United Women of Color (UWOC) and Gay-Straight Alliance(GSA) clubs holding leadership positions in both clubs. My love for advocacy originated from my beliefs in common-humanity principles. To view one another as fellow human beings rather than viewing individuals with varying identities or political ideologies as enemies and participating in horrific "us vs. them" thinking. Compassion for all individuals despite political identities. I believe that everyone deserves respect and a recognition of their humanity regardless of their individual identities.  Especially during this tumultuous time in American history, treating one another with human decency and respect is a moral and political imperative. Outside of advocacy I love painting, reading, and going for walks in my neighborhood.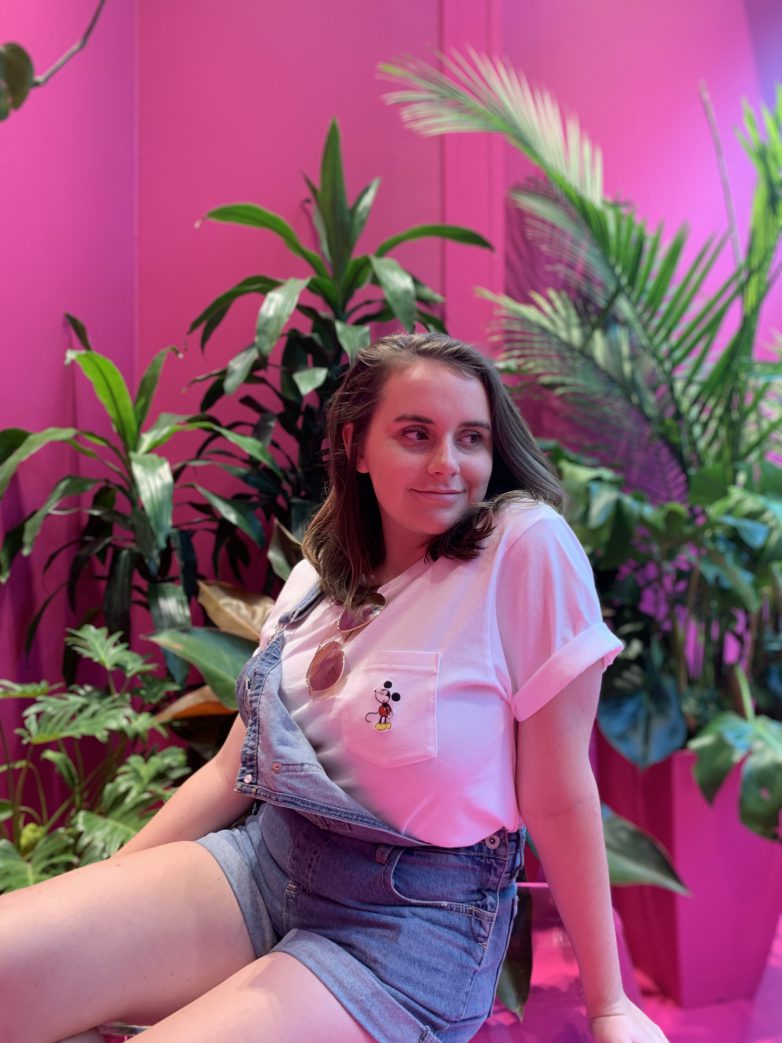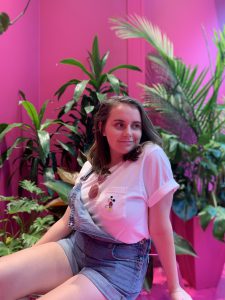 My name is Katelyn Cavell (she/her) and I'm a graduate of Louisiana Tech University in Ruston, LA. During my Undergrad, I spent time as Vice President and eventual President of PRISM, Louisiana Tech's GSA. It's through this opportunity that I was introduced to, and fell in love with, the world of activism. I was able to help make large strides for Tech's LGBTQ+ community, and after graduating,  I decided it was something I wanted to pursue long-term.
Outside of activism, I can be found: working with children with disabilities, drinking too much coffee, fawning over my cat, and rambling on about animation.  I'm beyond ecstatic to be working with Campus Pride this Fall and continuing to work towards more inclusive and welcoming college campuses for us all!
2020 Campus Pride Summer Interns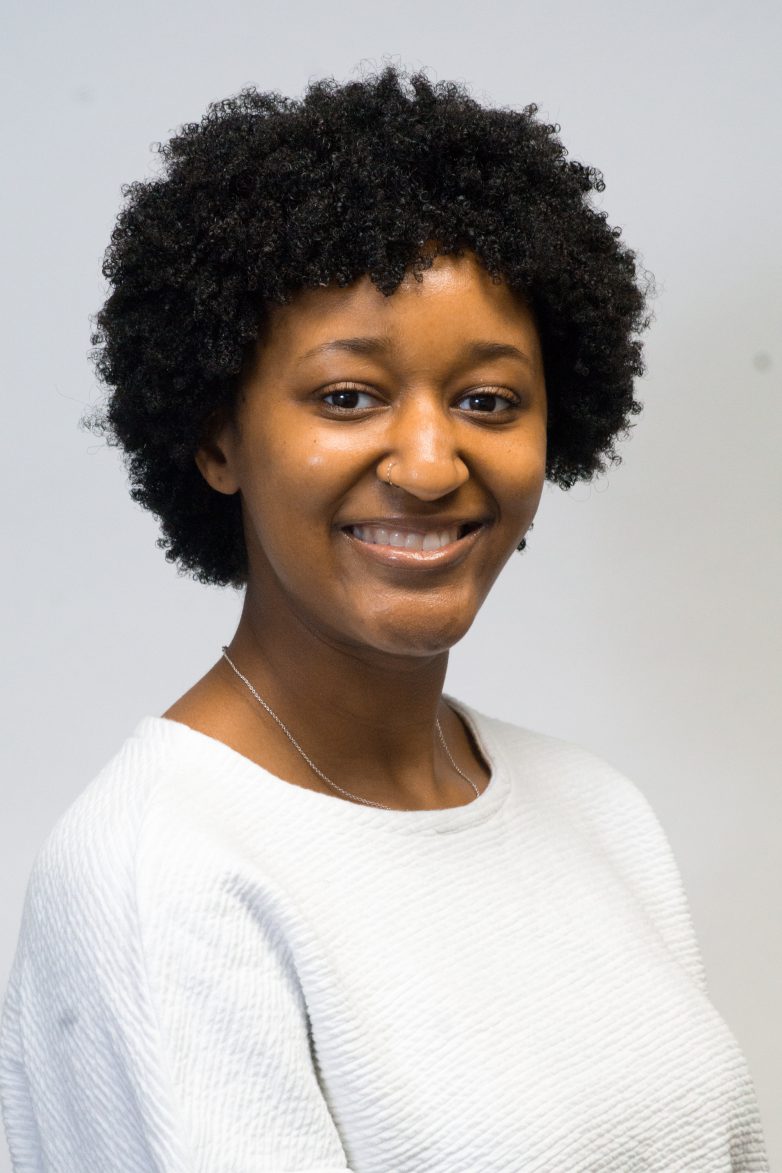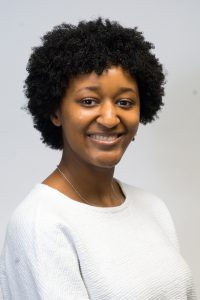 My name is Daijah Dixon and I identify as a Queer Black Woman! I am from Raleigh, NC and I am a rising senior at UNCG studying Human Development and Family Studies. I am a Social Justice Leader with the Office of Intercultural Engagement at my school as well as the President of Activities & Campus Events. I've always been passionate about advocating for Queer Youth and I'm super excited to work with Campus Pride this summer! My interests outside of school include BTS, writing short stories, pretending I know how to paint, and the Strawberry Vanilla Creme stuffed french toast from IHOP!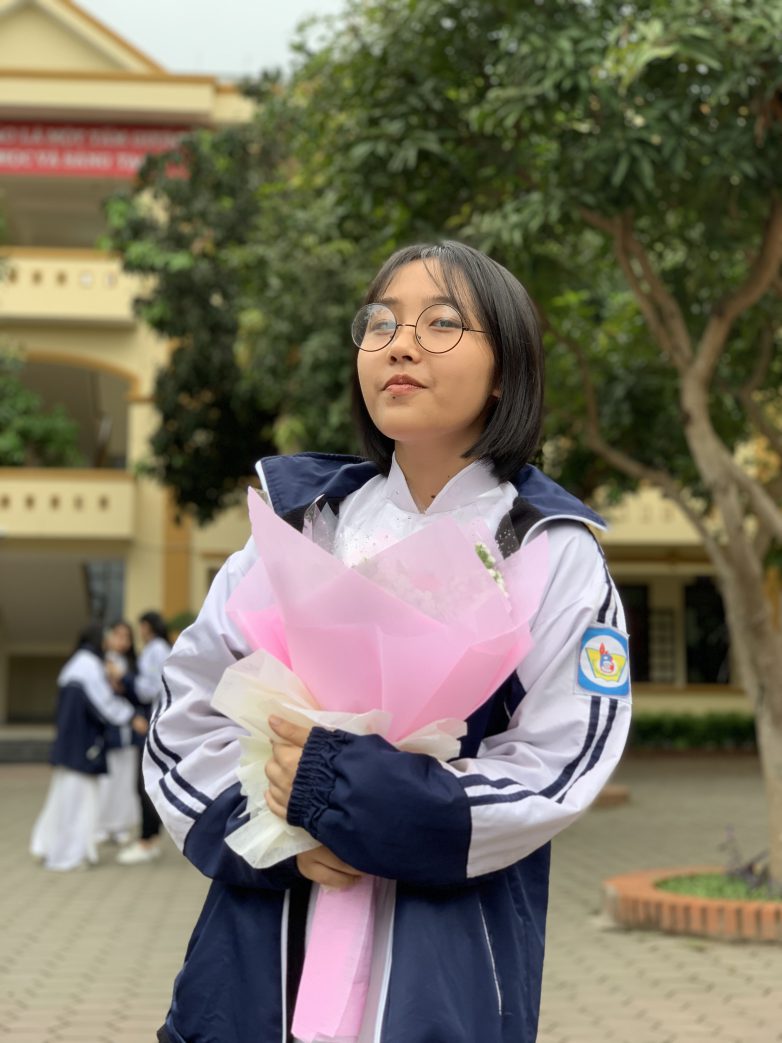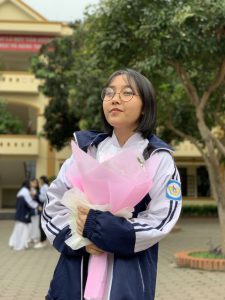 Vati Pham (Mai Pham Thi Xuan) is a rising sophomore at Centre College, KY majoring in Mathematics and Economics with a desire to improve the lives of LGBTQ+ communities on US universities and colleges campuses. Born and raised in Vietnam, Vati has been exposed to bigotry and hatred as a non-heterosexual individual, which motivated her to pursue a higher education in the US, where LGBTQ+ community is more accepted. The journey of embracing her identity as queer has opened her eyes to interesting relationships, from exploring queerness under Confucianism and Christianity's perspective on LGBTQ+. For her, queer relationships have proven the unnecessity of gender roles and such love blends in liberty of self-expression and submission to no expectations. Vati is active in her role as a member of Pride Alliance in her institution, from holding panels to conducting research about her college's LGBTQ+ history. She hopes to enrich her knowledge regarding the growing definition of genders and sexual orientations with the intention of empowering queer individuals.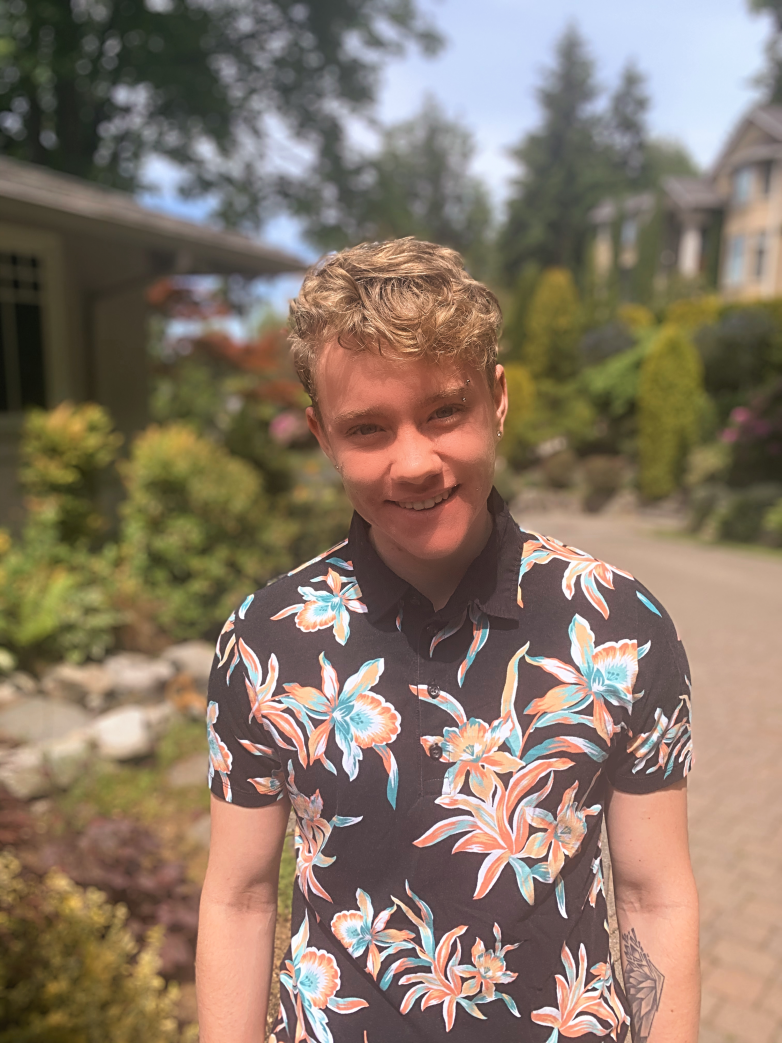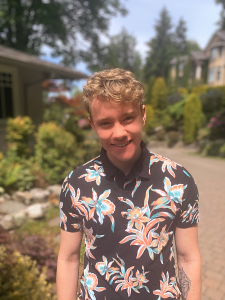 Michael Fisher's pronouns are he/him/his and he is from Mercer Island, Washington. In the fall he will be finishing up his bachelor's in Mathematics at Kenyon College in Ohio with his final semester. During his time at Kenyon College, he spends his time outside the classroom playing on the club rugby team, participating in his fraternity, and serving as the manager of the LGBTQ+ affinity house at Kenyon for the past year.  After coming out as transgender in the fall of his Sophmore year Michael returned to Kenyon as a Junior. During this time Michael made the decision to join Alpha Delta Phi, a fraternity with strong literary roots. He was chosen to be the Gender and Sexuality Chair of the fraternity after his first year, a position with a commitment to inclusivity in Greek Life. The values of Campus Pride and Michael aligned. Campus Pride shows a dedication to making Greek Life a safe space and Michael had been committed to making his and other fraternities more welcoming and inclusive since he became a part of his own organization. For these and many other efforts, Michael won the Outstanding Advocacy Award from Kenyon College in 2020.
Michael's plans for post-grad are to hopefully continue working in activism with a focus on educational spaces, either from a social work or education perspective. He believes his values in an inclusive community, in the power of tender masculine friendship, and in persistent pushes toward equity and justice in every space guide his work for the LGBTQ+ community.
2020 Campus Pride Spring Intern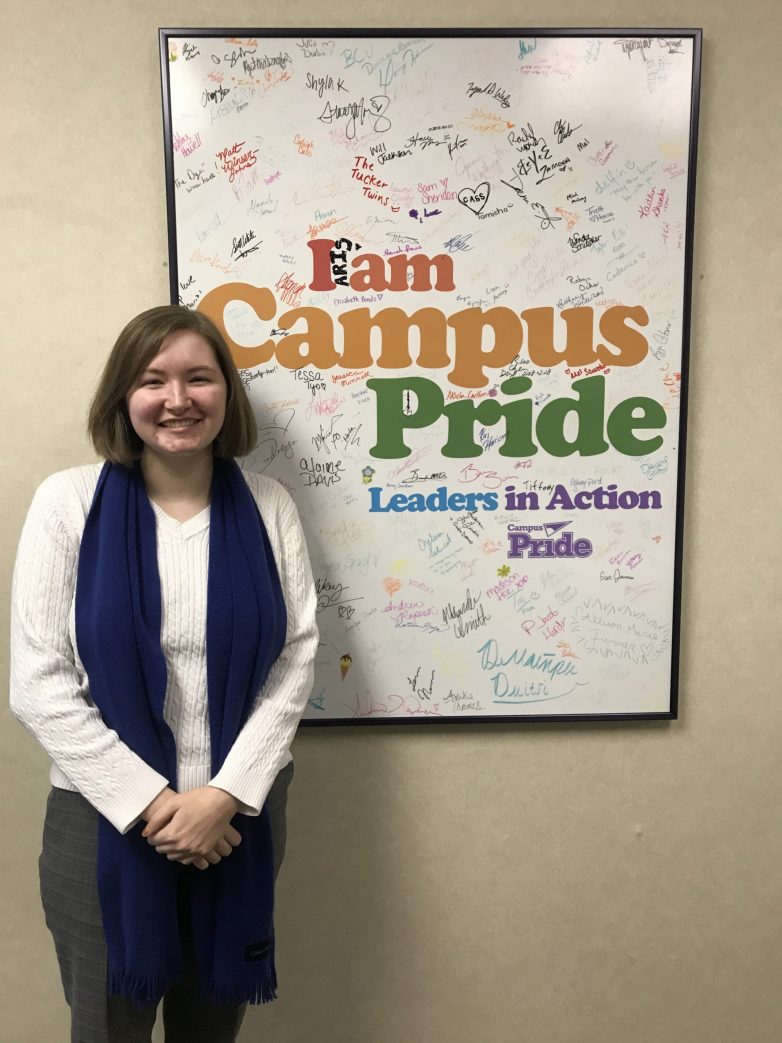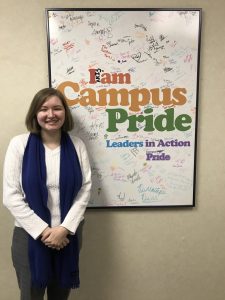 My name is Morgan Burgess and I am from Thomasville, NC. I am a junior at UNC Charlotte studying Psychology and Women's and Gender studies. My postgraduate plans are to continue my education and study to become an occupational therapist. Occupational therapy is something I am very passionate about, as it is a nice mix of my love for healthcare and my passion for disability rights. Outside of class, I shadow occupational therapists to gain experience and am in other healthcare related clubs. I also enjoy some of the more fun clubs that UNC Charlotte offers such as Art and Mindfulness.
In my free time I like to watch YouTube, listen to music, and watch new shows on Netflix. For me, music is a big part of my life. I listen to all kinds of music, but my favorites are kpop and indie/r&b. Kpop has been a big part of my life for over 5 years and is a source of joy and comfort. My favorite musicians are Dean, Heize, Dounia, and Raveena.
Apart from my music interests, I am super interested in activism. I have been active in multiple different activist organizations at UNC Charlotte and am excited to be working with the community through Campus Pride.
2019-20 Campus Pride Fall & Spring Intern
Hello my name is Mari Forfar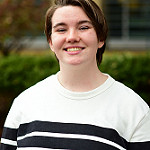 from Kernersville, North Carolina. I identify as queer and gender trans-nonbinary, use they/them pronouns, and also identify with the woman experience. I am a Junior at the University of North Carolina at Charlotte with a major in Psychology and a minor in Women's and Gender Studies. My post-graduate plans are to continue in either clinical psychology, go into social work, or possibly pursue a career in LGBTQ+ activism. Prior to college, I studied nursing and healthcare and obtained my certification as a CNA. I am an intern at Ally and I also work as a Communication Consultant at my university to help students develop their writing and communication skills. In my free time, I love to read new books, watch Youtube, or binge-watch a TV series, such as Grey's Anatomy, Pose, and Euphoria. You might also find me at a local coffee shop working or spending time with friends, maybe soon after even throwing a mini dance party! Oh! And I love dogs!
I am super passionate about giving back to my queer community, especially in ways that can help improve their mental health or help build self-confidence. I am dedicated to growing my knowledge about queer communities and the many identities. In my life, I have had the opportunity to be apart of multiple different clubs and organizations that support the equality of all people. These spaces range from your typical high school social justice club to assisting in the more organized collegiate organizations to obtain an LGBTQ+ Center/Space at Charlotte.
2016-17 Campus Pride Fall, Spring & Summer Intern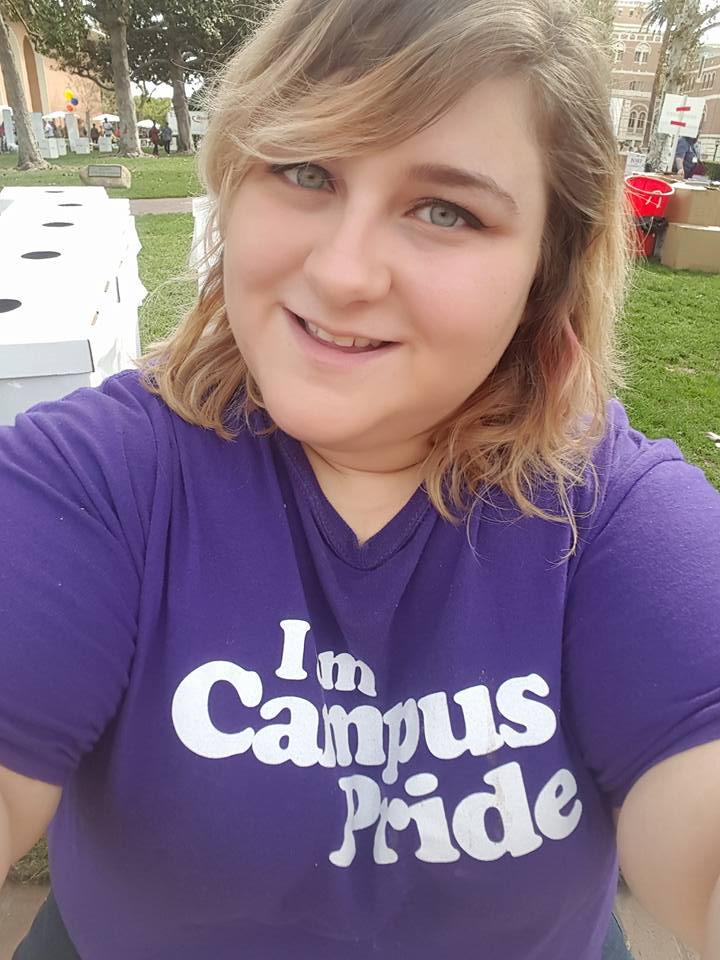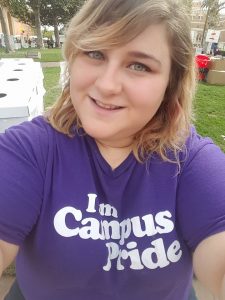 Liz High – Fall Intern
Liz High is current student at Appalachian State University and will graduate December 2016 with a bachelors degree in social work.  Liz was born in eastern North Carolina in the town of Rocky Mount. From there she graduated from high school at Roanoke Rapids High School, then onward to East Carolina University. From there she began her career in LGBT activism through the LGBT Resource Center and working to encourage voters to vote against Amendment One back in 2012. We are very excited to have Liz  on board with us.
---
2015-16 Campus Pride Interns
Amber Mazyck – HBCU Outreach Intern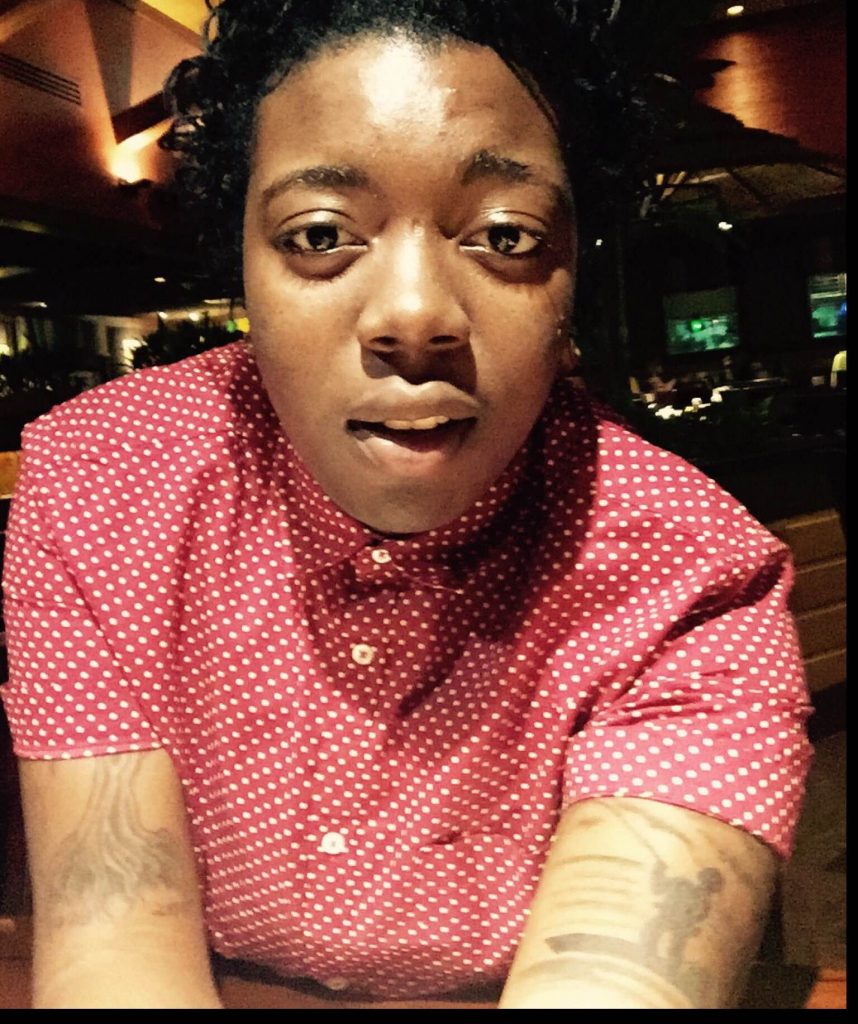 Amber is a 23-year old Black queer woman, hailing from the beautiful state of South Carolina. She is a 2015 Campus Pride Alumna. During her undergraduate years at Bethune-Cookman University, she founded their Gay-Straight Alliance & served two consecutive years as the G-SA president, while earning a Bachelor of Science in Criminal Justice. Amber also joined Gamma Sigma Sigma National Service Sorority Incorporated during this time, allowing her to take her social activism into the Daytona Beach community.
Amber has a full commitment to bring inclusion and diversity to other Greek Life. As a student who has attended an HBCU in both undergraduate and graduate studies, Amber knows of the sustainability these colleges and universities need. LGBTQ+ students at HBCUs have both unique experiences and issues that Amber is aware of and is fully committed to tackling. She is continuing her studies at the University in pursuit of a Masters of Science in Transformative Leadership, which allows her to stay connected to her previous efforts. Because she moves in a diverse spread of social spaces, she is able to advocate for this important cause in several arenas.
Amber prides herself in having an infinite impact. She believes that her work is strengthened in her deviant radical perspective and the creation of empowering spaces allows others to adopt brave stances.
Trinice McNally- HBCU Outreach Intern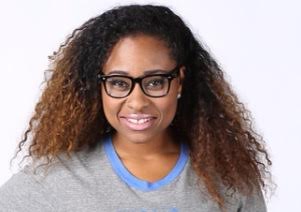 As an Queer, Black Woman who immigrated to the U.S as a child, she has learned to navigate against systems in a world that was not designed for people like her. Trinice McNally has committed her life to the advancement of LGBTQ people and is dedicated to creating inclusion and fostering awareness at Historically Black Colleges & Universities. She initiated a 2-year research study through the Masters of Science Transformative Leadership program at Bethune-Cookman University, where she collected research on the Study of best practices & resources needed to create inclusive & safe learning environments for LGBTQ students at HBCU's. Based on the study, Trinice was afforded the first-ever position as the Coordinator of Diversity Initiatives, specifically responsible for developing LGBTQ inclusive initiatives to create change by developing new policies and fostering an inclusive environment for LGBTQ students at B-CU, this made her the 1st Queer woman at a Florida HBCU to engage in achieving LGBTQ equality through higher education. In September of 2015, she assumed her new role as Director of the LGBTA Center at North Carolina Central University where her vision is to make NCCU, a number one choice for LGBTQ students nationally.
Dalton Leo Ray  – Athletics & Recreation Inclusion Intern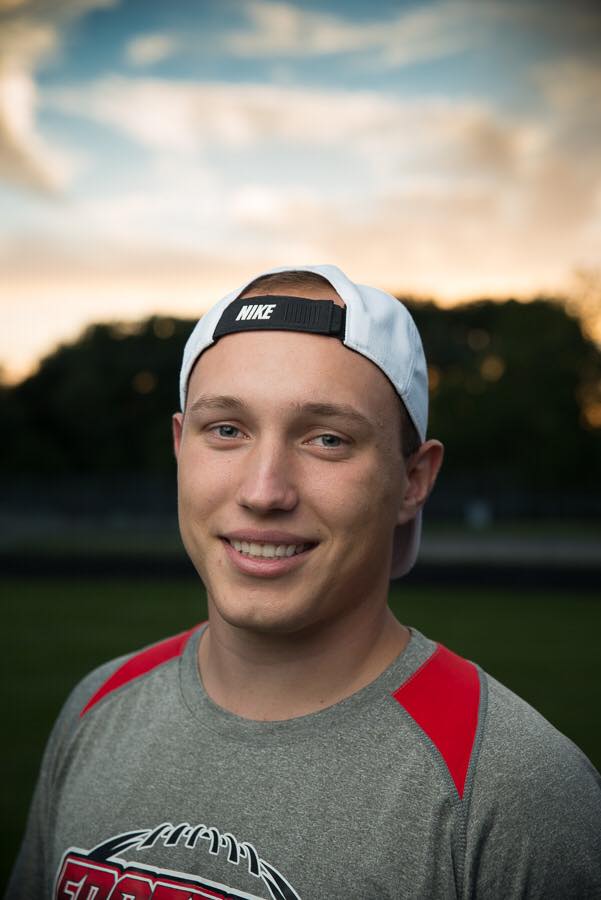 My name is Dalton Leo Ray, I'm currently a sophomore studying Communications at Madison College in Wisconsin. Yes, I'm a Badgers, Brewers, and Packers fan (calling me a cheesehead is not an insult in my book). I hope to one-day work as a creative director for a marketing/advertising firm. I came out as gay my senior year and in high school. I was an all conference football player and ran hurdles in track. I firmly believe that athletics has the power to change the views and opinions of our society which is why I'm so excited to be joining the Campus Pride team and to start working on the Sports index! Never be afraid to reach out and shoot me an email! My PGP's are he, his, him!
Alicia Edwards  – Social Media Intern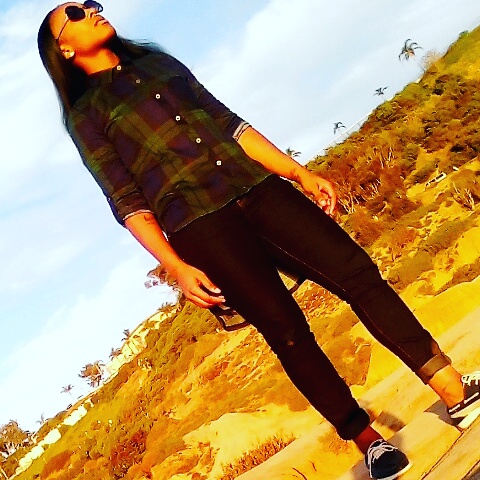 Hello! My name is Alicia Edwards, my pronouns are she her hers. I identify as gender fluid which I didn't actually discover until Campus pride help me actually discover what my identity was. I'm 21 years old and I also have a 2 year old son. I absolutely adore poetry, music, symphonies, theatrical arts, pretty much anything that makes you open up your mind to new dimensions anything that makes you think outside of the box and see the bigger picture. I attend college and am currently studying to be a criminal justice major. I recently attended Camp Pride 2015 and boy was I in for a treat! I didn't go in with quite an open mind at first; I thought this is going to be boring, I'm not real sure what we're going to talk about, I don't know if I'm going to meet people,  I don't know if I'm going to make friends, but I definitely was surprised by the many many people that greeted me so wonderfully they made me feel as if they've known in my whole entire life. I had the absolute best pride leaders ever their names are Key and Grace. They were absolutely wonderful they were definitely the epitome of a den mother. I made excellent friends and created wonderful bonds with people that I had never met until that day and yet it felt like I had known them forever. We had numerous of presentations to go to. We had workshop we had talent shows. I really learned a lot about what it meant to be apart of LBGTQIA. I learned that it's okay to be comfortable in my own skin and I learned that my identity wasn't fem or stud or anything of the sort i was gender fluid. I definitely learned a lot about what it meant to be me and was also able to place myself in others shoes and understand their struggle on the daily. I am currently living in San Diego California with my partner and my son. I have a wonderful life I just work hard to maintain a positive energy  and enjoy every aspect of it to the fullest. I am a lesbian, genderfluid, mother, girlfriend, educator, educated, free thinker, companion and lover of all. I am me.
---
2014 Summer Intern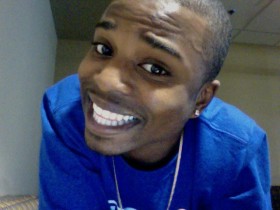 James Riley Jr. is currently a student at UNC Charlotte. He plans to receive his Bachelors of Science in Psychology in December of 2014. James was born in Harlem, New York and was raised in Leland, North Carolina. At a very young age James knew that he was different from majority of his peers and found himself under the pressure to conform amongst the "norm" in order to fit-in. However, once he went to college he finally felt like he found a place where he could be true to himself and open about his sexuality.
During his journey at UNC Charlotte, he received a minor in Women & Gender Studies and gained an abundant amount of knowledge on the history of the LGBTQ community. From the different obstacles that have been encountered to the achievements that have been acquired over time. This knowledge has inspired James to get out in the community and become involved in the efforts and help to enhance the different strategies on making the LGBTQ community a more socially accepted community within our culture, and worldwide.
A quote by Gandhi that James lives by is "be the change you want to see in the world." James believes in true social justice of all people and as he continues to grow in this world he wants to inspire people to adopt this same mind set in growing a diverse world. James is extremely pleased to have the opportunity to become a part of the Campus Pride team and is ready to begin advocating for the LGBTQ community.
---
2013 Winter/2014 Spring Media Intern

H. M. Finn Barton is a recent graduate from the University of South Carolina in Columbia, SC. They received a Bachelor of Arts in Media Arts. While attending the University, Finn held many leadership roles on campus. During their Senior year, they were the Logistics Director for the Bisexual Gay Lesbian Straight Alliance Board of Directors, Secretary for the Residence Hall Association Executive Board, and a member of the Sodexo (dining) Student Board of Directors. Finn was also involved in the Columbia community as a member of the Columbia Area Jaycees. Their hard work and dedication within the Housing department and the Residence Hall Association lead to Finn being inducted into the University of South Carolina Hall of Leaders, which inducts less than 15 students per year. Finn became involved with Campus Pride in December 2013 as their Media Production Intern and is excited to be continuing media production as a Media Production Fellow for Campus Pride through the summer. Finn believes in bettering our world for those who will come after us and plans to use their skills with media and passion for LGBT equality to do so.
---
2012–2013 Social Media Intern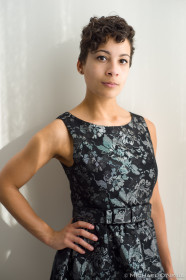 Rebby Kern first became involved with Campus Pride in 2012 as a camper at Camp Pride summer leadership camp. After camp, Rebby was the Social Media Intern for Campus Pride while finishing her Bachelor of Arts degree in Communications: Public Relations in 2013 from La Sierra University. Her minor studies includes Drama and Art. With the help of her campus community and supporting faculty Rebby was able to establish and preside over the first student led LGBT and ally organization, Prism, at La Sierra University. After graduation Rebby returned to Camp Pride as a Pride Leader and then continued on to joining Campus Pride as Staff in August 2013. She currently serves as the Director of Youth Interests for SDA Kinship International. Rebby previously served as Secretary of the Intercollegiate Adventist Gay-Straight Alliance Coalition, IAGC, and an Outset Film Fellow through Outfest in Los Angeles. Follow @RebbyKern.
---
PAST SUMMER FELLOWS
2017 Campus Pride Summer Fellow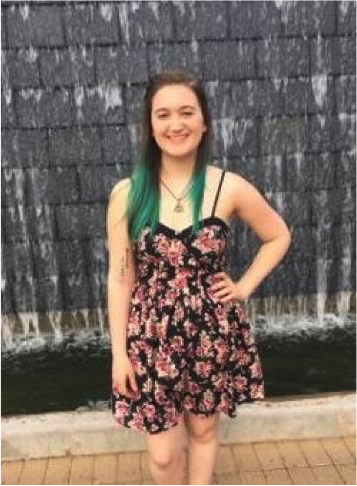 Elizabeth Ponds (she/her/hers) is a 21-year-old biromantic, asexual female who just graduated from Winthrop University in Rock Hill, SC.
She received a Bachelor's degree in English – Creative Writing with a minor in International Studies. She made the most of her three years at Winthrop by joining Winthrop's LGBTQ organization GLoBAL, editing and writing for Winthrop's newspaper The Johnsonian, and studying abroad in Ireland for a semester.
As a senior at Winthrop, Elizabeth was president of GLoBAL. She worked to create a supportive, intellectual environment for LGBTQ students in weekly meetings while raising awareness of lesser known LGBTQ issues and identities through educational events like a Queer People of Color panel, an Asexual and Aromantic panel, an Intersectionality panel, and Transgender Talks. Through working with her fellow queer folk, Elizabeth has realized her love of listening to people's diverse stories and helping them work through difficulties on their way to self-love and empowerment.
Because of this, she plans to get her master's in counseling and then work with LGBTQ youth through high schools or nonprofit organizations. As a creative writer, she is passionate about the power of literature to effect social justice, so publishing her creative nonfiction stories is a future goal as well. She is overjoyed to have the opportunity to work with Campus Pride this summer so that she can develop her activism and leadership skills while she learns how a nonprofit really works.
2016 Campus Pride Summer Fellows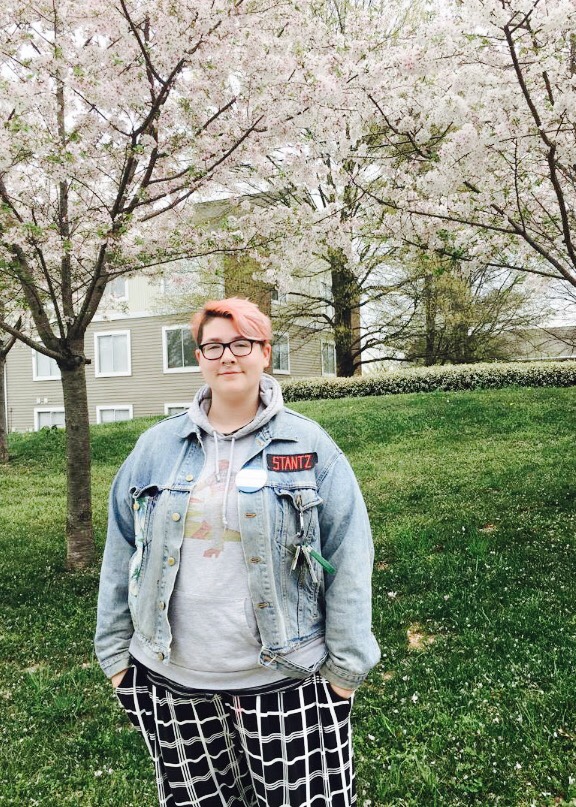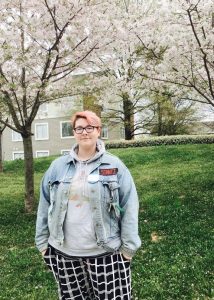 Jesse "Howie" Howie (they/them/theirs) is a 20 year old, agender, and asexual student leader. They are a Charlotte native currently studying Sociology with minors in Women's and Gender Studies and Film Studies at the University of North Carolina at Charlotte. They were an integral part of UNCC's trans support group, Trans'port, before it disbanded in 2015. They plan to restructure the club for the fall and partner with UNCC's LGBT+ group, Spectrum. Howie is passionate about inclusivity in Student Affairs and is currently a Resident Advisor at UNCC. They're extremely active in Housing and Residence Life and before becoming an RA they worked in orientation, where they came out to every incoming freshman at UNCC, insuring that the first face they saw on campus would be a queer one.
In April, Howie was featured in a Charlotte Observer article concerning HB2 and how it affects North Carolinian trans college students. They are a vocal trans activist who strives to inform and educate. They're thrilled to be working with an organization that's based in their hometown that has the same mission as them, to educate queer student leaders, and provide a safe and uplifting space for growth. Last year they attended Camp Pride as a camper and gained a passion for Campus Pride. They're thrilled and motivated to be working with Campus Pride this summer and especially as a bridge builder between the organization and their institution.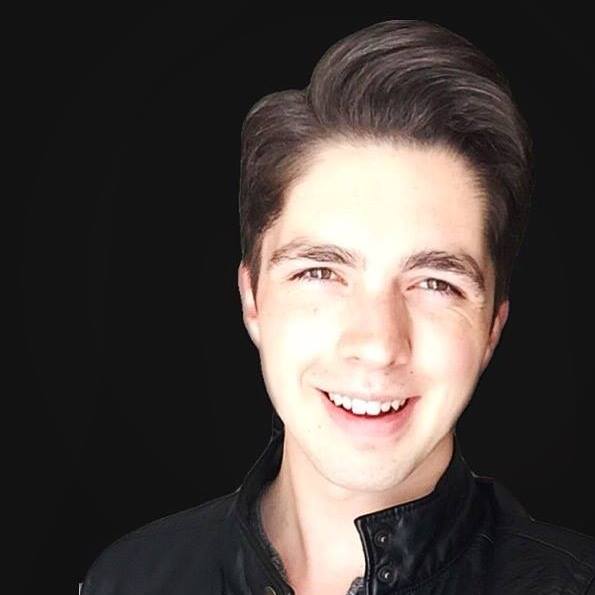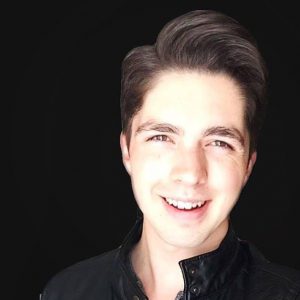 Spencer Spotts (they/them/theirs) is a rising senior at Colorado College where they are a Feminist and Gender Studies major with a minor in Race, Ethnicity, and Migration Studies. Spencer works on campus in both the Residential Life Office and the Office of Admission which has allowed them the platform to change multiple on-campus programs and policies affecting prospective and first-year students, particularly in regards to trans-inclusive housing, restrooms, and other campus facilities. They also work on projects through various organizations and offices to address the experiences of LGBTQ students who are at risk of losing housing, financial stability, and safety as a result of their identity and experiences at home and in their communities.
Spencer's main personal and professional interests exist at the intersection of LGBTQ identities and public health, particularly sexual health and anti-violence efforts. They lead peer-to-peer queer sexual education programs on their campus and work to create more nuanced conversations around the experiences of queer and trans survivors of sexual and intimate partner violence. After graduation, Spencer plans to pursue a Master's degree in either Community Health Education or Social Work in order to better serve survivors of sexual and intimate partner violence that are queer/trans identified, living with HIV, and/or currently engaged in sex work. They are ecstatic about spending the summer in North Carolina with the Campus Pride team and attending Camp Pride for the first time in July.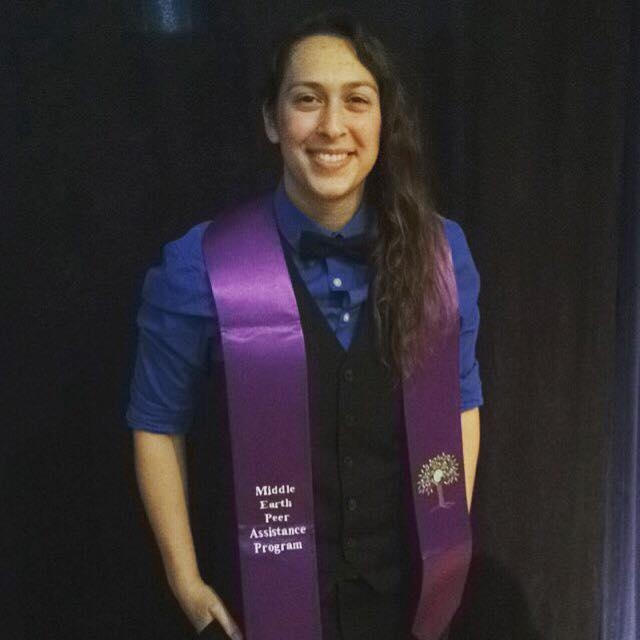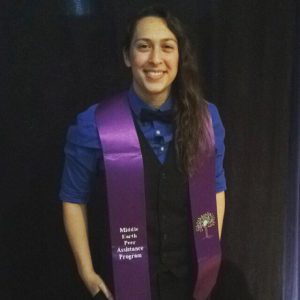 Lisa Warner (she/her/hers) is a recent graduate from the University at Albany in Albany, NY. She received a Bachelor of Arts in Sociology. During her college career, Lisa has held many leadership roles and positions. She interned for her university's Gender and Sexuality Resource Center and Hillel and succeeded in bridging together the LGBTQ and Jewish Community. She was also a head committee member for the Northeast LGBT Conference hosted at the University at Albany in 2015. She was a peer assistant hotline counselor for her university's Middle Earth Peer Assistance Program and later held a position on the organization's Executive Board as the Chair of Diversity and Equity. In this position, Lisa created interactive programs for youth at the local Jewish Community Center around self-image and initiated the process of working with the university to create a gender inclusive bathroom in both the Middle Earth Peer Assistance Program and Sexual Advocacy Center space.
She was selected to be a student representative for the 33rd Annual Sexuality Month Planning Committee and the President's Advisory Council on the Prevention of Alcohol and Other Drug Use and Related Risk Behaviors. Lisa received the Unsung Hero Award at her university's lavender graduation for her tremendous and unwavering commitment to gender and sexuality diversity at UAlbany and its impact on intersecting identities, as well as the President's Award for Leadership for her significant contributions to the quality of student life on campus. Lisa is extremely excited to be working as a Campus Pride Summer Fellow and to meet other people who share a similar passion for social justice.
Learn more about becoming a Campus Pride Summer Fellow and about previous Summer Fellows.
2015 Campus Pride Summer Fellows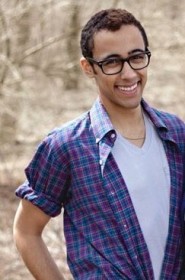 Tyler is a senior Interpersonal Communication major at Illinois State University with a plan to start working on his Master's degree in the Fall. Apart from his internship with ISU's School of Communication's Promotions and Development team, Tyler held the role of Director of Programming and Logistics for the 2015 Midwest Bisexual Lesbian Gay Transgender and Ally Collegiate Conference (MBLGTACC), the largest collegiate LGBTQIA conference in the nation. Tyler has a strong passion for social justice action and organizing with experience in event planning, programming, and volunteer coordination.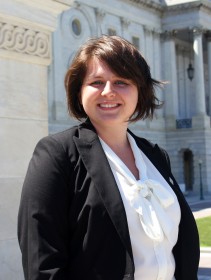 Allison Marie Turner is a recent graduate from the University of North Carolina in Chapel Hill. She received a Bachelor of Arts in Journalism and Mass Communication and a Bachelor of Arts in Women's and Gender Studies. She is a longtime member of a student activist organization, Feminist Students United, and was a co chair for the organization during her senior year. As co chair of Feminist Students United, Allison increased the presence of the organization substantially by implementing event series such as No Shame November. The series of events were focused on self-love and positivity and teaching the university communities about feminism and intersectionality.
2014 Summer Fellows

H. M. Finn Barton is a recent graduate from the University of South Carolina in Columbia, SC. He received a Bachelor of Arts in Media Arts. While attending the University, Finn held many leadership roles on campus. During his Senior year, Finn was the Logistics Director for the Bisexual Gay Lesbian Straight Alliance Board of Directors, Secretary for the Residence Hall Association Executive Board, and a member of the Sodexo Student Board of Directors. Finn was also involved in the Columbia community as a member of the Columbia Area Jaycees. His hard work and dedication within the Housing department and the Residence Hall Association lead to his induction into the University of South Carolina Hall of Leaders, which inducts less than 15 students per year. Finn became involved with Campus Pride in December 2013 as a Media Production Intern and is excited to be continuing media production as a Media Production Fellow for Campus Pride through the summer. Finn was later hired as the Campus Pride Programs & Administrative Assistant. Finn believes in bettering our world for those who will come after us and plans to use his skills with media and passion for LGBT equality to do so.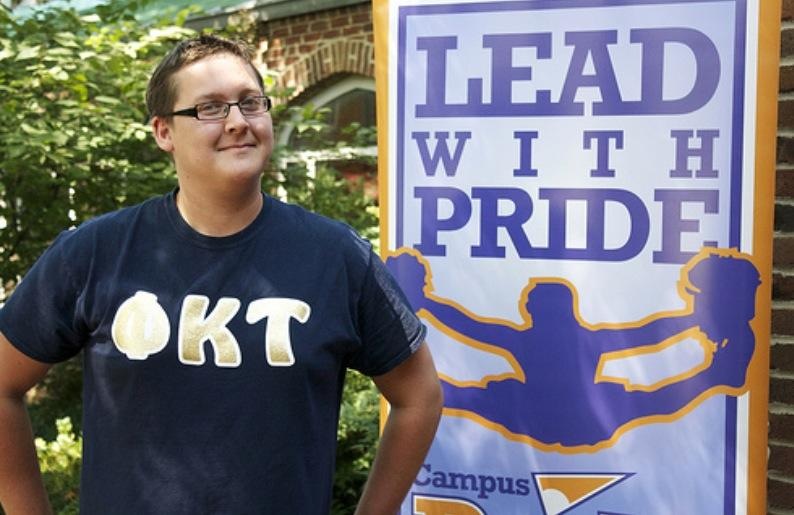 D. Andrew Porter is soon to graduate from Murray State University with a Bachelors of Integrated Science degree in Nonprofit Leadership and Human Service. Currently he serves as an intern for the Office of LGBT Programming where he is the student coordinator for Murray State University's Out Racers Program; a grassroots leadership development effort of LGBTQ and Ally leaders to better advocate for social change and equality.  During his undergraduate career, Porter has held many leadership roles within the Gay-Straight Alliance, his fraternity Phi Kappa Tau, university housing, student government, campus activities, freshmen orientation, and other student diversity offices.D. Andrew is ambitious, civic-driven, and passionate about social justice issues. Since attending Camp Pride in 2013 he has stayed involved with Campus Pride by serving as a liaison for Vanderbilt's Out in Front conference and a member of the planning committee for the 2014 Out and Greek conference. After graduation D. Andrew plans to pursue a career in nonprofit development and wants to eventually become an executive director of a nonprofit that works with leadership development and social justice issues. When he is not working or advocating, D. Andrew attempts to maintain a social life with close friends and a variety of hobbies.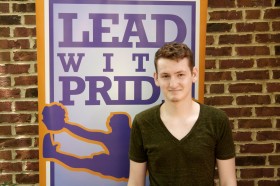 Andrew Salman is a fifth year undergraduate student at Western Kentucky University in Bowling Green, KY pursuing Political Science and Biology degrees with an emphasis in Citizenship and Social Responsibility.  He first got involved in Campus Pride as an attendee to Camp Pride in 2013, while serving as president of the university's only queer group, Student Identity Outreach, and as an organizer for the statewide Fairness Campaign and ACLU-KY.Coming from a rural and military background, his focuses in queer advocacy include fostering institutional support for inclusive communities and confronting queer bashing on college campuses.  Andrew also has a strong interest in promoting understanding for non-binary gender, sexual, and romantic identities both within and outside queer spaces.  He has an essay on his own non-binary queer identity published in Rec*og*nize: The Voices of Bisexual Men (2014).Andrew's passions include environmentally sustainable urban communities and he wrote his thesis on the Office of Sustainability's work remodeling a campus building.  He has also taught classes and created service learning projects to engage and educate his peers about the effects of nationality and class on the level of food security in Bowling Green, KY's international refugee resettlement program.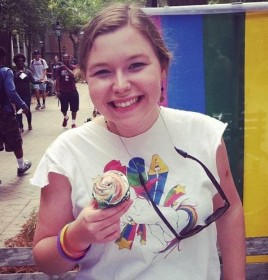 Isabel Williams is a rising senior at the College of Charleston majoring in Political Science and minoring in Spanish. She works as the student intern for the SafeZone program at her school in which capacity she has worked on an extensive audit of the College's restrooms in order to re-sign, create, and maintain gender neutral bathrooms on campus and led the organization of the first-ever Spring 2014 Lavender Ceremony for LGBTQ and Ally Graduates.She currently serves on the Gender Neutral Housing Task Force with Residence Life and is a Board Member of the newly created Gender and Sexuality Equity Center at the College of Charleston. Isabel is the president elect of the College of Charleston Gay-Straight Alliance for the 2014-2015 school year where she has served as Secretary from 2012-2014. Isabel's goal as an openly bisexual young woman born and raised in Charlotte NC is to empower schools and universities to support LGBTQ students in her home city, in the South, and across the country.Her efforts to improve access to a safe and fun campus for all students stems from her firm beliefs in the value to respecting and celebrating the intersectionality of all people. She is excited to spend the summer back in the Charlotte scene amongst some of her favorite restaurants, thrift shops, art locales, cats, and people. Isabel is also excited ("pumped") to be working to empower student leaders as a Campus Pride Summer Fellow and absorb the immense knowledge of the Campus Pride team like a sponge!
2013 Summer Fellows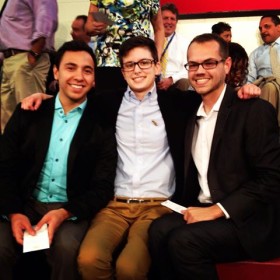 Gonzalo Agudelo graduated from UNC Charlotte in May 2013 with a Bachelors of Science degree in Meteorology from the University of North Carolina at Charlotte. During his undergraduate career, Gonzalo developed and invested his involvement with several student organizations. Having a strong passion for the sciences as well as LGBTQ issues, Gonzalo created gained leadership experience through UNC Charlotte Pride and the Student Organization of Meteorology (STORM). In addition his work on campus, Gonzalo volunteered his time to Campus Pride as a panelist and liaison at the 2012 Out to Innovate conference at The Ohio State University. Out to Innovate brings together LGBT students and professionals in STEM (Science, Technology, Engineering and Math) for a career summit, diversity training, mentoring, and other career-building opportunities. He also attended the 2012 Campus Pride & HRC Carolinas College Summit to network with other college students in the region, learn more about LGBT campus resources, and develop leadership skills. Gonzalo is eager to continue learning about Campus Pride resources and programs to share with others as a Summer Fellow.
Matthew French is a current graduate student at Old Dominion University in Norfolk, VA, in the Lifespan and Digital Communication Masters Program. A native of Pocahontas, VA, set in the foothills of the Appalachian Mountains, he has been living in Norfolk for the past six years. Since his time there he has been involved in many LGBTQ organizations at ODU and in the surrounding Hampton Roads area. His main philosophy in advocacy and activism is to create a common bond amongst those with different views/opinions and to build from those commonalities in order to create change. Through his experiences of coming from a rural town of less than 500 people, he knows that no matter the location there are always people who love and accept others for whoever they are. The support from his family and friends in his hometown has been a driving force behind his LGBTQ activities and advocacy. Matthew's interests include volunteering, comics, Lucille Ball and documentaries. He hopes to work as an LGBTQ Coordinator or at an LGBTQ Center on a university/college campus.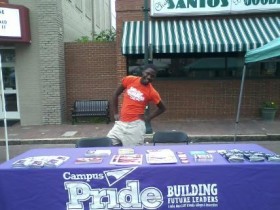 Romeo Jackson is a third year undergraduate student at Northern Illinois University pursuing a Bachelors of Fine Arts in Theatre Technology and Design.  Romeo's passions include intersectionality and Trans* equality, and he hopes to change the world one day. Romeo also likes to identity as that crazy feminist down the street which Romeo hopes only grows as he interns with Women's Resource Center this fall. Romeo participated in Campus Pride's Summer Leadership Camp in July 2012. Romeo's love for change began two years ago when he started college at NIU. Over the past two years, Romeo has served as Fundraising Chair, Community Liaison/Outreach Coordinator, and will serve as Vice President of Programming for Prism (his campus LGBTQ organization) this upcoming year. He also serves on the Presidential Commission on Sexual Orientation and Gender Identity and works for NIU's LGBT resource center as Coordinator for Straight Talk Speakers Bureau. In all these positions, Romeo always tries to being inclusive of queer people of color and Trans* folks, bringing them to the front of the conversation. This year Romeo co-presented a program at Creating Change titled "Beyond Outreach: Building Bridge with Queer Students of Color," and it was one of many highlights for Romeo this year. Romeo would like to leave you with this advice; find what pisses you off in the world and fight like hell to change it.
2012 Summer Fellows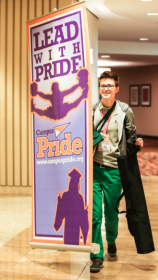 Jess McDonald graduated from Elon University in May 2012 with degrees in Sociology and History and a minor in Women's/Gender Studies. They grew up in the small town of Morehead City, North Carolina, and first got involved with Campus Pride as a Camp Pride attendee in 2010. On campus, Jess was the president of Elon's queer-straight alliance (Spectrum), student representative on the Sexual Assault and Gender Issues Council, and student assistant for the LGBTQ Office Coordinator. Jess played an important role in bringing the first ever LGBTQ Office to Elon,which opened in August 2012. While at Elon, Jess also wrote a thesis on the history of LGBTQIA student organizations, focusing on the universities with the oldest groups in NC – Duke University and UNC-Chapel Hill – and collecting oral history interviews with queer alumni. Jess currently serves as Campus Pride's Media, Communications & Programs Manager and will be pursuing a Masters of Education in Social Justice Education at the University of Massachusetts Amherst beginning in September 2013.