Applications for Summer 2015 are no longer being accepted. Check back for more details. 
Campus Pride seeks college students with a desire to learn more about campus organizing and social justice issues to work as interns in our home office based in Charlotte, NC. Interns have many opportunities to observe and participate in substantive work and develop resources to support student leaders across the United States.
Deadline for summer consideration has passed. Individuals selected will be notified by March 30, 2015. Internships are one month to three months depending on the individual interest and availability. Summer internships will take place from May 18 through August 14, 2015. Internship Details:
Spring, Fall, and Summer positions available.
20-25 hours/week.
Works from the office in Charlotte, NC.
Strong preference to those in the Charlotte, NC area or who have their own accommodations for lodging and travel.
Limited transportation stipend may be provided
Vehicle is necessary for transportation.
Internship responsibilities include:
Creating and maintaining electronic information management systems.
Writing and editing blog pieces.
Maintaining social media sites (Facebook, Twitter, Tumblr).
Communicating with potential advertisers, sponsors, and donors.
Assisting with event planning like Camp Pride, College Fair, etc; and other assorted duties as necessary.
Requires flexibility, self-motivation, and some knowledge of Campus Pride programs; strong writing, editing, and communication skills are a plus.
Attends and supports Camp Pride (July 14-19) in a to be determined capacity (Summer only).
2014 Summer Intern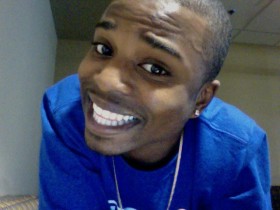 James Riley Jr. is currently a student at UNC Charlotte. He plans to receive his Bachelors of Science in Psychology in December of 2014. James was born in Harlem, New York and was raised in Leland, North Carolina. At a very young age James knew that he was different from majority of his peers and found himself under the pressure to conform amongst the "norm" in order to fit-in. However, once he went to college he finally felt like he found a place where he could be true to himself and open about his sexuality.
During his journey at UNC Charlotte, he received a minor in Women & Gender Studies and gained an abundant amount of knowledge on the history of the LGBTQ community. From the different obstacles that have been encountered to the achievements that have been acquired over time. This knowledge has inspired James to get out in the community and become involved in the efforts and help to enhance the different strategies on making the LGBTQ community a more socially accepted community within our culture, and worldwide.
A quote by Gandhi that James lives by is "be the change you want to see in the world." James believes in true social justice of all people and as he continues to grow in this world he wants to inspire people to adopt this same mind set in growing a diverse world. James is extremely pleased to have the opportunity to become a part of the Campus Pride team and is ready to begin advocating for the LGBTQ community.
2013 Winter/2014 Spring Intern

H. M. Finn Barton is a recent graduate from the University of South Carolina in Columbia, SC. They received a Bachelor of Arts in Media Arts. While attending the University, Finn held many leadership roles on campus. During their Senior year, they were the Logistics Director for the Bisexual Gay Lesbian Straight Alliance Board of Directors, Secretary for the Residence Hall Association Executive Board, and a member of the Sodexo (dining) Student Board of Directors. Finn was also involved in the Columbia community as a member of the Columbia Area Jaycees. Their hard work and dedication within the Housing department and the Residence Hall Association lead to Finn being inducted into the University of South Carolina Hall of Leaders, which inducts less than 15 students per year. Finn became involved with Campus Pride in December 2013 as their Media Production Intern and is excited to be continuing media production as a Media Production Fellow for Campus Pride through the summer. Finn believes in bettering our world for those who will come after us and plans to use their skills with media and passion for LGBT equality to do so.
2012–2013 Social Media Intern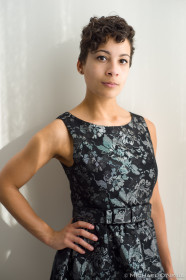 Rebby Kern first became involved with Campus Pride in 2012 as a camper at Camp Pride summer leadership camp. After camp, Rebby was the Social Media Intern for Campus Pride while finishing her Bachelor of Arts degree in Communications: Public Relations in 2013 from La Sierra University. Her minor studies includes Drama and Art. With the help of her campus community and supporting faculty Rebby was able to establish and preside over the first student led LGBT and ally organization, Prism, at La Sierra University. After graduation Rebby returned to Camp Pride as a Pride Leader and then continued on to joining Campus Pride as Staff in August 2013. She currently serves as the Director of Youth Interests for SDA Kinship International. Rebby previously served as Secretary of the Intercollegiate Adventist Gay-Straight Alliance Coalition, IAGC, and an Outset Film Fellow through Outfest in Los Angeles. Follow @RebbyKern.