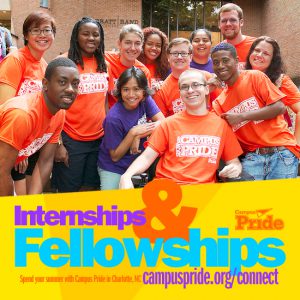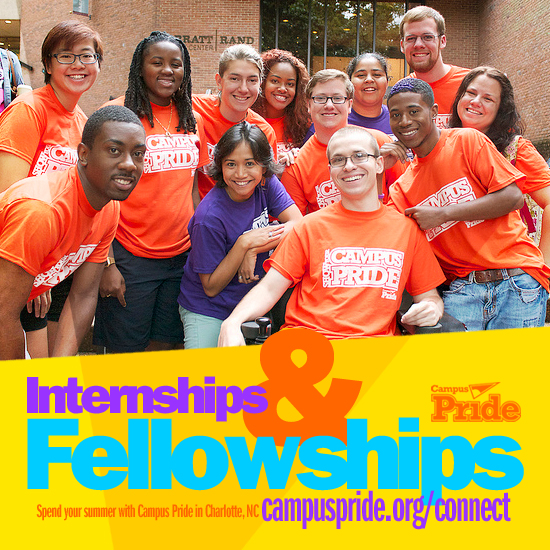 Campus Pride seeks college students with a desire to learn more about campus organizing and social justice issues to work as interns either remotely or at our home office based in Charlotte, NC. Interns have many opportunities to observe and participate in substantive work and develop resources to support student leaders across the United States.
Part-time interns who work remotely are expected to work 3-10 hours a week; full-time interns based in our home office are expected to work 20-40 hours a week. Campus Pride will work individually with interns to develop a schedule that best meets educational program requirements and/or individual needs. Internships are unpaid and on a voluntary basis.
Internship Dates
Fall Internship: August-December
Spring Internship: January-May
Summer Internship: May-July
Application Deadlines
Fall Intern: due no later than August 1st

Spring Intern: due no later than January 1st

Summer Intern: due no later than May 1st
Campus Pride offers internships in the following areas:
Social Media and Communications

Lambda 10 and Greek Life

Blog Writer and Editor

HBCU Outreach and Network

Athletics and Recreation Inclusion

Conference and Event Planning

College Fairs and Campus Pride Index
Click here for in-depth job descriptions of each intern position.
Interested? We would love to have you join us! Apply now by clicking the internship button below. Any questions can be sent to info@campuspride.org

Past Campus Pride Interns
2016 Campus Pride Fall Intern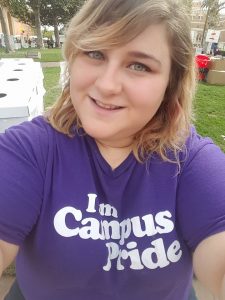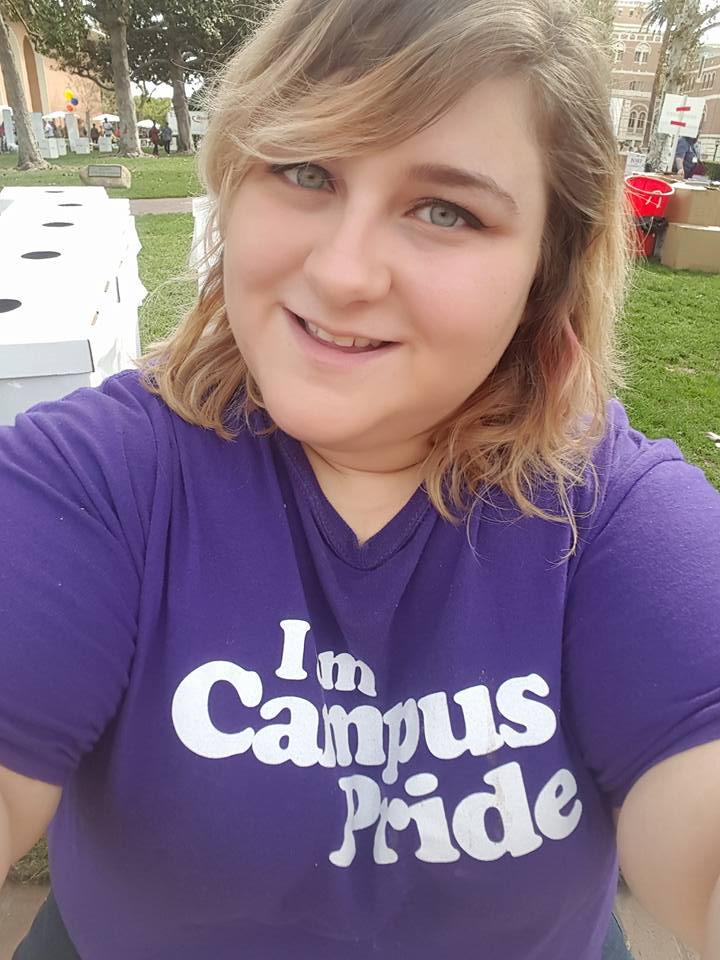 Liz High – Fall Intern
Liz High is current student at Appalachian State University and will graduate December 2016 with a bachelors degree in social work.  Liz was born in eastern North Carolina in the town of Rocky Mount. From there she graduated from high school at Roanoke Rapids High School, then onward to East Carolina University. From there she began her career in LGBT activism through the LGBT Resource Center and working to encourage voters to vote against Amendment One back in 2012. We are very excited to have Liz  on board with us.
---
2015-16 Campus Pride Interns
Amber Mazyck – HBCU Outreach Intern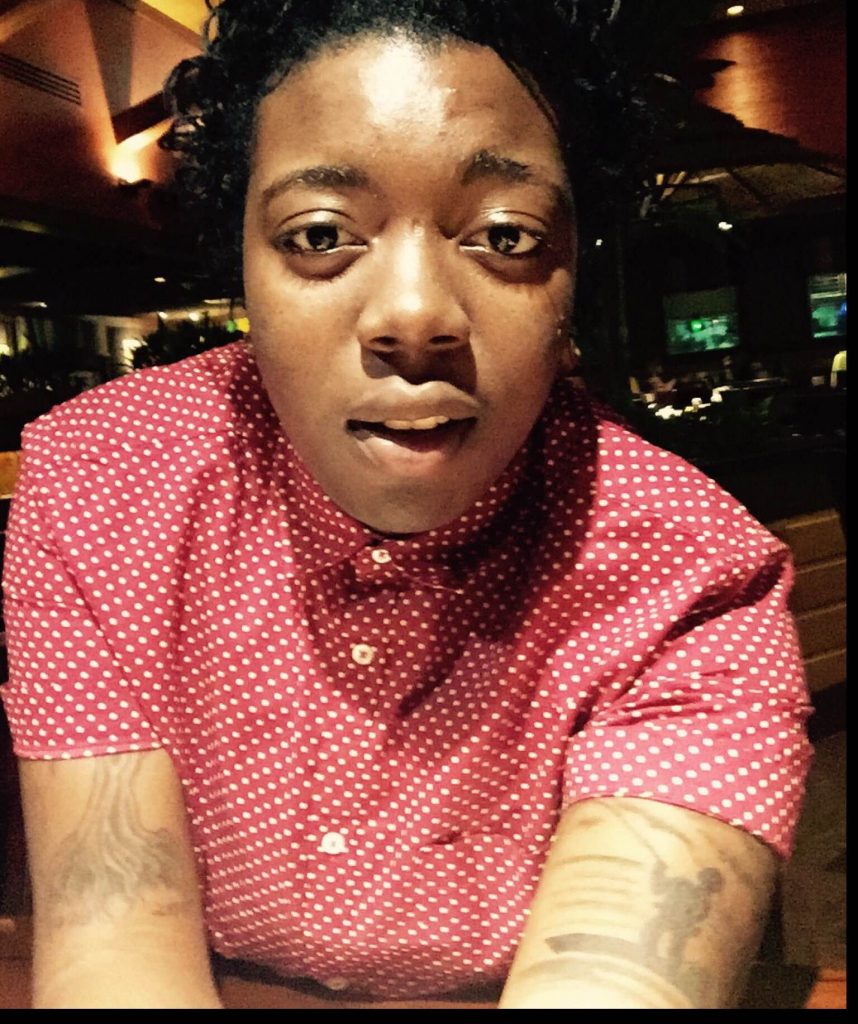 Amber is a 23-year old Black queer woman, hailing from the beautiful state of South Carolina. She is a 2015 Campus Pride Alumna. During her undergraduate years at Bethune-Cookman University, she founded their Gay-Straight Alliance & served two consecutive years as the G-SA president, while earning a Bachelor of Science in Criminal Justice. Amber also joined Gamma Sigma Sigma National Service Sorority Incorporated during this time, allowing her to take her social activism into the Daytona Beach community.
Amber has a full commitment to bring inclusion and diversity to other Greek Life. As a student who has attended an HBCU in both undergraduate and graduate studies, Amber knows of the sustainability these colleges and universities need. LGBTQ+ students at HBCUs have both unique experiences and issues that Amber is aware of and is fully committed to tackling. She is continuing her studies at the University in pursuit of a Masters of Science in Transformative Leadership, which allows her to stay connected to her previous efforts. Because she moves in a diverse spread of social spaces, she is able to advocate for this important cause in several arenas.
Amber prides herself in having an infinite impact. She believes that her work is strengthened in her deviant radical perspective and the creation of empowering spaces allows others to adopt brave stances.
Trinice McNally- HBCU Outreach Intern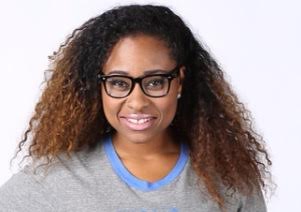 As an Queer, Black Woman who immigrated to the U.S as a child, she has learned to navigate against systems in a world that was not designed for people like her. Trinice McNally has committed her life to the advancement of LGBTQ people and is dedicated to creating inclusion and fostering awareness at Historically Black Colleges & Universities. She initiated a 2-year research study through the Masters of Science Transformative Leadership program at Bethune-Cookman University, where she collected research on the Study of best practices & resources needed to create inclusive & safe learning environments for LGBTQ students at HBCU's. Based on the study, Trinice was afforded the first-ever position as the Coordinator of Diversity Initiatives, specifically responsible for developing LGBTQ inclusive initiatives to create change by developing new policies and fostering an inclusive environment for LGBTQ students at B-CU, this made her the 1st Queer woman at a Florida HBCU to engage in achieving LGBTQ equality through higher education. In September of 2015, she assumed her new role as Director of the LGBTA Center at North Carolina Central University where her vision is to make NCCU, a number one choice for LGBTQ students nationally.
Dalton Leo Ray  – Athletics & Recreation Inclusion Intern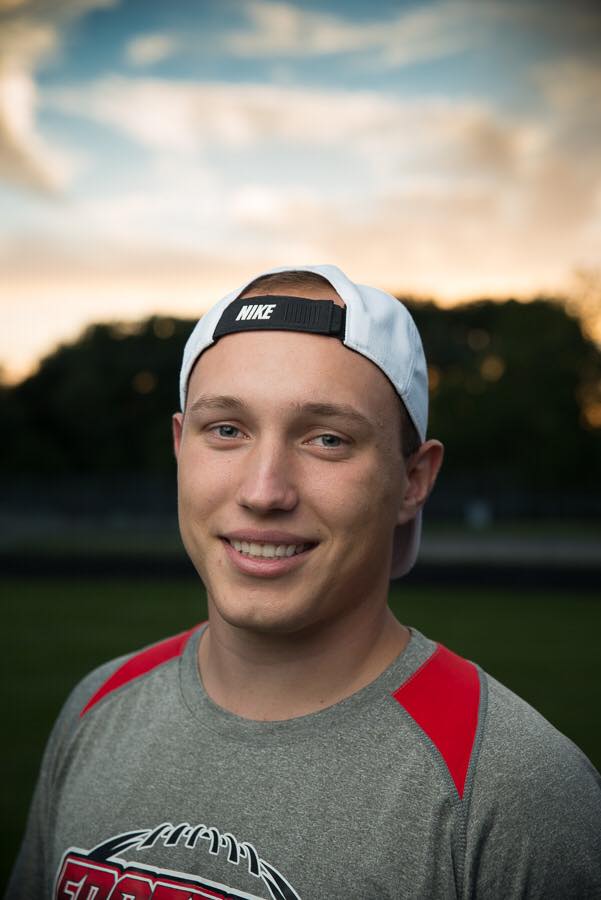 My name is Dalton Leo Ray, I'm currently a sophomore studying Communications at Madison College in Wisconsin. Yes, I'm a Badgers, Brewers, and Packers fan (calling me a cheesehead is not an insult in my book). I hope to one-day work as a creative director for a marketing/advertising firm. I came out as gay my senior year and in high school. I was an all conference football player and ran hurdles in track. I firmly believe that athletics has the power to change the views and opinions of our society which is why I'm so excited to be joining the Campus Pride team and to start working on the Sports index! Never be afraid to reach out and shoot me an email! My PGP's are he, his, him!
Alicia Edwards  – Social Media Intern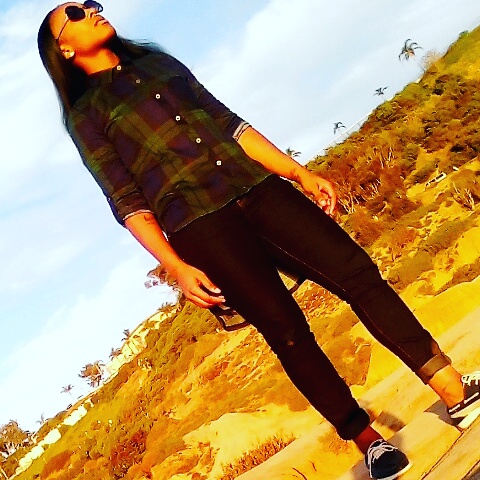 Hello! My name is Alicia Edwards, my pronouns are she her hers. I identify as gender fluid which I didn't actually discover until Campus pride help me actually discover what my identity was. I'm 21 years old and I also have a 2 year old son. I absolutely adore poetry, music, symphonies, theatrical arts, pretty much anything that makes you open up your mind to new dimensions anything that makes you think outside of the box and see the bigger picture. I attend college and am currently studying to be a criminal justice major. I recently attended Camp Pride 2015 and boy was I in for a treat! I didn't go in with quite an open mind at first; I thought this is going to be boring, I'm not real sure what we're going to talk about, I don't know if I'm going to meet people,  I don't know if I'm going to make friends, but I definitely was surprised by the many many people that greeted me so wonderfully they made me feel as if they've known in my whole entire life. I had the absolute best pride leaders ever their names are Key and Grace. They were absolutely wonderful they were definitely the epitome of a den mother. I made excellent friends and created wonderful bonds with people that I had never met until that day and yet it felt like I had known them forever. We had numerous of presentations to go to. We had workshop we had talent shows. I really learned a lot about what it meant to be apart of LBGTQIA. I learned that it's okay to be comfortable in my own skin and I learned that my identity wasn't fem or stud or anything of the sort i was gender fluid. I definitely learned a lot about what it meant to be me and was also able to place myself in others shoes and understand their struggle on the daily. I am currently living in San Diego California with my partner and my son. I have a wonderful life I just work hard to maintain a positive energy  and enjoy every aspect of it to the fullest. I am a lesbian, genderfluid, mother, girlfriend, educator, educated, free thinker, companion and lover of all. I am me.
---
2014 Summer Intern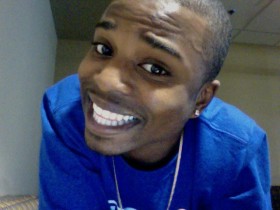 James Riley Jr. is currently a student at UNC Charlotte. He plans to receive his Bachelors of Science in Psychology in December of 2014. James was born in Harlem, New York and was raised in Leland, North Carolina. At a very young age James knew that he was different from majority of his peers and found himself under the pressure to conform amongst the "norm" in order to fit-in. However, once he went to college he finally felt like he found a place where he could be true to himself and open about his sexuality.
During his journey at UNC Charlotte, he received a minor in Women & Gender Studies and gained an abundant amount of knowledge on the history of the LGBTQ community. From the different obstacles that have been encountered to the achievements that have been acquired over time. This knowledge has inspired James to get out in the community and become involved in the efforts and help to enhance the different strategies on making the LGBTQ community a more socially accepted community within our culture, and worldwide.
A quote by Gandhi that James lives by is "be the change you want to see in the world." James believes in true social justice of all people and as he continues to grow in this world he wants to inspire people to adopt this same mind set in growing a diverse world. James is extremely pleased to have the opportunity to become a part of the Campus Pride team and is ready to begin advocating for the LGBTQ community.
---
2013 Winter/2014 Spring Media Intern

H. M. Finn Barton is a recent graduate from the University of South Carolina in Columbia, SC. They received a Bachelor of Arts in Media Arts. While attending the University, Finn held many leadership roles on campus. During their Senior year, they were the Logistics Director for the Bisexual Gay Lesbian Straight Alliance Board of Directors, Secretary for the Residence Hall Association Executive Board, and a member of the Sodexo (dining) Student Board of Directors. Finn was also involved in the Columbia community as a member of the Columbia Area Jaycees. Their hard work and dedication within the Housing department and the Residence Hall Association lead to Finn being inducted into the University of South Carolina Hall of Leaders, which inducts less than 15 students per year. Finn became involved with Campus Pride in December 2013 as their Media Production Intern and is excited to be continuing media production as a Media Production Fellow for Campus Pride through the summer. Finn believes in bettering our world for those who will come after us and plans to use their skills with media and passion for LGBT equality to do so.
---
2012–2013 Social Media Intern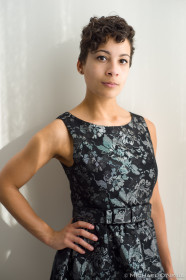 Rebby Kern first became involved with Campus Pride in 2012 as a camper at Camp Pride summer leadership camp. After camp, Rebby was the Social Media Intern for Campus Pride while finishing her Bachelor of Arts degree in Communications: Public Relations in 2013 from La Sierra University. Her minor studies includes Drama and Art. With the help of her campus community and supporting faculty Rebby was able to establish and preside over the first student led LGBT and ally organization, Prism, at La Sierra University. After graduation Rebby returned to Camp Pride as a Pride Leader and then continued on to joining Campus Pride as Staff in August 2013. She currently serves as the Director of Youth Interests for SDA Kinship International. Rebby previously served as Secretary of the Intercollegiate Adventist Gay-Straight Alliance Coalition, IAGC, and an Outset Film Fellow through Outfest in Los Angeles. Follow @RebbyKern.