Please check this page on April 18, 2018 for specifics on event location.
Welcome to Charlotte!
Camp Pride and Advisor Academy will be held at the University of North Carolina, Charlotte in Charlotte, NC. UNC Charlotte is North Carolina's urban research institution. Our campus is located in the piedmont of North Carolina, just two hours from the mountains and three hours from the Atlantic Ocean. A large public university with a small college feel, more than 27,200 students consider UNC Charlotte's 1,000-acre campus their home away from home.
UNC Charlotte is North Carolina's urban research university. It leverages its location in the state's largest city to offer internationally competitive programs of research and creative activity, exemplary undergraduate, graduate, and professional programs, and a focused set of community engagement initiatives. UNC Charlotte maintains a particular commitment to addressing the cultural, economic, educational, environmental, health, and social needs of the greater Charlotte region. The complete mission statement is available online.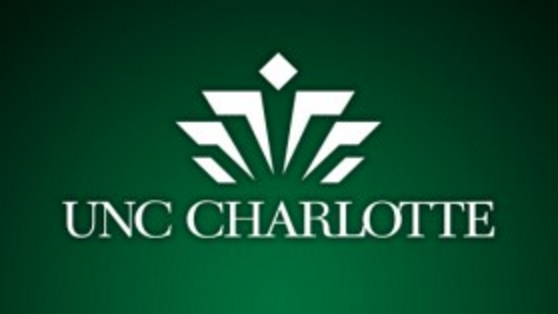 University of North Carolina, Charlotte
9201 University City Blvd
Charlotte, NC 28223
Check in: July 18 from 10AM-3:30PM in Hunt Hall
Housing
Students will be staying in Hunt Hall at the University of North Carolina, Charlotte. Hunt Hall is the first suite option in the new South Village. Hunt Hall features conveniently placed study rooms, lounges, an atrium, a welcoming courtyard and many other amenities. Hunt Hall also houses the 24-hour loan key desk for the south side of campus.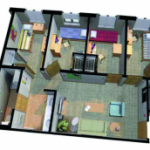 Students will be staying in suite-style housing with 4 separate bedrooms and shared living space. Each student will have a bed, desk, desk chair and 3-drawer chest. Beds can be raised to allow space to slide the 3-drawer chest under. Each bedroom has a built-in closet. Living room will include a sofa and TV stand.
Don't forget to bring your sheets & pillow. If you have any specific requests for your housing, let us know so we can accommodate you.
Accessibility
Please view the UNCC Campus Map with all accessibility information. Visit UNCC Office of Disability Services to learn more about what is available to you on campus.
Still have questions? We're here to help! Email info@campuspride.org or dial (704) 277-6710 so we get your questions answered.