Open letter to Lil Nas X's album "Montero" from a Campus Pride intern
Laryn Anise Jackson is a Campus Pride intern and recent graduate of The Pennsylvania State University with a Bachelor's degree in digital and print journalism and a minor in sociology. They wrote for Penn State's student publication, The Underground, addressing issues on race, culture, LGBTQ identities and activism. Learn more about Jackson and our other interns at campuspride.org/connect/internships.
Lil Nas X's album "Montero" was released on September 17, 2021. As a Black queer person, Jackson felt moved by the album and was excited to see positive Black LGBTQ representation in artists like Lil Nas X. To donate to the "Montero" and Gilead COMPASS Initiative for HIV/AIDS, go to welcometomontero.com/babyregistry.

Dear "Montero," 
By Laryn Anise Jackson, Campus Pride Intern
I don't listen to a lot of pop music. Outside of admiring Lil Nas X for who he is and what he represents, I had never intentionally listened to his music. He had been promoting his debut album for weeks and millions awaited the birth of "Montero." Although I planned to listen to "Montero" once it was released, I'll admit that I wasn't an anxiously waiting fan. 
Before "Montero," I wouldn't consider myself a fan of his music. I was a fan of who he is and I adored his personality, humor and style. Plus no one can deny how cute he is, no matter what team you play for. However, I didn't take him that seriously as an artist and I didn't consider myself a fan of his music—until now.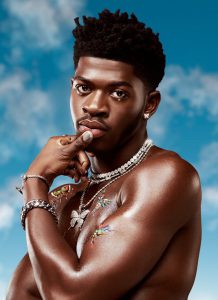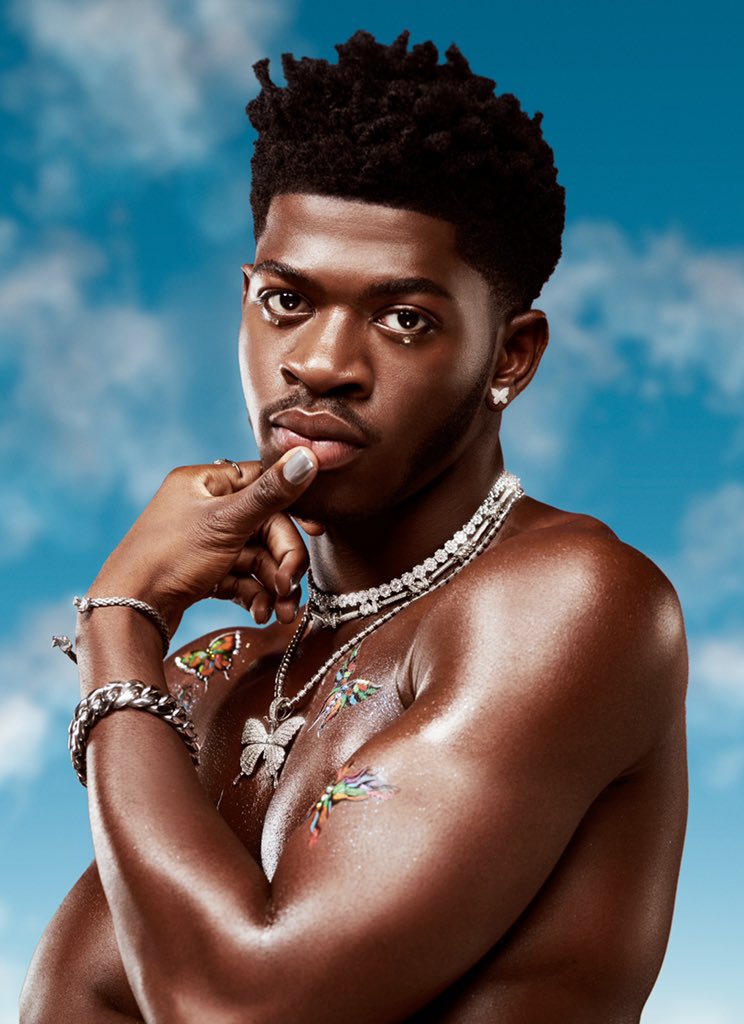 I think everyone can agree that no crumbs were left in the making of "Montero." It's what my generation likes to call a "no skip album." As I listened to the album following its release, there were moments where I wanted to dance and wished I had "Megan knees." And there were others where I was brought to tears like someone was cutting onions.
"Montero" was an emotional rollercoaster from start to finish. I was overcome with many emotions that I didn't expect to have. I was shocked, impressed, touched and inspired. Most of all, I was grateful to be living during the time and rise of Lil Nas X. I can't remember a music artist ever making me feel that way before.
I wish I had an album like "Montero" when I was a teen grappling with my own sexual identity.
Music has always been something that has gotten me through the most challenging moments in my life. In my adolescent years before I came out, there were no artists like Lil Nas X to inspire me, remind me to forget others' opinions and reassure me that everything would be alright. There wasn't anyone in the music industry who I felt I could relate to and could give me hope when I felt hopeless. 
I'm happy that young Black LGBTQ people today have someone like him. The journey may be rocky, but it's nice to have someone or something to help you through it. If this album had this much of an impact on me, I can only imagine the impact it has on young queer Black boys. 
Being vulnerable with the whole world watching your every move is no small task. Lil Nas X is using his gifts to encourage people to be who they are in a society that encourages people to be who they are not. He reminds us that we control our destiny and that even when something feels impossible, it can be done. You just have to keep going. Not all heroes wear capes. Lil Nas X may not be a doctor, but he's definitely saving lives.
# # #
ABOUT CAMPUS PRIDE
Celebrating its 20th anniversary year in 2021, Campus Pride is the leading national nonprofit organization dedicated to building future leaders and creating safer, more inclusive communities for LGBTQ people and allies at colleges and universities. Founded in 2001 by nationally-recognized LGBTQ civil rights leader and campus pioneer Shane L. Windmeyer, Campus Pride offers a wide variety of programs and resources for students and prospective students, including the Campus Pride Index, HBCU Clearinghouse, Trans Policy Clearinghouse, Lambda 10, Stop the Hate and Safe Space trainings, and the annual Camp Pride leadership camp. www.campuspride.org