Campus Pride grants $600 Social Justice Mini-Grant for Activism to BYU student for LGBTQ on-campus events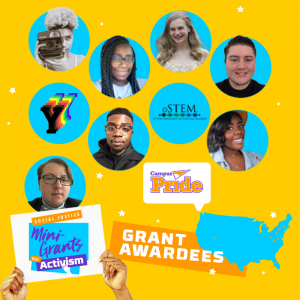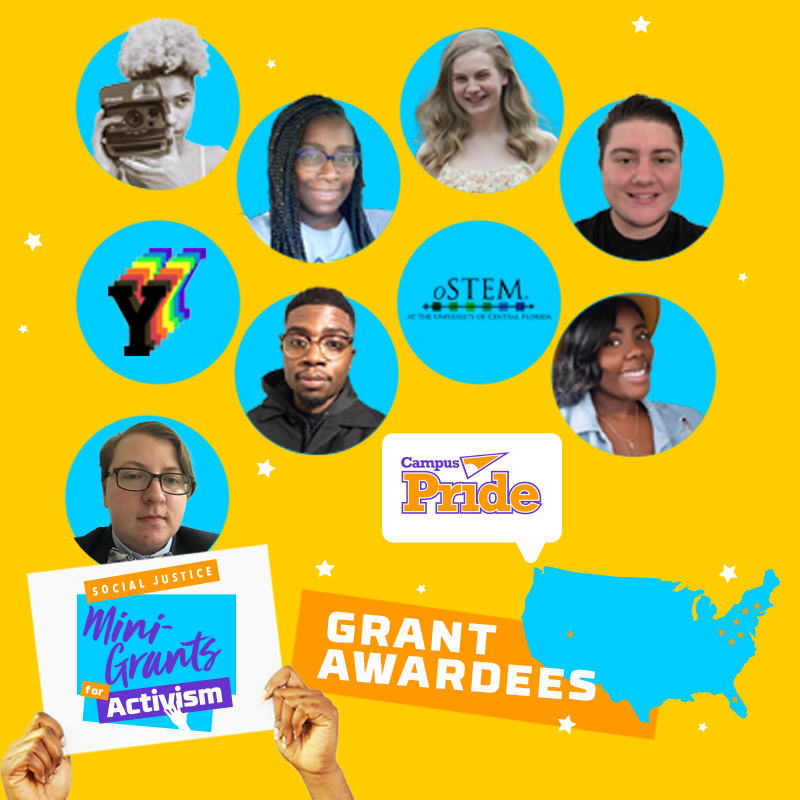 In August, Campus Pride awarded a Social Justice Mini-Grants for Activism to support LGBTQ events and campus organizing. The grant was awarded to the BYU Pride student president and founder David Shill, a current student at Brigham Young University Provo (BYU). BYU and its satellite campuses have been known to create hostile environments for LGBTQ students. Campus Pride has spoken out against discriminatory religious practices at BYU and continually offered support to its campus community over the years. This year, the Religious Exemption Accountability Project (REAP) filed a class-action lawsuit against BYU for its abuses against LGBTQ students.
Shill is the president and founder of BYU Pride, an organization that celebrates progress made by LGBTQ activists at BYU and advocates for LGBTQ students on campus. "BYU Pride has gained a lot of attention for having put on the first-ever pride march, so we need to keep the momentum by planning large-scale community events. In the past, we have planned successful events with a lack of funding. We hope to scale up our events with this grant," says Shill.
In honor of Campus Pride's 20th Anniversary, the organization has created funding for Social Justice Mini-Grants for Activism. The program offers grants of up to $600 to student activists involved in social justice work on their college campuses. This past August, Campus Pride announced the first ten recipients of the mini-grants. Find out more about our grant awardees at campuspride.org/SocialJusticeMiniGrantFunding. LGBTQ college students can apply now for the next round of student social justice grants. To learn more, visit campuspride.org/ActNow.
Former BYU President says professors should use "musket fire" against LGBTQ ideology, LDS community responds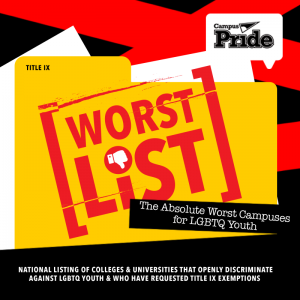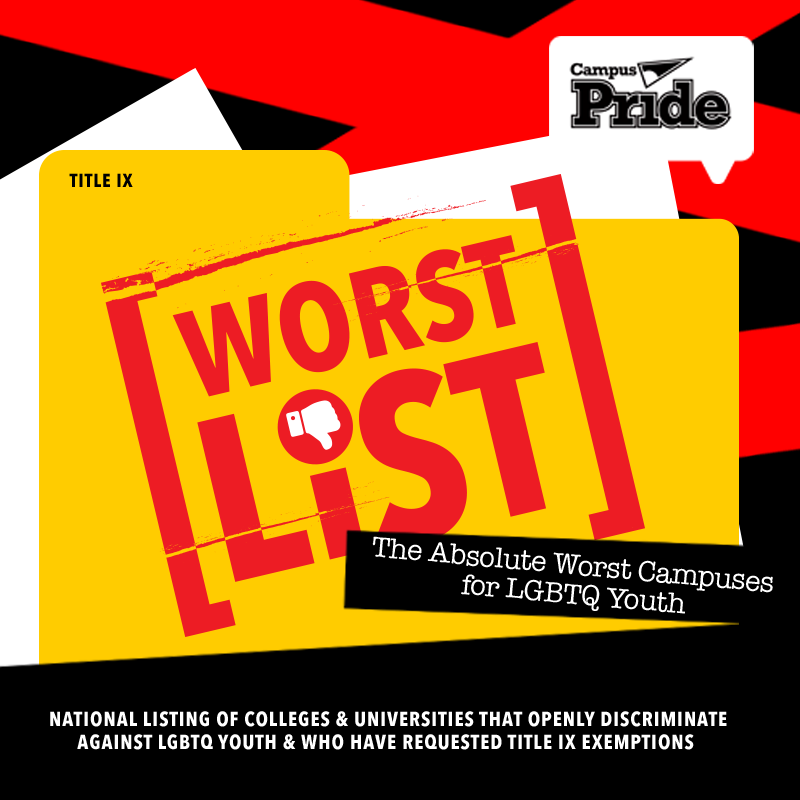 On August 23, 2021, Elder Jeffrey R. Holland, an apostle of the LDS Church and former BYU president, addressed BYU faculty at the annual University Conference. Elder Holland endorsed the anti-LGBTQ sentiments of former BYU presidents and encouraged "defenders of the faith" to use "musket fire" to uphold anti-LGBTQ church policies against "this same-sex challenge." REAP released a statement condemning Elder Holland's speech and offering support to LGBTQ students on BYU's campuses and in the LDS church.
Campus Pride has spoken out against religious exemptions that allow discriminatory practices against LGBTQ students. Campus Pride has named BYU and BYU-Idaho on the Worst List, a comprehensive list of the "absolute worst campuses for LGBTQ youth." For a complete list of colleges and universities that openly discriminate against LGBTQ students and/or have requested religious-based Title IX exemptions, check out the updated Worst List at campuspride.org/worstlist.
If you experience bias, discrimination or hate on your campus, #ReportIt at campuspride.org/reportit. We evaluate safe and inclusive campus communities using our Campus Pride Index, an "overall indicator of institutional commitment to LGBTQ-inclusive policy, program and practice" for college campuses across the country. To see how your college ranks up, visit www.campusprideindex.org. 
# # #
ABOUT CAMPUS PRIDE
Celebrating its 20th anniversary year in 2021, Campus Pride is the leading national nonprofit organization dedicated to building future leaders and creating safer, more inclusive communities for LGBTQ people and allies at colleges and universities. Founded in 2001 by nationally-recognized LGBTQ civil rights leader and campus pioneer Shane L. Windmeyer, Campus Pride offers a wide variety of programs and resources for students and prospective students, including the Campus Pride Index, HBCU Clearinghouse, Trans Policy Clearinghouse, Lambda 10, Stop the Hate and Safe Space trainings, and the annual Camp Pride leadership camp. www.campuspride.org