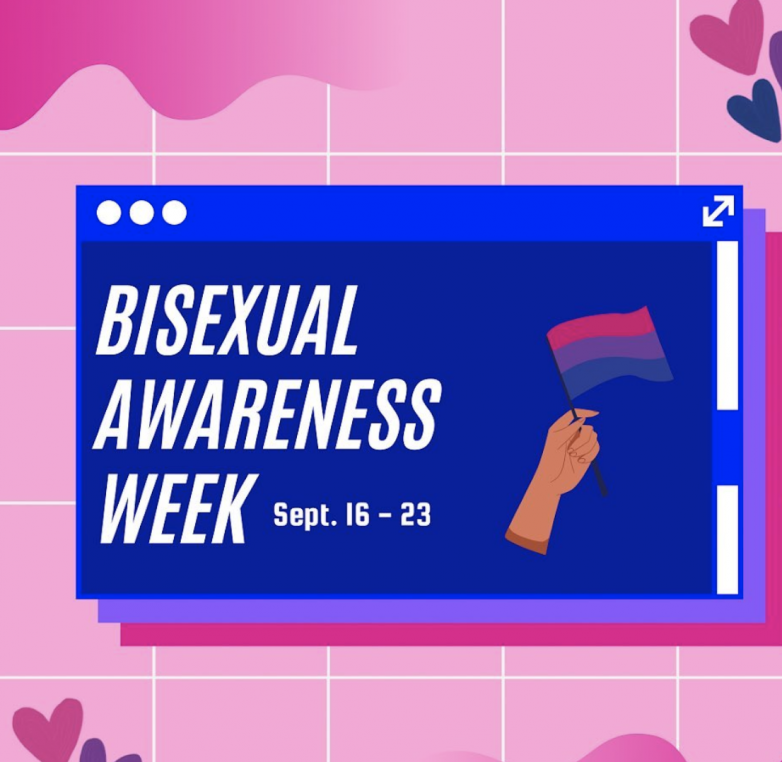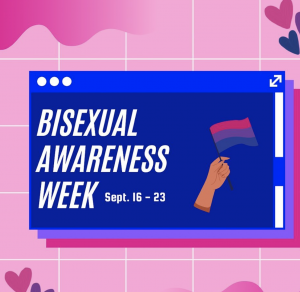 Join Campus Pride in celebrating bisexual awareness week with some resources for bisexual, pansexual, queer and all students that celebrate sexual fluidity. Sadly, multisexualities have often been questioned and delegitimized both in and outside of the LGBTQ community. Today, more members of the LGBTQ community are recognizing that sexuality and gender identity can evolve throughout their lifetime. Sexual fluidity might be more common than you think. Check out the Bi Foundation's list of famous bisexual people!
Learning about bisexuality, pansexuality, queerness and sexual fluidity
Do you have questions about sexual fluidity but don't know where to start? Learn more about bisexuality from the American Institute of Bisexuality, also known as the Bi Foundation, at www.bi.org/en. Multisexualities are not a phase or mean you're "confused," but many LGBTQ students and youth are just beginning to explore and learn more about themselves. If you're still figuring things out, we suggest the Human Rights Campaign's "Five Pieces of Advice for Coming Out as Bi, Pan, Queer, or Fluid." 
Is someone you know bi, pan or queer? Educate yourself to be a better ally, friend, partner or family member. Read more about how to support bisexual students at www.glsen.org/bi. Also, check out our guest commentary on "three things all bisexuals want you to know" at campuspride.org.
Bisexual awareness speakers and educators 
Campus Pride's Speakers Bureau is made up of a select group of LGBTQ speakers, educators, entertainers and advocates. Our speakers are specialized in a multitude of LGBTQ issues, including bisexuality awareness. Learn more about our Speakers Bureau and how to bring one of our speakers to your campus at campuspride.org/speakers. 
Robyn Ochs is an educator, speaker, award-winning activist, and editor of Getting Bi: Voices of Bisexuals Around the World and the Bi Women newsletter. Robyn's work focuses on increasing awareness and understanding of complex identities and mobilizing people to be powerful allies to one another within and across identities and social movements. Inquire about Ochs speaking on your campus at campuspride.org/robynochs/.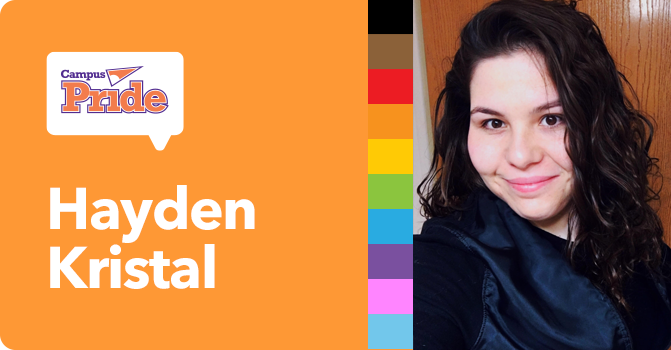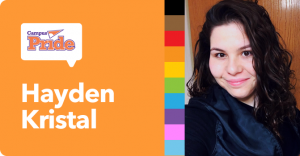 Hayden Kristal is a Deaf, bisexual, Jewish, queer activist and stand-up comedian. Living their life at the intersection of multiple marginalized identities has led Hayden to a career as a professional speaker, exploring the intersections of ability, gender, sexuality, and access –  particularly within the spheres of activism and social justice. They have brought their funny, engaging, and interactive workshops and speeches to dozens of conferences, businesses, and schools all across North America. Inquire about Kristal speaking on your campus at campuspride.org/hayden-kristal/.
# # #
ABOUT CAMPUS PRIDE
Since 2001, Campus Pride has been the leading national organization building future LGBTQ and ally leaders as well as creating safer communities at colleges and universities. The Campus Pride Index annually helps 80,000 people find LGBTQ-inclusive colleges and universities.  In addition, the organization has specifically tailored programs and resources to support LGBTQ youth and campus communities. Learn more at CampusPride.org.