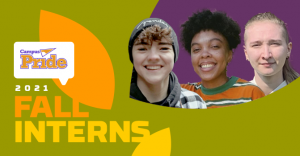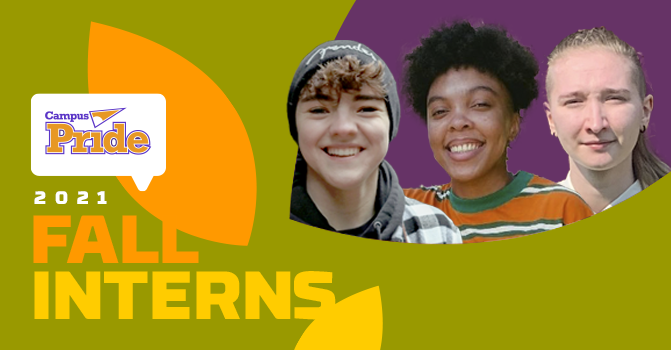 Campus Pride is able to offer many of our student programs and resources thanks to our amazing team of volunteers. Every semester, we welcome a new class of interns as a part of the Campus Pride team. We're happy to announce our Fall 2021 class of interns, as well as welcome back a number of our Summer 2021 interns as student staff. 
Our Fall 2021 interns were selected from a pool of college and university students nationwide. Our student interns are currently studying or recently received their Bachelor's degrees in majors like English, journalism, psychology and gender studies. To learn more about our Fall 2021 interns, check out their biographies below or on our website.
Be a Campus Pride intern!
Are you interested in volunteering with Campus Pride? We offer many opportunities for students and recent graduates to get involved with the largest non-profit organization for LGBTQ students and young adults. Apply to be a Spring 2021 intern for Campus Pride at campuspride.org/connect/internships. To learn about our other volunteer opportunities, read more at campuspride.org/connect/volunteer.
Laryn Anise Jackson (they/she) – Pennsylvania State University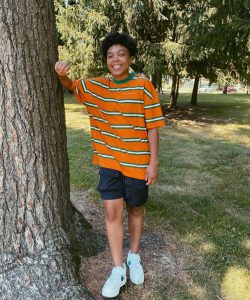 Laryn Anise Jackson recently graduated from The Pennsylvania State University with a Bachelor's degree in digital and print journalism and a minor in sociology. As a Black and queer person, they understand how difficult it is to find safe spaces, opportunities and support. During their time at Penn State, Jackson worked for the Penn State Center for Sexual and Gender Diversity and managed their communications strategy. They wrote for Penn State's student publication, The Underground, addressing issues on race, culture, LGBTQ identities and activism. Jackson also interned at Philadelphia FIGHT, an AIDS service organization. 
Michelle Lori (she/her) – Malone University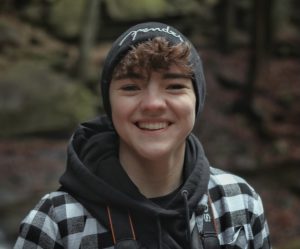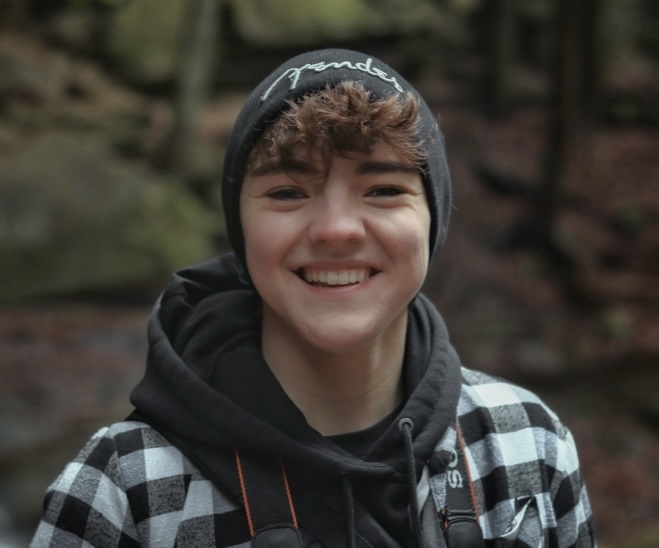 Michelle Lori is a senior at Malone University in Canton, Ohio. She is pursuing her Bachelor's in English with a minor in creative writing. After graduating, Lori plans to move to South Carolina and pursue a Master's degree in clinical mental health counseling or marine biology. Lori is the author of a YA novel, The Head and The Heart. Her book was the catalyst for her non-profit organization to end relationship abuse and dating violence, The Head and The Heart Foundation. 
Emory Ramsey (they/them) – Hanover College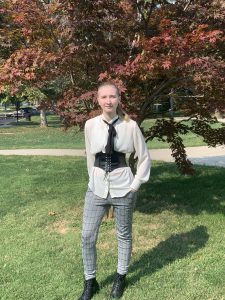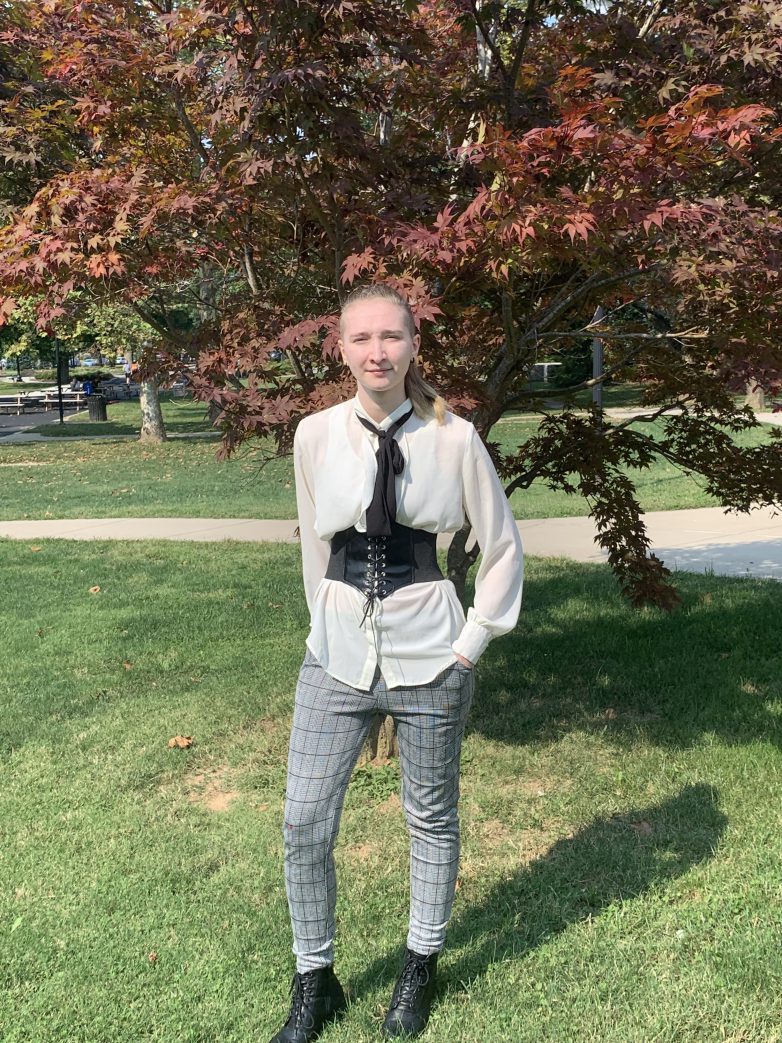 Emory Ramsey is a non-binary queer individual. Ramsey is a junior at Hanover College majoring in psychology with a minor in gender studies. Their goal is to attend graduate school for psychology and work as a therapist. They are a Benjamin Templeton advocacy and social justice scholar. Ramsey is passionate about LGBTQ rights and works with clubs and resource programs as a student senator. Ramsey is a troop leader and coordinator for the Outdoor Wilderness Leadership (OWL) program on campus. They also perform drag as Mx. Kitty and sell their art to fund their drag career. 
# # #
ABOUT CAMPUS PRIDE
Since 2001, Campus Pride has been the leading national organization building future LGBTQ and ally leaders as well as creating safer communities at colleges and universities. The Campus Pride Index annually helps 80,000 people find LGBTQ-inclusive colleges and universities.  In addition, the organization has specifically tailored programs and resources to support LGBTQ youth and campus communities. Learn more at CampusPride.org.