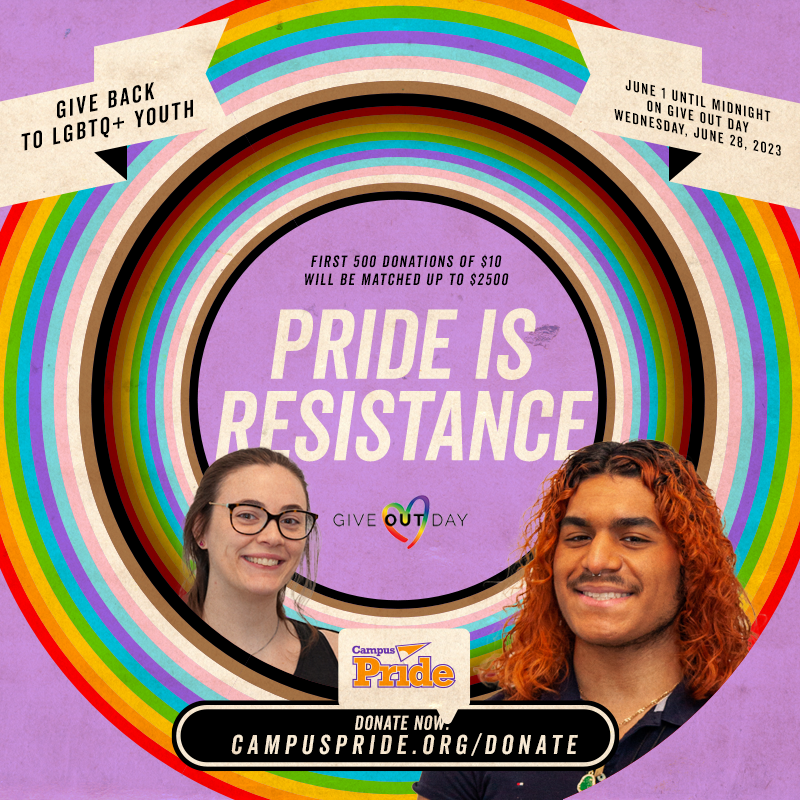 CHARLOTTE, N.C., June 20, 2023 — Campus Pride joins LGBTQ+ communities around the country in celebrating Pride month and honoring its history.
"We are often reminded that Pride began as a protest. This year, that reminder has been brought home for many of us, with the surge in anti-LGBTQ legislation and attitudes," said Campus Pride Founder, CEO and Executive Director Shane Mendez Windmeyer. "But Pride brings out our allies—especially this year—and we are moved to find our Pride events surrounded by supporters who are more vocal and committed than ever."
At Campus Pride, we're recognizing Pride by:
This month and every month, Campus Pride is committed to supporting LGBTQ+ college and university students and working with them—and our organizational partners—to build a safer, more affirming world in which we can all show our pride, year round.
# # #
ABOUT CAMPUS PRIDE
Since 2001, Campus Pride has been the leading national organization dedicated to building future LGBTQ and ally leaders and creating safer communities at colleges and universities. Learn more at CampusPride.org.