Queer History 101 is an ongoing blog series by Campus Pride to elevate the stories of LGBTQ activists and advocates who you may never have known, or never knew were LGBTQ in life. This series will explore these important LGBTQ historical figures, their life and accomplishments.  In this edition of Queer History 101, learn about homeless youth advocate Ali Forney.
_____________________________________________________________________
Ali Forney, sometimes known as Luscious, was a black gay and nonbinary youth advocate. He was a peer counselor for homeless LGBTQ youth, and his legacy lead to the creation of the Ali Forney Center for homeless LGBT youth in New York.
He was born in Charlotte, North Carolina and raised in Brooklyn, New York by his mother. At the young age of thirteen being rejected by his family due to his sexuality and gender nonfconformity. He was placed in a group home for children, and then put into the foster system. However, he did not feel safe in these spaces, and chose to leave and live on the streets. In order to survive, Ali did sex work. Ali's friends described him as someone who loved to be in the spotlight and an excellent singer.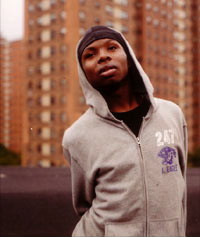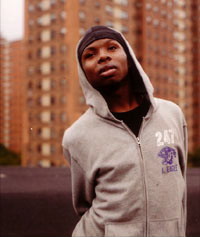 At the age of 17, Ali utilized the services of Safe Horizon, a nonprofit that provides services to survivors of abuse and violent crime, to obtain a Social Security card and medical services. This enabled him to obtain a GED. He then became a counselor, working to support other LGBTQ youth in the area. He would give out safe sex kits to homeless youth and teach the importance of safe sex practices to other youth engaged in sex work. He also traveled across the country teaching social workers about the needs of homeless transgender youth. He was also an advocate who spoke out against violence against the transgender community, and reached out to the New York Police Department to investigate, rather than ignore, the murders of trans people.
Ali's life was tragically cut short in 1997 when he was shot to death in the street. The New York Times reported that the murder was connected to his trans identity. He was the third trans person murdered in that area within 14 months. His murderer was never found, much like the countless other deaths of trans people that do not receive the time and resources they deserve during police investigations–much like the deaths Ali spent much of his life demanding justice for. He was only 22 years old.
In 2002, the Ali Forney Center, now the largest LGBTQ homeless youth center in the United States, was opened and named after Ali to honor his life. The center provides housing to homeless LGBTQ youth and counseling for youth and their families. The Center helps 1,400 youth every year and provides ten housing sites and a drop-in center that provides LGBTQ youth with the tools they need to live independently. The founder of the Ali Forney Center, Carl Siciliano, has been recognized by President Obama for his work with the Ali Forney Center.
Ali's story is tragic, but a narrative many LGBTQ youth endure. According to the Williams Institute, 40 percent of homeless youth served by agencies are LGBTQ. LGBTQ youth are more likely to be kicked out of their homes due to their sexual orientation and/or gender identity, which adds the strain of minority stress to youth in addition to the stress brought on by homelessness. Many shelters discriminate against LGBTQ clients, or demand that they be placed in a gendered shelter that does not align with a person's identity.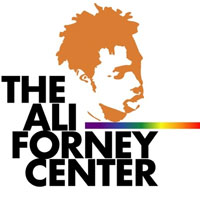 Lack of federal protections for LGBTQ employees also contributes to the high percentage of homeless LGBTQ work. Many LGBTQ people, particularly transgender women and transfeminine nonbinary people, feel that sex work is their only option for earning money to survive. This often leads to sexually transmitted diseases, imprisonment and murder.
There are many LGBTQ youth who have experienced homelessness who attend colleges and universities across the country, and they need support in order to be successful. Campus LGBTQ activists can advocate for policies that will help students with these experiences. What are your campus' policies regarding living in residence hall over extended breaks? Does your campus provide information to students who may need FAFSA dependency override in order to afford their time at school? Does oncampus healthcare understand the physical and emotional needs of LGBTQ youth who have experienced sex work? These are necessary questions homeless LGBTQ youth have when considering seeking a college education, and one LGBTQ students and allies must consider.
You can celebrate the life and legacy of Ali Forney by advocating for these issues on your campus, or utilizing your campus networks by holding educational workshops on youth homelessness or creating a fundraising event for a LGBTQ homelessness center like the Ali Forney Center.
Campus Pride freelance writer Allison Marie Turner, an alumnus of the University of North Carolina at Chapel Hill, contributed to this article. Follow her on Twitter @amturner1993.
Campus Pride is the leading national educational organization for LGBTQ and ally college students and campus groups building future leaders and safer, more LGBTQ-friendly colleges and universities. The organization provides resources and services to thousands of college students and nearly 1400 campuses annually. Learn more online at CampusPride.org.