Campus Pride hosts Google+ Hangout LIVE on Tuesday, September 23 at 2pm EST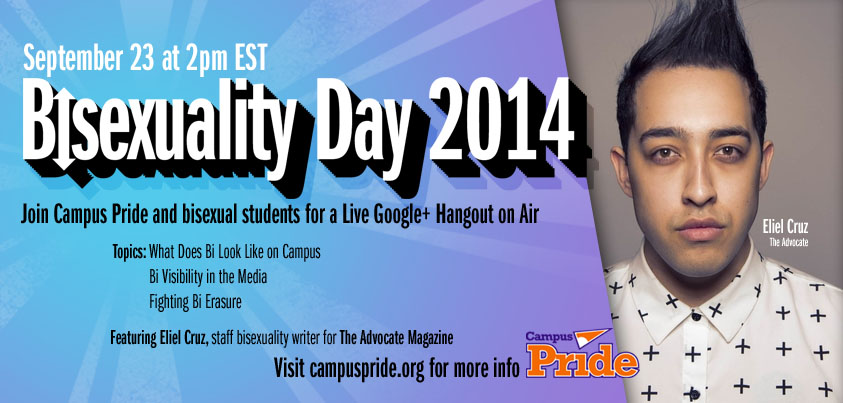 Join Campus Pride and bisexual students for a LIVE Google+ Hangout on Air
September 23 at 2:00pm EST
Topics:
What Bi Looks Like on Campus
Bi Visibility in the Media
Fighting Bi Erasure
Featuring Eliel Cruz, staff bisexuality writer for The Advocate Magazine
Click for more info.
Follow the link below for the LIVE video on Sept. 23 at 2pm EST: 
Campus Pride is the leading national educational organization for LGBTQ and ally college students and campus groups building future leaders and safer, more LGBTQ-friendly colleges and universities. The organization provides resources and services to thousands of college students and nearly 1400 campuses annually. Learn more online at CampusPride.org.