John Casey is a PR professional and an adjunct professor at Wagner College in New York City, and a frequent columnist for The Advocate.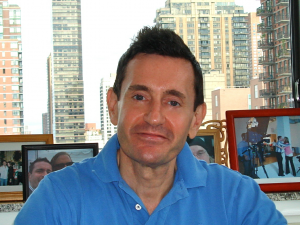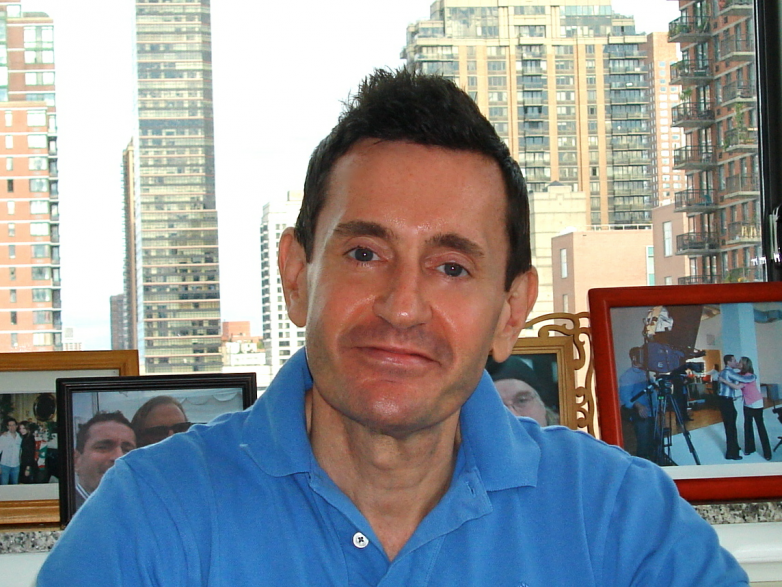 John Casey is the Lead National Columnist for The Advocate, the largest LGBTQ site in the United States. John's column, the most popular on the site, covers social, political and cultural issues that affect the LGBTQ community as well as current events. 
In many of his columns, John incorporates some of the leading voices with the LGBTQ community, including New York Times columnist Frank Bruni, actors and advocates Neil Patrick Harris and David Burtka, drag star and NYC City Council candidate Marti Gold, U.S. Representatives Sean Patrick Maloney and Peter Cicilline, Senator Tammy Baldwin, Ambassador Rufus Gifford, NFL star Ryan O'Callaghan, ABC Foreign Correspondent James Longman among others.
In addition, John is an Adjunct Professor teaching Digital Media Transformation, Digital Marketing and Media and Psychology. And, he is authoring a book about LGBTQ celebrities over 50.
During his 30 years as a public relations executive, John's work has led him from Capitol Hill, to Hollywood and to working for four of the nation's largest retailers. 
Previously, he led a global team of 60 with the United Nations Foundation on behalf of the Nobel Prize winning UN IPCC on a climate change campaign, and, for UN Special Envoy Michael R. Bloomberg. The climate team he led received over two dozen awards national and international awards, making it the most honored climate change campaign in industry history. John was named a finalist/honorable mention for PR News "Team Leader of the Year."

Prior to his award-winning work on climate change, he was a PR/media relations director with Toys "R" Us, Sears, Kmart and Macy's, and founder of freshfluff, a Manhattan based PR/social media agency. He has a unique and diverse background, successfully leading PR/social media campaigns in entertainment, fashion, technology, consumer and retail, toys, books, films and television programs, public affairs, and corporate social responsibility.
John is a former executive with international agencies Publicis Sapient, Havas, Porter-Novelli and Ruder-Finn in New York, and served as a Press Secretary for a Pennsylvania Congressman on Capitol Hill for six years.
John is also a contributing columnist writing articles for New York Post, New York Daily News, Pittsburgh Magazine, and IndieWire among others. He is the co-author of the critically acclaimed children's iPad book "The House that Went on Strike." And, he was a producer on several films including "Qaddafi's Female Bodyguards," "Love Simple" and "Asylum Seekers" 
John is available to speak to these issues via Zoom, Skype, WebEx, Google Chat or any other online venue.
Speaker Keynotes
The Intersection of Current Events and LGBTQ
As an PR/media relations executive who hires talent, and as an adjunct professor at a New York City college, one of the most overlooked necessities for young people entering the working world is the ability to understand and converse about current events. Most students only learn limited news from their social feeds. Most employers, as well as supervisors not only appreciate, but sometime require their candidates or employees to be well-versed on cultural, societal and current event topics. 
As someone who has worked in the media for 30 years, and through the POV of my column on The Advocate, this presentation aims to connect today's news and topics to LGBTQ life, giving the students a perspective and reason that enhances their desire to read about and better understand what's going on in the world around them.
Climate Change & HIV: A Shared History
The battle to save the planet, and the battle to fight HIV/AIDS have many shared dates and moments of importance from the discovery of AIDS and the ozone layer in 1985, to the first treatments for AIDS and the first diagnostic tool for the Earth in 1990, the legalization of gay marriage and a global climate change treaty in 2015, and setbacks with the withdrawal of the U.S. from the climate treaty to the roll-back of Obama era protections for the LGBTQ community in 2017.
Aging & LGBTQ: Why Students Should Care
As the author of the forthcoming book profiling noteworthy LGBTQ people over 50, and the groundbreaking column with the New York Times columnist Frank Bruni, about gay men and aging, the LGBTQ community has been obsessed for generations with youth and beauty. But what older LGBTQ people understand better than anyone is how a gay, lesbian, bi or trans person can navigate, thrive and survive in a world, that for centuries, has existed for straight people. There are countless lessons to be learned from the stories and experiences of elder LGBTQ that are vital for students to hear and appreciate.
Coronavirus & AIDS: The Emotional and Political Overlaps
The coronavirus, like the AIDS virus, is likely to remain with us for a long period of time. There are eerie similarities between the two pandemics, including government response, lack of personnel, drugs and equipment to treat the sick, quarantine and isolation, discrimination, unbalanced response by local and state governments, and the rise of bell curves. Further, coronavirus will not be a short-lived pandemic, like HIV; rather, it will continue to spread and infect societies for years to come, until a treatment option is developed that is as effective as cocktail regiments for HIV.