"It's still religious discrimination, on the field, in schools, at the capital."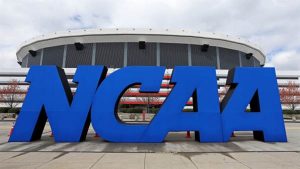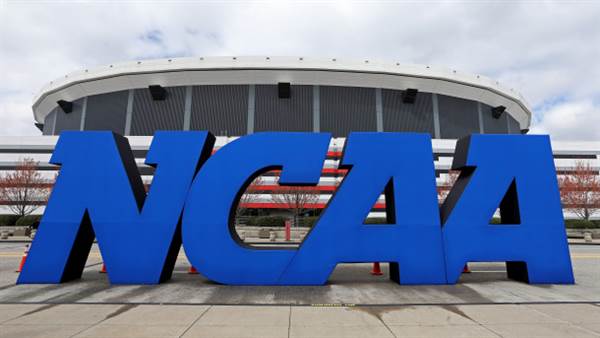 Charlotte, NC and Dallas, TX, March 31, 2017 – Two groups that serve lesbian, gay, bisexual, transgender, queer and intersex (LGBTQI) youth, Campus Pride and Soulforce, have reinvigorated the Give Back IX campaign this spring to call on the NCAA to stand strong in the face of religious discrimination.
At least 30 members schools of the NCAA have applied for Title IX exemptions for a range of gender justice issues, like being pregnant or transgender. These waivers grant the schools the legal freedom to discipline, expel, or fire people who break the religiously motivated rules.
That reality intersects harshly with the NCAA's recent and prominent role in statewide legal debates on LGBTQI issues.
Most of the news coverage in the last days on the "repeal compromise" on HB2 in North Carolina which, among other things, restricted trans people from using restrooms that match their gender identities, has highlighted the power that the NCAA wields when it bestows or removes a championship game from a state.
"We appreciate that the NCAA is using its political weight to support our community when it it decides who has the privilege of hosting championships. What would be even better is if the NCAA divested from their member schools that taught our country this 'religious imposition' trick that legalizes bigotry in the first place," says Soulforce Director Haven Herrin from Dallas where the organization is preparing for its next Give Back IX action at the women's basketball championship.
Simultaneously, Campus Pride launched on their website today a click-to-send letter for individuals to show their support by sending the NCAA president a message along with a list of "Do's and Don'ts" for the NCAA on how to apply its own principles of fairness and inclusion throughout its organization. Learn more at CampusPride.org/TellNCAA
Shane Windmeyer, Executive Director of Campus Pride which is based in Charlotte, NC, notes: "This piece of political theater they are calling a 'repeal' in North Carolina on HB2 only serves to further single out trans people for discrimination. We need every institution with influence, like the NCAA, to be an ally by telling North Carolina and every other state considering these violent and regressive laws that there will be a cost for bigotry."
In addition to the letter to NCAA President Mark Emmert, the public is welcome to join upcoming Give Back IX actions at games in Dallas and Claremont, CA. Those actions include t-shirts, banners, pennants for fans, and tailgating.
The group will be showing up for the women's basketball Final Four championship at the American Airlines Center this weekend with a message that affirms the contributions of LGBTQI athletes and the need for the NCAA's solidarity.
For questions regarding the sign-on statement, contact Alison Horgan at Campus Pride at ally@campuspride.org.
For questions regarding direct actions at NCAA events, contact Haven Herrin at Soulforce at  media@soulforce.org.
About Campus Pride
Campus Pride is the leading national educational organization for LGBTQ and ally college students and campus groups building future leaders and safer, more LGBTQ-friendly colleges and universities. The organization provides resources and services to thousands of college students and nearly 1400 campuses annually. Learn more online at campuspride.org.
About Soulforce
Soulforce's purpose is freedom for lesbian, gay, bisexual and transgender people from religious and political oppression through the practice of relentless nonviolent resistance. For more information, go to Soulforce.org.