2021 Wolfe Video + Campus Pride LGBTQ Movie Guide
LGBTQ+ people are affirmed and validated when their lives are represented in media and on-screen. Discover some of the LGBTQ+ films that have helped shape the landscape and educate those within and outside the community.


Campus Pride Special 25% Off Discount 
Watch all of these films and more on WolfeOnDemand.com.
Receive 25% off the download or rental price through the end of 2021!
*To use a promo code on WolfeOnDemand:
Visit the film's page
Click on the type of purchase you want (Rental or Download).
Log In OR create a New Account if you do not have one already.
Click the "Apply Promo Code" button under the payment option and enter "CP2021"
DVDs are also available for all of these films at WolfeVideo.com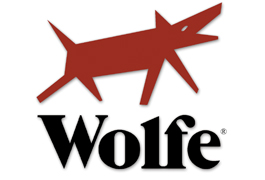 DIRECTIONS:
Access the films now available on KanopyStreaming.com.
Visit the film's page
Click on the green "Check now" button to see if your college or university has a Kanopy account
Sign in using your Student ID