LGBTQ+ people are affirmed and validated when their lives are represented in media and on-screen. Discover some of the LGBTQ+ films that have helped shape the landscape and educate those within and outside the community.


Campus Pride Special 25% Off Discount 
Watch all of these films and more on WolfeOnDemand.com.
Receive 25% off the download or rental price through the end of 2021!  
*To use a promo code on WolfeOnDemand:
Visit the film's page

Click on the type of purchase you want (Rental or Download).

Log In OR create a New Account if you do not have one already.

Click the "Apply Promo Code" button under the payment option and enter "CP2021"
DVDs are also available for all of these films at WolfeVideo.com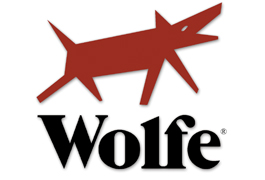 DIRECTIONS:
Access the films now available on KanopyStreaming.com.
Visit the film's page

Click on the green "Check now" button to see if your college or university has a Kanopy account

Sign in using your Student ID


Films featuring Lesbian/Queer Women characters:
The World To Come (2021) In this powerful 19th century romance set in the American Northeast, Abigail (Katherine Waterston

), a farmer's wife, and her new neighbor Tallie (

Vanessa Kirby

) find themselves irrevocably drawn to each other. A grieving Abigail tends to her withdrawn husband Dyer (

Casey Affleck

) as free spirit Tallie bristles at the jealous control of her husband Finney (

Christopher Abbott

). Together, their intimacy begins to fill a void in each other's lives they never knew existed.
Margarita With A Straw (2014) Featuring a remarkable and critically acclaimed lead performance from international actress and Bollywood star Kalki Koechlin

. Indian writer/director Shonali Bose beautifully portrays the story of a luminous Indian teenager with cerebral palsy who leaves her homeland to study in New York, falls in love with a young blind woman, and begins a remarkable journey to self-discovery and independence.
Mosquita y Mari (2012) When straight A student Yolanda. aka Mosquita, decides to help struggling tough girl Mari with her homework, an intense attraction evolves between the two. As their friendship grows, a yearning to explore their strange yet beautiful connection surfaces. They become lost in their private world of unspoken affection, lingering gazes, and heart-felt confessions of uncertain futures.
The Journey (2004) Beautiful young Kiran falls in love with her lifelong best friend, the effervescent Delilah. But in their idyllic Indian village, tradition still dictates that a girl marry a boy chosen by her family. With longing in her heart, Kiran refrains from expressing her love. However, one day her neighbor Rajan comes to Kiran and asks her to help him compose love letters to Delilah. Thinking this will serve as an outlet for her feelings Kiran agrees, and writes passionate, poetic love letters to Delilah in Rajan's name. Delilah, however, suspects that Rajan might not be the author, and soon discovers her friend's secret. Kiran fears that this will end their friendship, but Delilah thrills her by confessing similar feelings. They somewhat recklessly begin a lesbian relationship, and their deep emotion soon becomes obvious to their families. As the whispering begins in town, Delilah's mother confronts her and demands that the relationship end. Worse, to save her reputation, she quickly arranges a marriage for her daughter. Kiran is devastated and tries to convince Delilah to run away with her. When she realizes that Delilah isn't going to defy her mother, Kiran is literally driven to a precipice where she must decide her fate.
Good Kisser (2020) From award-winning writer/director Wendy Jo Carlton, (

Easy Abby, Jamie and Jessie are Not Together

), comes this fresh, romantic ride, brimming with mind games and erotic tension. Kate and Jenna want to spice up their relationship by opening it up to a third and plan a date with the enchanting Mia. Jenna becomes enthralled with Mia's sexual confidence and charm, and as they spend the evening dancing, drinking tequila, and sharing secrets, the women become entangled physically and emotionally. But what was intended as a night of fun soon exposes the cracks in Kate and Jenna's relationship. Careful what you wish for.
Jules of Light and Dark (2020) In present-day Texas, Maya and her on again, off again girlfriend Jules total their car after a night of backwoods raving and teen mischief. They're rescued from the wreckage by Freddy (Robert Longstreet), a divorced oil worker whose stoic facade crumbles as he comes to see himself, and his repressed desires, in Maya. As Jules recovers, Maya and Freddy develop a rapport that dulls the debilitating silence of their small-town lives. Together, they subtly encourage one another to chase after what they want the most (or at least figure out what that might be). Defined by earnest, full performances and a blue palette, Daniel Laabs' first feature solidly articulates the universality of queer loneliness and uncertainty across genders and generations.
More Beautiful For Having Been Broken (2020) Nicole Conn, director and writer of classic romances including

A Perfect Ending, Elena Undone

and

Claire of the

Moon presents her most personal new film. McKenzie, a broken FBI agent who's been suspended from her job and is struggling with the loss of her mother, travels to Lake Mervielle, the small mountain town she used to visit as a child. Upon arrival, she is befriended by Freddie, a young boy with special needs who possesses the extraordinary gift of healing others through his unbroken spirit and unique outlook on life. Though McKenzie is hurting, she begins to see through Freddie's eyes as the puzzle pieces fall into place when she meets Samantha, Freddie's mother. McKenzie and Samantha develop an unexpected relationship that turns fiercely passionate and intimate.

Also starring

Bruce Davison

(Academy Award Nominee-

Longtime Companion

),

French Stewart

(

3rd Rock From The Sun

) and

Brooke Elliott

(

Drop Dead Diva

).
The Girl King (2015) This lush English-language period drama recounts the life of Sweden's Queen Kristina (Malin Buska

), an enigmatic, flamboyant, and unpredictable woman centuries ahead of her time. She ascended the throne at age six, was raised as a prince, and strived to bring peace and education to her country—while pursuing an illicit romance with her female royal attendant (

Sarah Gadon

). 


Films featuring Transgender characters:
Adam (2019) Awkward, self-conscious Adam Freeman has just finished his junior year of high school in 2006. When his cool older sister Casey (Margaret Qualley

) suggests he visit her in New York for the Summer, Adam has visions of meeting a girl and finally gaining some actual life experience. The fantasy doesn't materialize exactly as expected. Casey has enthusiastically embraced life amidst Brooklyn's young LGBTQ community and invites Adam to tag along with her to queer bars, marriage equality rallies and other happenings. When Adam falls at first sight for Gillian, a smart, beautiful young woman in this new crowd, she mistakenly assumes he is trans. Flummoxed and enamored, he haplessly goes along with her assumption, resulting in an increasingly complex comedy – and tragedy – of errors he's ill-equipped to navigate.
Boy Meets Girl (2015) A poignant, sexy, romantic coming of age comedy about three twenty-year-olds living in Kentucky. Robby and his best friend since childhood, Ricky, a gorgeous transgender girl, have never dated. Lamenting the lack of eligible bachelors, Ricky considers dating a girl. In walks Francesca, a beautiful young debutante waiting for her Marine fiancé to return from the war. Ricky and Francesca strike up a friendship, and maybe a little more, which forces Robby to face his true feelings for Ricky.
Lady Valor: The Kristin Beck Story (2014) Former U.S. Navy SEAL Christopher Beck embarks on a new mission as Kristin Beck. In 2013, a year and a half after retirement, Kristin came out publicly first on LinkedIn and on CNN's Anderson Cooper 360 soon thereafter. Many friends, colleagues and family were taken by surprise. Her journey for the American ideals that she protected has a whole new meaning as she lives her life as a transgender woman.
Just Charlie (2017) Young soccer star Charlie has the world at his feet. With a top club desperate to sign him, his future is seemingly mapped out. But the teenager sees only a nightmare. Trapped in the body of a boy, Charlie is torn between wanting to live up to her father's expectations and shedding this ill-fitting skin. Charlie's next move will tear the family apart and threaten everything they hold dear.


Films featuring Gay/Queer Men characters:
The Obituary of Tunde Johnson (2021) A wealthy, Nigerian-American teenager is pulled over by police, shot to death, and immediately awakens, trapped in a terrifying time loop that forces him to confront difficult truths about his life and himself. Tackling the social issues of racism, police brutality, LGBTQ+ acceptance, mental health and addiction, 

The Obituary of Tunde Johnson 

confronts these seminal issues, all too prevalent in American society.
Breaking Fast (2021) Set against the twinkling lights of West Hollywood,

Breaking Fast

is a romantic comedy that follows Mo (

Haaz Sleiman

), a practicing Muslim still reeling from heartbreak. When an All-American guy named Kal offers to join him in his nightly Iftars – the traditional meal eaten by Muslims during Ramadan – meal after meal, the two start to discover they have more in common than meets the eye.
Behind The Curtain: Todrick Hall (2017)

Todrick Hall launches his most ambitious project yet: the full-scale original musical, Straight Outta Oz. From a small town in Texas to big-time show business, comes an inspiring documentary of grit, perseverance and the redemptive power of art. With limited time and budget the odds are against him, but Todrick's passion and his team of talented performers overcome all obstacles to bring this story to the world. From award-winning director, Katherine Fairfax Wright.
Naz & Maalik (2015) In this riveting dramatic tale, gay teens Naz and Maalik are friends, classmates, business partners and lovers. As the two closeted Muslim teens go about their regular daily routine on a Friday afternoon in Brooklyn they arouse the suspicions of an undercover FBI agent who begins to track them. This complex tale of race, religion and sexuality features a pair of tremendous performances from Kerwin Johnson Jr. as Naz and Curtiss Cook Jr. as Maalik.
The Circle (2014) A gorgeous dramatization of gay lovers Ernst and Robi who meet in Zurich in 1958 against the backdrop of "The Circle" (the pioneering gay organization and internationally renowned underground club), this award-winning drama also showcases the true story of Ernst and Robi, featuring interviews with the men (now in their 80s) along with stunning archival images and fascinating research into this incredible era in gay history. 
An Almost Ordinary Summer (2020) Two very different families spend their holidays in the same house at the seaside: the aristocratic Castelvecchios, open-minded, eccentric, but quite selfish, and the working-class Petagnas, very tight-knit, and united around solid conservative values. What brought such distant worlds together? Only Tony and Carlo, the two middle-aged heads of the families, know! The unexpected announcement of their engagement will disrupt an apparently ordinary summer and turn the lives of everyone around them upside down.
Just Friends (2018) Joris is trying to come to terms with his broken family relationships on the 10th anniversary of his father's death when he meets the free-spirited, Yad. Also dealing with family issues, Yad has returned home to The Netherlands after living on his own. Joris and Yad spark an instant connection and decide they want to be more than "just friends," but fear their families could threaten their relationship. This ultra-sexy romantic comedy goes beyond the usual young gay love story, marking

Just Friends

as a truly modern tale of queer love.
White Frog (2012) This deeply moving family drama tells the tale of Nick (

Twilight

's 

Booboo Stewart

), a young teen with Asperger's syndrome. When his big brother Chaz (

Glee

's 

Harry Shum Jr.

) passes away in a tragic accident, Chaz's friends comfort young Nick as he gradually discovers the truth — Chaz was gay, but afraid to come out to their very traditional Chinese American parents (

BD Wong

 and 

Joan Chen

).