This month Campus Pride Board of Directors elected Lina Mamut to lead the Board of Directors over the next two years.   Lina has served on the Board since 2020 and will be the first nonbinary person to lead the organization as chairperson of the Board of Directors.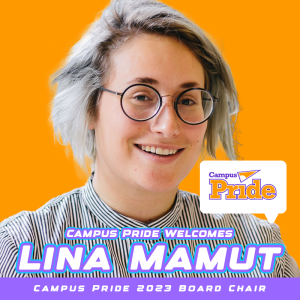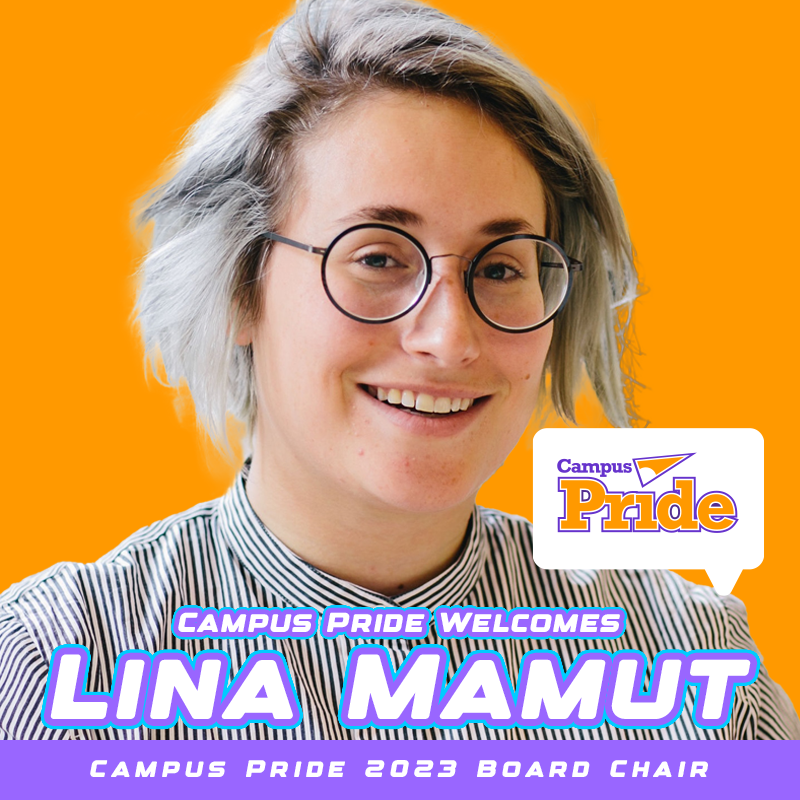 Lina Mamut (they/them pronouns) is a nonbinary digital product management professional, with over ten years of experience guiding companies to digital success. They graduated Wesleyan University in 2013 with a degree in Neuroscience and Philosophy. They are extremely passionate about Diversity, Equity, Inclusion and Justice for the oppressed, and finding equitable and authentic ways for all folks to lead their best lives. They are on the Community Engagement Committee within the Pride Plus Business Resource Group at their current employer, Shipt. They also run The Chametz, a radical fine dining restaurant coop. They live in the Western Woods of Maine and enjoy snowboarding, hiking and camping with their partner and their two dogs, Goober and Potato.
"Lina brings new vitality and perspective to the Board of Directors as the incoming chairperson.  For two decades, Campus Pride has had tremendous volunteer leadership from our day-to-day programs and resources – all the way to the volunteer leadership of our Board of Directors," said Shane Mendez Windmeyer, Founder & CEO of Campus Pride. "I am excited to have Lina bring their time, talents and expertise to the chair position and look forward to their leadership to support our success fulfilling our mission to build future leaders and create safer, more inclusive communities."
Learn more about the Campus Pride Board of Directors and consider applying to be considered for a volunteer position or on the Board of Directors.