CHARLOTTE, N.C. – Campus Pride, the leading national organization for student leaders and campus groups working to create safer college environments for LGBTQ students will host BLgT Tour USA, a national campaign that promotes LGBTQ rights by inviting local chefs to create the classic BLT sandwich with a special twist and donate the proceeds to their local LGBTQ centers and organizations. The sponsoring restaurant will be Dish in Plaza Midwood, and patrons can purchase the sandwich with a portion of the proceeds to benefit Campus Pride until September.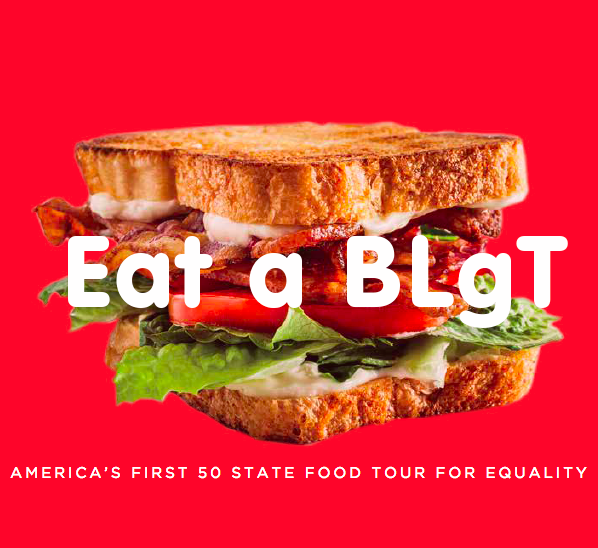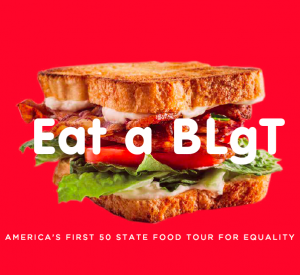 BLgT USA will be visiting the Queen City on Thursday, July 16, at Dish, a restaurant located at 1220 Thomas Avenue in Plaza Midwood that boasts "southern comfort." The restaurant is owned and operated by Penny Craver and Maggie McGee-Stubs.
The event coincides with Campus Pride's Day of Action for Trans Justice in Trade and Tryon Park, an event to be held by Camp Pride, is the nation's premier Leadership Academy for undergraduate lesbian, gay, bisexual, transgender, queer and/or questioning and ally students. The day's events are in light of Charlotte's failed nondiscrimination ordinance that would have added sexual orientation and gender identity to protected categories.
"We are so excited to host BLgT USA during our Day of Action for Trans Justice," said Shane Windmeyer, executive director of Campus Pride. "The Charlotte community continues to face challenges around LGBTQ issues, particularly for the trans community. The BLgT tour is our opportunity to come together, bring visibility to our work and celebrate our progress as a community to improve LGBTQ lives."
BLgT USA is a campaign launched by GET//OUT, a startup social enterprise creating fresh and fun ways to support LGBT equality. The campaign kicked off on Memorial Day weekend, and is set to partner with LGBT community centers, LGBT organizations and local restaurants and chefs in all 50 states during the summer.
Campus Pride is the leading national educational organization for LGBTQ and ally college students and campus groups building future leaders and safer, more LGBTQ-friendly colleges and universities. The organization provides resources and services to thousands of college students and nearly 1400 campuses annually. Learn more online at www.CampusPride.org.
GET//OUT is a social enterprise creating fun ways to support equality through content, events, and products. BLgT USA is the first 50 State Food Tour for Equality, getting people out for LGBT rights by eating a twist on the BLT sandwich.
Allison Marie Turner is an alumnus of the University of North Carolina at Chapel Hill, where she studied journalism and mass communication and women's and gender studies. She is a 2015 Summer Fellow for Campus Pride. Follow her on Twitter @amturner1993.