Are you looking for a way to get involved in your community with low commitment right from your home? Well… look no further! 
Join our Pep Squad and become a Campus Pride Ambassador! Campus Pride is looking for dynamic volunteers to serve as ambassadors (aka the Pep Squad). As a volunteer, you would work remotely from your home for a minimum of 10 hours a month. As an Ambassador, your primary role is to be visible in your community by sharing and promoting Campus Pride, our work, programs, and resources.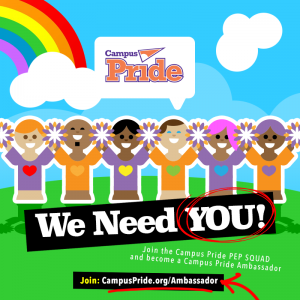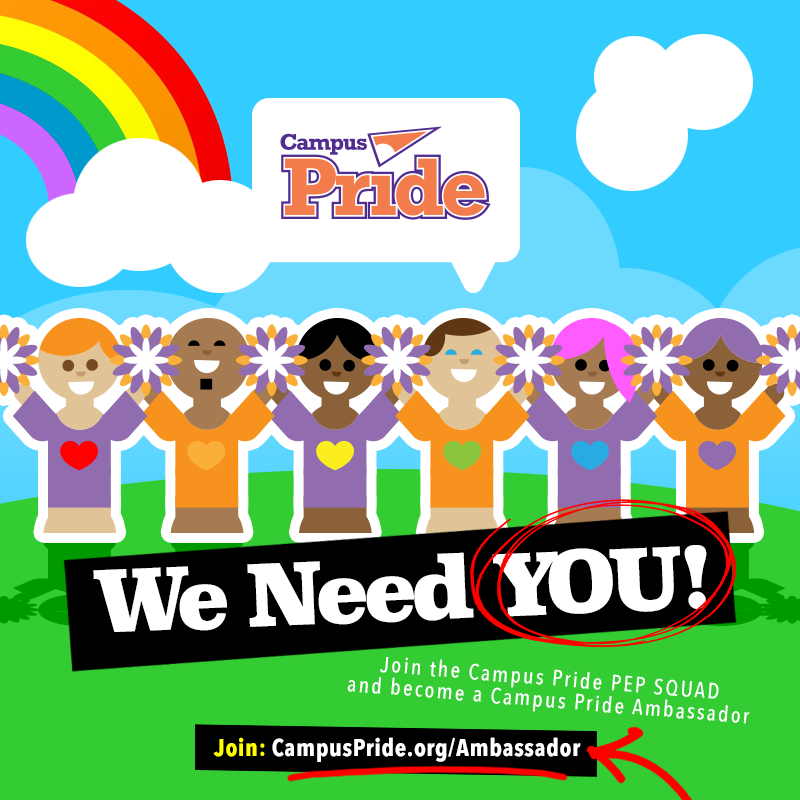 What does the Pep Squad do?
Talk about Campus Pride on your campus and attend local events
Support Campus Pride with fundraising outreach efforts
Share and promote campaigns on social media
Host live chats on Instagram & other social media efforts
Lend talents and expertise to grassroots projects and web resources
Write for our blog or vlog
Interested? Apply online here!
If you have any questions, feel free to reach out to us at info@campuspride.org
We look forward to hearing from you!