On Friday, April 24th, 2020, Campus Pride will be honoring the 25th anniversary of the Day of Silence!
Day of Silence is a national, student-led demonstration where LGBTQ+ students and allies all around the world take a vow of silence to protest the harmful effects of harassment, bullying, and discrimination of LGBTQ+ people in schools and on college campuses.
Every year, students honor this day by going through the school day without speaking, then ending the day with Breaking the Silence rallies and events. The purpose of the Breaking the Silence rallies is to share their personal experiences and to bring attention to ways their schools and communities can be more inclusive of LGBTQ+ people.
Due to the COVID-19 pandemic, students will likely not be at school for the Day of Silence. How can we still honor the Day of Silence at home? Luckily, Campus Pride has some tips for you!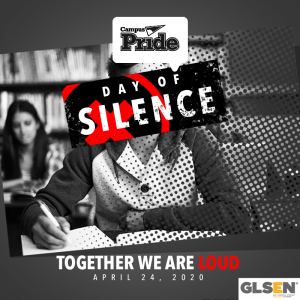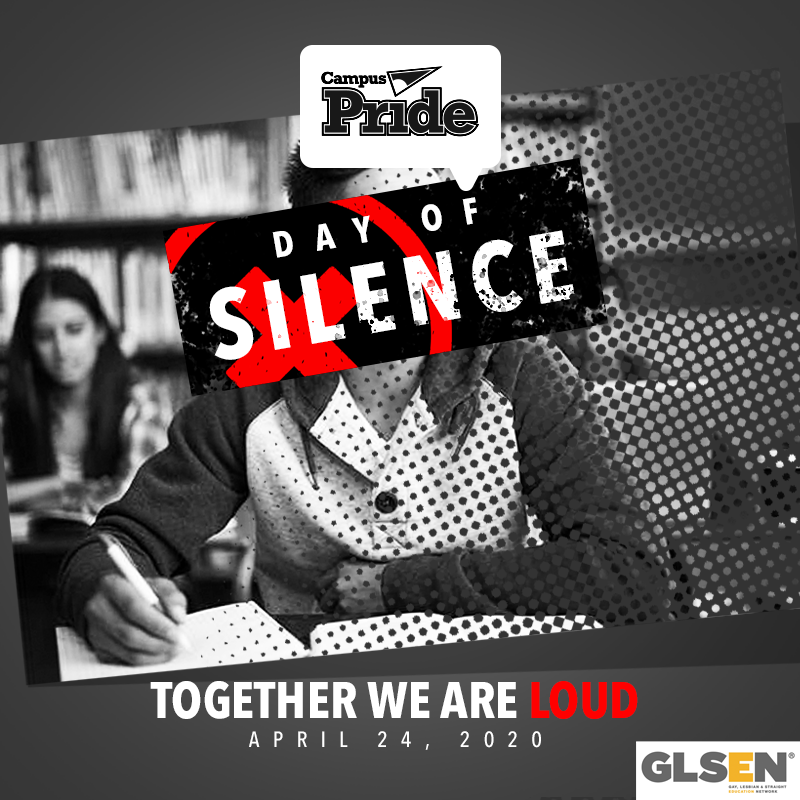 Social Media! Let your followers know that you recognize and honor the Day of Silence and tell them why it is important.
Encourage your professors to make a virtual announcement to all of their students to recognize the Day of Silence.
If you live with other people, let them know that you will be honoring the Day of Silence by not talking for a certain period of time- encourage them to do it as well! At the end of the day, you could all come together and share your personal thoughts and experiences.
At the end of your Day of Silence, video chat some friends to "break the silence" and share your personal thoughts and feelings.
Register for the GLSEN Day of Silence! They will be doing virtual rallies and other awesome events!
Support your local LGBTQ+ organizations by virtually volunteering or donating! You can support Campus Pride by donating here!
Tag @CampusPride on social media if you decide to try any of these tips! We look forward to seeing how YOU honor the Day of Silence to support LGBTQ+ youth!