Campus Pride teams up to spotlight the lives of queer youth with new 15 card "Speaking OUT" youth series as part of the continued partnership with ​Teazled, LLC, a pioneer in the manufacturing of greeting cards by and for the LGBTQ Community.
This year to celebrate LGBTQ youth both Campus Pride and Teazled joined forces to continue ​​support ​Speaking OUT: Queer Youth in Focus.  The project​ is a photographic essay that explores a wide spectrum of experiences told from the perspective of a diverse group of young people, ages fourteen to twenty-four, identifying as queer (i.e., lesbian, gay, bisexual, transgender, or questioning).  With more than sixty-five portraits photographed by Rachelle Lee Smith over a period of ten years, Speaking OUT provides rare insight into the passions, confusions, prejudices, joys, and sorrows felt by queer youth.
​
"Campus Pride is proud of this partnership and its continued growth with Teazled.  The faces and stories of queer youth are vital to understanding and celebrating their lives and milestones. This card series will give that opportunity thanks to the talents of queer photographer Rachelle Lee Smith and her life passion," said Shane Windmeyer, Executive Director of Campus Pride.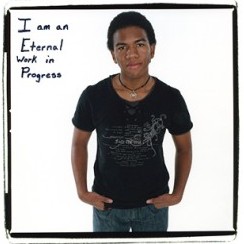 Teazled will produce fifteen cards featuring ​ queer youth from the larger series​ in hopes of raising funds for Rachelle Lee Smith's paperback book while also supporting Campus Pride. A portion of each greeting card sale will go towards ​the book​ and the efforts of Campus Pride serving LGBTQ youth across the country. ​
Buy now online
.
"We didn't want to alter the images as they were perfect in every way – Simple yet profound. Let's let the youth speak for themselves," explains Dina "Dom" Poist-Proto, CFO of Teazled.
These greeting cards will be available on Teazled.com and on Amazon for purchase.  BUY NOW online at ​Teazled
Campus Pride is the leading national educational organization for LGBTQ and ally college students and campus groups building future leaders and safer, more LGBTQ-friendly colleges and universities. The organization provides resources and services to thousands of college students and nearly 1400 campuses annually. Learn more online at CampusPride.org.
Teazled is not just greeting cards; it is a poignant way to share the stories of the LGBT community with their families. Their signature line of "Coming Out" and "Support" cards are fashioned in a way to give words to conflict and create resolution to the unique struggles of LGBT people and the families that care for them.The Teazled dream started in 2004 when owners, Dina Proto and Dina Poist-Proto (Dom) celebrated their first Mothers' Day together.  At that time, their oldest daughter (then 17 years old) couldn't find a card to give to her Moms that she didn't have to edit. That experience was the catalyst that put the Poist-Proto family on a journey to fill the void for families like theirs in the greeting card industry.