My2024 launches October 7 bringing LGBTQ voices of the future together in a 10-day event
My2024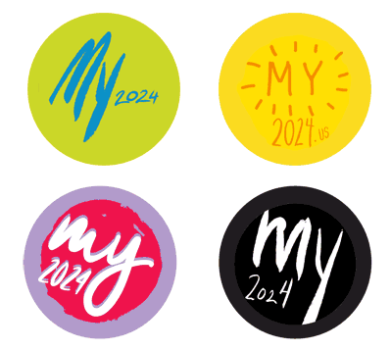 is an online game, a national conversation, and a giant party for 10 days in October 2014 asking lesbian, gay, bisexual, transgender, and queer (LGBTQ) people across the United States how their lives and communities could change in the year 2024.
The Arcus Foundation and Institute for the Future (IFTF) have developed My2024, to dream up the future of (LGBTQ) life in the U.S.
This event looks to answer: Is there a future for the LGBTQ movement? No, there are thousands. One of them is yours. Help build the future of the movement. We need your voice. 
My2024 asks LGBTQ people about their hopes, fears, struggles and dreams over the next 10 years.
Register now with your email address or mobile number to participate in this groundbreaking event: www.My2024.us.
Ready for My2024?
Timeline:
October 7-8: 48-hour online event
Participate and share your ideas to the My2024 Declaration. Pre-register for the event at www.My2024.us.
October 9-15: Making the Future Missions
Bring My2024 visions to life. Take on Missions inspired by the Declaration and prototype the future through videos, images, and stories representing your future.
October 16: Celebrate the My2024 Declaration
Celebrate the ideas that shane the future of the movement. However you participate, these contributions will inspire others as you realize your future.
Follow My2024 on Twitter and like them on Facebook. Join the conversation using #My2024.
Twitter: @My2024LGBTQ
Facebook: My2024
To become an official partner of My2024 email Cathy Renna and Andy Mara at partners@my2024.us
The Arcus Foundation is a leading global foundation dedicated to the idea that people can live in harmony with one another and the natural world.
IFTF is an independent, non-profit research organization with a 45-year track record of helping all kinds of organizations make the futures they want.