–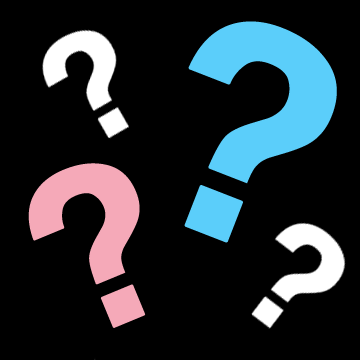 By Genny Beemyn and Shane Windmeyer
On May 13, 2016, the Departments of Education and Justice issued a Dear Colleague letter to clarify the rights of transgender students under Title IX of the Education Amendments of 1972. While the applicability of Title IX to LGBTQ students had been debated for years, this was the first official legal document specifically addressing the role of Title IX in this regard.
The Dear Colleague letter explains that K-12 schools and colleges are required under Title IX to protect the rights of trans students by:
Providing safe and nondiscriminatory environments

Respecting students' chosen names and pronouns

Ensuring the use of restrooms, locker rooms, and housing consistent with students' gender identities and providing gender-inclusive and/or private facilities

Maintaining students' privacy on school records
The letter also specifically states that schools/colleges must treat students in accordance with their gender identity, regardless of: their gender presentation, whether they have a seen a therapist or had a psychological diagnosis, whether they have begun to medically transition, how legal documents identify their gender, and objects from other students, parents, or community members.
What does each section of the letter mean for your campus? Here is a quick breakdown:
Safe and Nondiscriminatory Environments
Colleges and universities have a responsibility to provide a safe and nondiscriminatory environment for all students, including transgender students.
Should harassment occur, colleges and universities must take prompt and effective steps to end the harassment, prevent its recurrence, and as appropriate, remedy its effects.
Examples of Harassment Against Trans People
Purposely referring to a trans person by their dead name (birth name) or wrong pronouns.

Asking invasive questions about a trans person's body or gender transition.

Disclosing a trans person's birth name and gender assignment to others.

Challenging a trans person's right to use bathrooms and locker rooms that are in keeping with their gender identity/expression.
Facilities and Activities
Educational facilities must allow trans students to have access to gendered facilities that match their gender identity. This includes places such as restrooms, locker rooms, and campus housing.

Non-binary students need to have access to gender-inclusive bathrooms, restrooms, locker rooms, and housing.

A trans student may choose to use gender-inclusive or single-user facilities, but they cannot be required to do so.

Colleges and universities cannot offer sex-segregated activities, except in the authorized areas of athletics and fraternities and sororities.

Colleges and universities can have sex-segregated athletic teams.

The effects of a trans student's participation on the competitive fairness and physical safety of the sport need to be "based on sound, current, and research-based medical knowledge."

Title IX does not apply to the membership/admission practices of social fraternities and sororities or women's colleges. Consequently, they can set their own rules – but preferably inclusive ones. For example, this could mean admitting trans men into a fraternity and trans women into a women's college.
Respecting Privacy
Colleges and universities must keep the gender identity, birth name, and gender assignment of trans students confidential and take steps to prevent the public disclosure of this information.

The Family Educational Rights and Privacy Act (FERPA) prevents institutions from disclosing information from students' records without their consent, except to "personnel who have been determined to have a legitimate educational interest in the information."
5 Main Takeaways
Under Title IX, schools must treat trans students in line with their gender identities. It does not matter if they have a dysphoria diagnosis. Likewise, which, if any, medical and legal steps to transition they have taken is irrelevant.

Colleges and universities must provide safe and non-discriminatory environments to all people based on gender, including gender identity. Institutions must respond promptly and effectively to reports of harassment and discrimination against trans people.

Trans people must be permitted to use the gendered restrooms, locker rooms, and other facilities that correspond to their gender identity. Transgender students can choose to use gender-neutral facilities, but schools cannot require their use.

Colleges and universities must use the first name and pronouns that trans people go by. This applies even if these do not match the student's legal name or sex.

Athletic teams and fraternities and sororities can remain sex-segregated, but should adopt policies that allow trans students to participate in keeping with their gender identity.
Campus Pride is the leading national educational organization for LGBTQ and ally college students and campus groups building future leaders and safer, more LGBTQ-friendly colleges and universities. The organization provides resources and services to thousands of college students and nearly 1400 campuses annually. Learn more online at CampusPride.org.