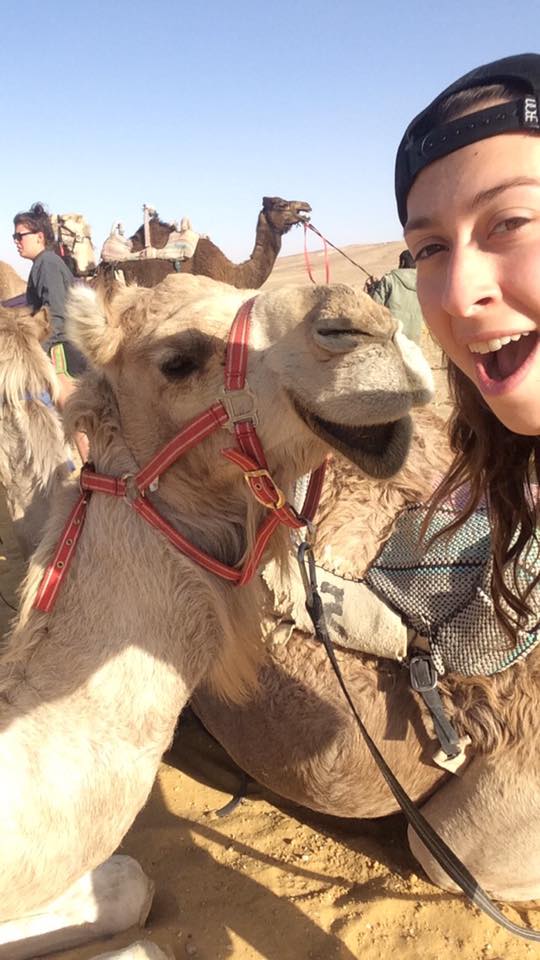 It was December of 2015. As I was riding a camel through the Negev desert across the land that my ancestors once walked, surrounded by 43 other queer Jewish peers, I finally felt a sense of community and belonging unlike any other.
I was five years old when I heard the word "Holocaust" for the first time. I remember seeing the botched black ink of random numbers lining my grandfather's forearm only a couple of times. My five-year-old self did not understand why he would wear long sleeve shirts in 90-degree weather. I did not think twice about the scar on his hand or why he could never tighten his hand into a fist. My dad explained, "your grandfather and his family were sent to this terrible place when he was younger and he was forced to say bye to everyone he loved because they were Jewish."
I vividly remember my grandfather greeting me at the front door of his four-family apartment in Brooklyn with a big hug and smile on his face, exclaiming, "my little ketzile!" After making dinner for me, he would prepare a cup of hot chocolate and flatten out the set of dominoes across his kitchen table. We would sit in silence as we connected domino pieces for hours, simply enjoying each other's company. From time to time, he would break the silence and explain how important family is. "Always keep your faith and be the best person you can be for yourself, God, and your family," he would say.
After my grandfather's passing when I was seven, I struggled with what it meant for me to be Jewish. We lit the candles on the menorah for Hanukkah every couple of years and performed extremely condensed Passover Seders. Besides these few holiday traditions, I felt a complete disconnect to Judaism.
When I transferred to the University at Albany in Upstate New York my sophomore year of college, I had been out as a queer woman for almost four years and most of my friends were LGBTQ-identified. In fact, I could count on one hand the amount of friends who identified as straight and cisgender. The LGBTQ community was a place where I found family and a sense of acceptance. I did not think I would be able to find another community that was so supportive and welcoming.
I soon found out from a friend that there was a lesbian identified rabbi who worked for our university. Even though I had not known many rabbis in my time, I had never heard of a rabbi that was a woman, let alone a part of the LGBTQ community. I soon got into contact with her and found out that she was the director of one of the Jewish organizations on campus called Hillel and that the organization is known for embracing diversity. We had weekly conversations about what it meant to be a part of both the LGBTQ and Jewish community and we soon began working on creating events and programs that would expand on this conversation.
I came to the realization that I had been limiting myself and assuming things about groups of people because of my own personal experiences. I assumed that anyone who is Jewish would not accept me for being queer just because of their religion. I assumed that I would have to hide my queer identity if I ever wanted to experience Jewish culture. I assumed that there was no way that my identities could ever fit together, but this was not the case. Soon, I found another home and began questioning what it meant to be queer and Jewish.
For years, I planned to travel to Israel through Taglit-Birthright, a not-for-profit educational organization that sponsors free 10-day trips to Israel for Jewish young adults aged 18-26. Upon researching the different trips, I found that they offered one for young Jewish adults who identify as LGBTQ. I thought, what better way to figure out this intersection than to go on a trip overseas with 40 other people who were trying to figure out the same thing!
My Birthright group and I traveled all around Israel. During our trip, we were able to meet one of Israel's few out gay rabbis, have a discussion with The Aguda: The Israeli National LGBT Task Force, and have the opportunity to be bar or bat mitzvahed gender neutrally. I never felt more at home than I did with the 43 other individuals that I shared this experience with. We all had similar struggles and oppressions and had a better understanding of how Judaism could fit into our lives as queer individuals. Sarah, a past participant of the Taglit-Birthright LGBTQ Rainbow trip stated, "For many years, I have been unsure how to fuse my Jewish and LGBT identities. In fact, I wasn't sure that Judaism had a place in my life at all. Before even arriving in Israel, I felt immediately comfortable with my peers upon our first meeting at JFK." Allie, another participant, said that " On the Rainbow Trip, I was able to feel for the first time in my life, that I totally belonged to something as a whole individual and not as just a person who is Jewish or, separately, as a person who is queer."
I was able to come to the realization that because both the Jewish and LGBTQ community have been and are continually oppressed, they have a lot in common. Both groups have experienced parallel histories of oppression, more clearly seen during the Holocaust, and have made countless strides to overcome persecution and injustice. For years, I stated that I was just born Jewish. I never thought that someone like me, an openly queer person, could ever live as a practicing person of faith.
My journey with understanding my faith is fairly recent and just beginning. I am so grateful that I was able to find a way to reconnect with my culture, as it is such an integral part of my family's history. I was able to find so many Jewish people who welcomed me with open arms and not only respected me, but were interested in understanding more about me and the LGBTQ community. Through this process, I have been able to understand how to live as a person who is both queer and Jewish. I have made so many new friends and close bonds with people who have been my biggest supporters and have helped me in more ways than I can explain.
Meeting more queer Jewish people has allowed me to understand the intersection of the LGBTQ community and Judaism more clearly. It is important to note, however, that my story is not the only story, nor is it representative of all Jewish people. Religion can be a very worrisome and dangerous concept for many LGBTQ-identified people. I have met LGBTQ-identified Jewish individuals who have religious families and are not supported because of their sexual orientation and/or gender identity. We must challenge ourselves to consider what constitutes a family. Is it simply the people that we are related to by blood and marriage, or can family also consist of a network of people who love and support you for everything that you are? Growing up, I only had one family. Now I have three.
Learn more about the Taglit-Birthright and the LGBTQ Rainbow Trip.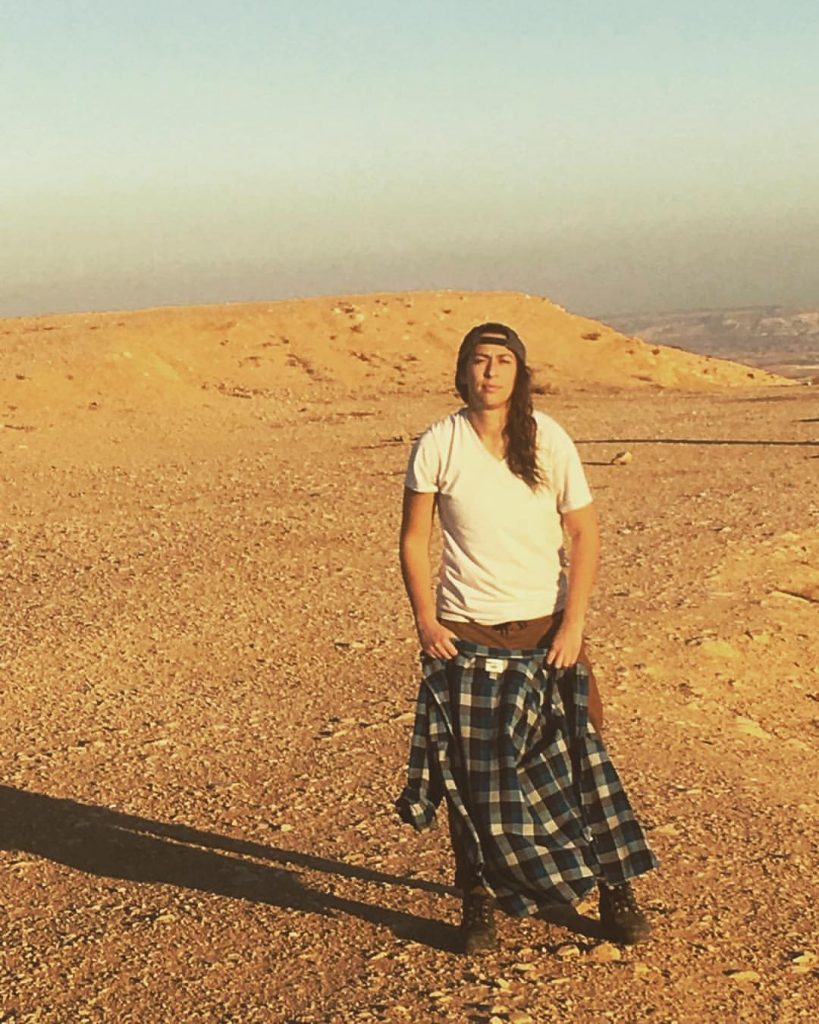 Lisa Warner is a recent graduate from the University at Albany and holds a Bachelor's degree in Sociology.  She is a 2016 Summer Fellow for Campus Pride.