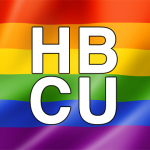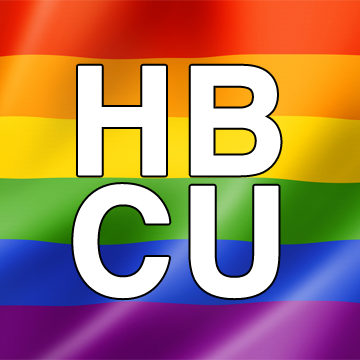 by Brandon Braud
With news stories on living on the Down Low, the alarming rise in HIV/AIDS among African-Americans and the taboo of being LGBTQ and Black, you'd think there was no good news for the Black LGBTQ community. That's just not the case. A new wave is hitting the African-American community – a generation of out and proud LGBT and queer people of color. It may "appear" to be a small wave, but don't be fooled. We're determined, unwavering and organized – and we have many allies in our peers. As a staff member of the Human Rights Campaign, for the past two years I have been involved with a program of outreach to the Historical Black Colleges and Universities (HBCUs).
Students at Morehouse, Spellman, Dillard, Paine, Tennessee State and Pembroke – to name a few – are all active in the fight for LGBTQ equality. Surprised? You shouldn't be. After all, these very schools were founded to ensure equality in education. These students take a specific pride in these institutions because of such a history. And on the same principles, they are now demanding the right to an equitable college experience as openly LGBTQ students.
These students stand on the shoulders of historic LGBTQ figures – people like Bayard Rustin, Langston Hughes, Audre Lorde, Ruth Ellis and James Baldwin. These and many other LGBTQ African-Americans past and present touch and influence the greater world in which we live – they provide us all the inspiration we need, an inspiration drawn also from the fast growing number of LGBTQ Black and Hispanic pride celebrations and student events across the country.
Even if not officially recognized, student groups are forming on HBCU campuses nationwide. These students meet on a regular basis to support each other, have discussions about current events and write letters to their government officials on a variety of key issues – like opposing the Federal Marriage Amendment.
Groups have organized to ensure fair treatment from the very beginning. From first year orientation – which will soon feature trainings on LGBTQ sensitivity and inclusive non-discrimination policies – to graduation, these student groups are working for safe and open climates.
There's no denying it, we're here. We are in your neighborhoods, your choirs and your families. And we're looking for educators to join us in educating on equality.
Students are the minds of tomorrow – the change agents, leaders, activists, politicians, teachers and, yes, future parents who will raise the next generation. We're organizing so that all generations are educated not only in reading, writing and arithmetic, but also in the very value on which HBCUs were founded – equality.
Source: Brandon Braud, HRC.