by Regina Young Hyatt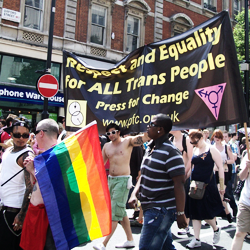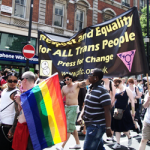 1.  The Big Idea
Every event starts with an idea, concept, or brainstorm.  Get your group together to discuss ways it wants to reach out to the campus community, educate, and/or entertain.  Many minds together are more creative than one mind, so together actively brainstorm ideas for events and activities.  Once you have your idea in place, think about the goals for the program.  Is your purpose to educate, to entertain, to provide a social opportunity for LGBTQ students, to bring about political awareness of LGBTQ issues, or a combination of several of these things?  Your goals will guide how you ultimately move forward!
2.  Working with your Advisor
Talk with your advisor about your idea to get his or her feedback. An advisor can share with you any potential obstacles as well as the best way to make your idea a success.  If you don't have an advisor, go to the Student Activities office or Multicultural Resource Center for support and guidance.
3.  Getting Outside Help
Contact the Campus Pride Speaker's Bureau, speaker, agency, disc jockey, movie company or whatever outside person or persons you may need to have your event.  If you are having a speaker, call and see if he or she is available to come to campus, do the talk, what are the logistics and how much he or she will charge.  Your advisor may have to do this step in case a contract for payment is required.  But investigate your choices; rather than reinvent the wheel or waste your time if it is not possible due to budget, time or availability.
4.  It's All in the Details
You've got your idea and your event goal(s), now comes the down and dirty part!  The details.  Choose a date, time and place that you think will best serve the audience you are reaching out to.  Then make a reservation for the space.  If you don't know how to do this, go to your Student Activities or Student Affairs office and ask someone.  Decide if you need any technical equipment for the event before you make your reservation.  If you are having a speaker, reserve a podium, microphone, etc.  Decide on the set up of the room, do you want the chairs in a large circle or classroom style with tables and chairs?  The atmosphere you create with your event can be a significant component to the quality and mood of the event.
5.  Use an Event Committee
A true team works together. So involve your committee in the planning and execution of the event. Order food, prizes, and giveaways well in advance.  These are wonderful tasks to delegate to other members of the group to help everyone feel like they have contributed to the success of the event.  Go ahead and create your programs and an event evaluation form in advance too.  Don't forget to arrange volunteers to work before/during/after the event by passing out flyers, setting up the space, taking tickets, serving as ushers, or picking up/dropping off the speaker/entertainer.
6.  Publicity 101
Now for the fun part–publicity.  This is the most critical part of a creating a worthwhile event that students will remember.  The next set of tips will give you some specific ideas on how to promote your queer event.  Just understand, the early bird gets the worm, so start early spreading the word about your event.  Be creative with your flyers/posters.  Everyone is used to seeing 8 ½ by 11 flyers around campus; consider making your flyers stand out by cutting them into a shape.  Triangle anyone?  Or make it a bright color or bigger in size.  Use your organization logo on every piece of publicity that goes out. The flyers, posters, invitations, website, and email should have your logo.  Consistency is important; so be sure to include the date, time, place, event title and short event description on every piece of publicity.
7.  One Day to Go
If you are bringing in someone from outside campus, contact the entertainer/agent/movie company the day before the event to be sure everything is in order. This will ensure that you prevent any unnecessary problems caused by misinformation or lack of communication. Also, remember that fellow students have busy schedules, so they may forget your publicity efforts from a week ago. Do a last minute publicity blitz with small flyers and sidewalk chalk.
8.  It's Show Time!
On the day of the event, make sure the room is set up properly and your volunteers are reminded when to be there.  Practice your introduction/welcome before you go in front of the group.  Add some special touches to the room with decorations or fun posters.  Everyone likes a festive look!
9.  Fun! Fun! Fun!
Have fun! You have done all this work; be sure to enjoy and remember the event. Acknowledge the work of your fellow committee members. You have created something special and should feel proud. Sit back and enjoy the feeling of success.
10.  Evaluate for Improvement
After the event is over, pass out a short evaluation form to all participants to get their feedback.  At the next meeting of your group, take time to get feedback from group members as well.  Be sure to write everything down and pass it on to the next person who may be planning a LGBTQ event.  Feedback guarantees future improvement and success.
Source: Regina Young Hyatt, Campus Pride, 2006.