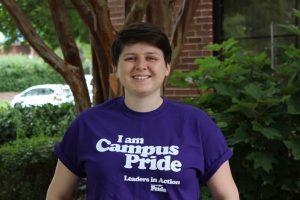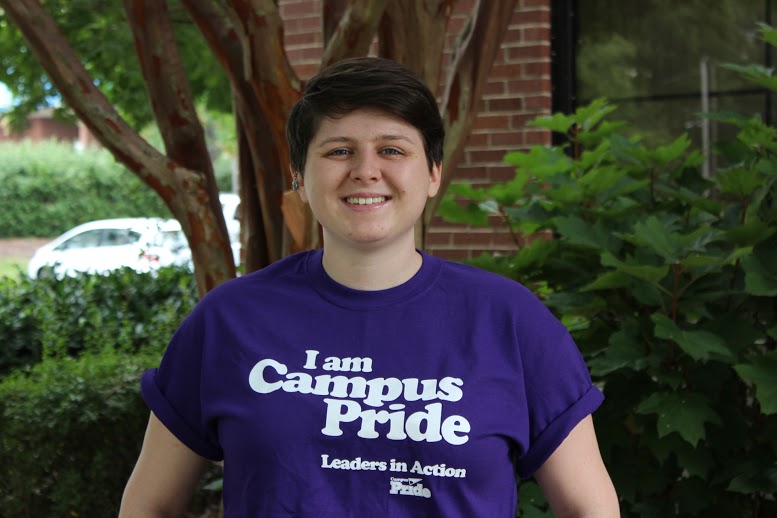 This summer, I had the absolute honor to spend three months as communications and programs fellow for Campus Pride. The experience has been tedious at times, frustrating occasionally, and consistently one of the most rewarding experiences of my life. I was able to see and experience aspects of the nonprofit world that fellows in any other program would not see. I was able to explore the background, foreground, orchestra pit, audience, concession stand, and valet service of the production that is Campus Pride, and I am a better organizer and person because of it.
The day I arrived in Charlotte, NC, the city Campus Pride calls its home, I was immediately welcomed into the Campus Pride family. After dropping my belongings off at my new home for three months, I drove to The Bar at 316, where I met Campus Pride Executive Director Shane Windmeyer and Communications and Programs Manager Rebby Kern. Immediately after giving me a big hug and telling me how happy they were to meet me, Rebby handed me a Campus Pride shirt and Shane got me to work handing out information to the bar patrons. Just a few hours after arriving in this city, I saw the close community Campus Pride has in Charlotte. We talked, laughed, and occasionally threw shade at the community members attending at The Bar at 316, and I felt immediately welcomed into the Campus Pride family.
The months that followed were just as rewarding. Campus Pride has allowed me to grow as a young professional and organizer through coordinating projects like Campus Pride's letter to the Common Application requesting optional questions on gender identity and sexual orientation. I was able to assist on every aspect of this project – writing the letter in collaboration with experts like Dr. Genny Beemyn of the University of Massachusetts Amherst, sending the letter out to national organizations like GLAAD and the Trevor Project, and ultimately sending the letter to the Common Application and handling communications through press releases and social media.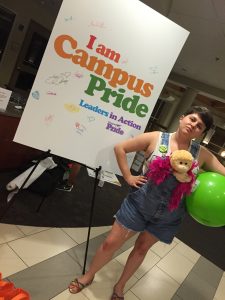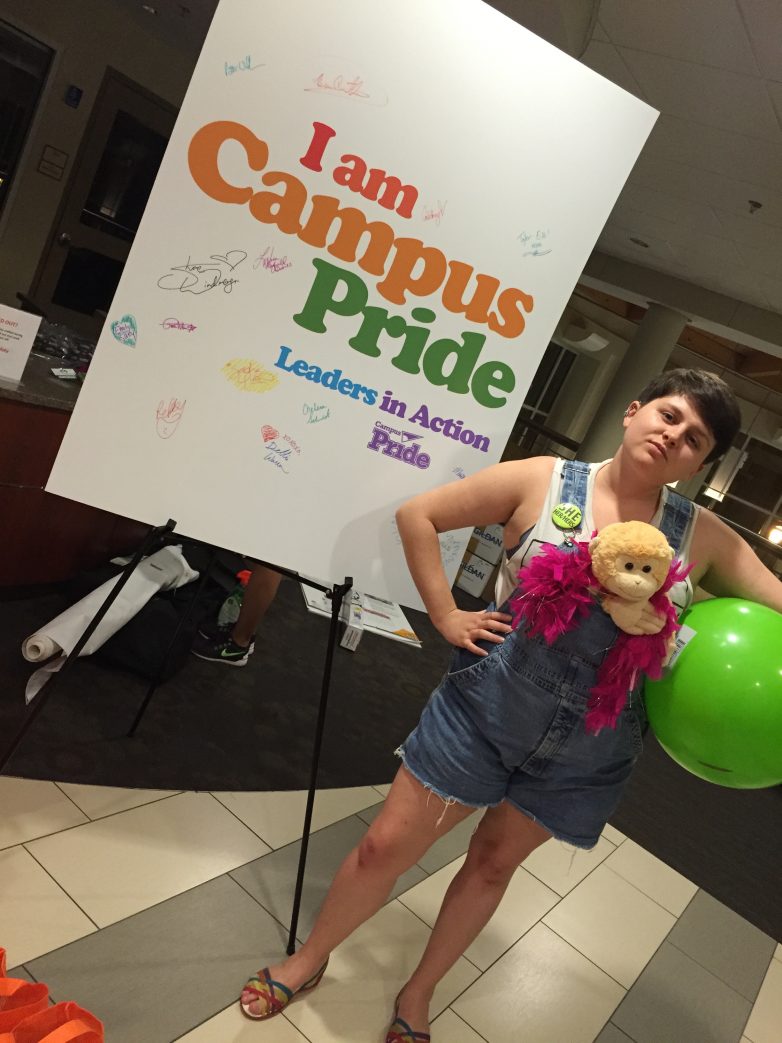 Of all the amazing experiences I've had this summer, assisting Campus Pride with the ninth annual Camp Pride Leadership Academy was the space I learned the most about myself as an organizer and as an individual. Putting on the premiere leadership academy for LGBTQ and ally undergraduate students is hard work, and I learned a lot about handling unforeseen circumstances; both minimal, like a toaster, unexpectedly breaking in the middle of making nearly 100 BLT sandwiches; and serious, like transphobic and racist discrimination by outsiders looking at our welcoming, safe space. I also learned a lot about myself personally. I learned that I can carry 48 water bottles in one haul, that I should never think of my sexuality as a phase (shout out to the #CampPride15 Middle Sexualities Caucus and Mother Middle Robyn Ochs), and that I can help to create the kinds of spaces that allow people to express who they truly are and create a lifelong community of activists in just six days.
As my time in Charlotte and the Campus Pride offices come to a close, I've been able to reflect on the events of this summer and think about how they will help me in my future. It is a melancholy feeling to be sad to leave a place I will always keep in my heart, but excited about taking the tools Campus Pride has given me to continue making positive changes in the world. I end my time in Charlotte marching with Campus Pride in the Charlotte Pride Parade, but I realize that I am not leaving Campus Pride. Campus Pride is more than its offices; more than the communities, both local and national, that they serve. Campus Pride is its mission – developing, supporting, and giving voice and action in building future LGBTQ and ally leaders. As long as I continue those goals, both personally within myself and as I interact with others, I will never truly leave Campus Pride. I am Campus Pride.
Allison Marie Turner is an alumnus of the University of North Carolina at Chapel Hill, where she studied journalism and mass communication and women's and gender studies. She is a 2015 Programs and Communications Fellow for Campus Pride. Follow her on Twitter @amturner1993.