Guest writer Elizabeth Weiss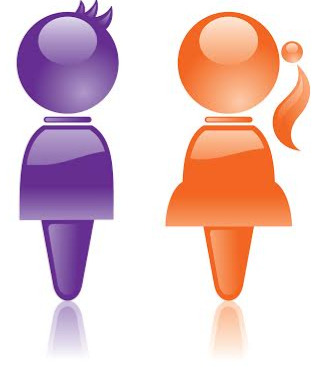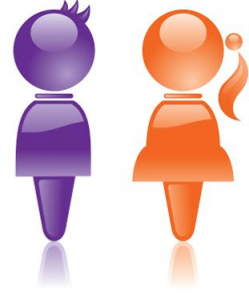 On March 24, 2016, the North Carolina legislature decided to take us back to the era of segregation. Except this time it's not about the color of a person's skin, it's about the gender listed on a person's birth certificate.
Signing into law House Bill 2 (HB2), North Carolina Governor Pat McCrory is "keeping North Carolina safe," according to the North Carolina Values Coalition, making it a law for people to use public bathrooms based not on their gender identity but on their biological sex. But what HB2 has really done is threaten to make any public restroom or locker room on North Carolina college campuses unsafe.
"Enforcement is left to the unfortunate police, campus security, or campus official that has to ask bizarre questions of individuals or engage in some outrageous search for what is 'their perspective' of the truth about gender," says Douglas E. Fierberg, attorney with The Fierberg National Law Group which represents victims of school violence and discrimination.
Who wins? Federal vs. state regulations on college campuses
On March 28, a lawsuit was filed in federal court challenging HB2's ban on local government anti-discrimination ordinances and its demand that transgender people use the public bathroom of their biological sex. Two transgender people and a lesbian law professor from North Carolina Central University filed the suit, contending that HB2 violates the US Constitution and allows for discrimination against lesbian, gay, bisexual, and transgender people statewide, subjecting them to "disfavored treatment."
"The federal court can grant a temporary injunction pending federal litigation on this issue," says Jordan M. Ostroff, a criminal defense and family law attorney with Jordan Law in Orlando, FL. "The schools are going to be in violation whatever they do," he observes, since they will be flouting either the new state law or existing federal law. "They should be following federal law because, for the most part, that will preempt state law. But most of the federal legislation for antidiscrimination does not include transgender."
Under Title IX of the federal Education Amendments of 1972, transgender students are entitled to safe and equitable educational programs and activities that receive federal financial assistance. "Ultimately, how schools that get federal funding interact with students and protect their rights is going to be governed by Title IX. And, if push comes to shove – which is likely to happen in North Carolina – Title IX will control," says Fierberg. Especially if the almighty dollar has any pull: The US Department of Education could withhold over $4.5 billion from North Carolina because of HB2.
Individuals fight for rights
"The person alleging a violation of Title IX would have to show that the bill negatively impacted their education," says Ostroff. "It would end up being a very fact-specific argument that could be by the school or state that there are enough bathrooms to accommodate the student and therefore their education was not impacted." Which means, in many situations, it will be individuals and their attorneys who must figure out how to fight for their rights on college campuses.
"The only case I've seen that is similar to HB2 was a case from Illinois," says Ostroff. "A transgender student was not allowed to use the correct locker room and the student was provided a private location to change. In that case – which is pretty much exactly what HB2 will cause to happen across North Carolina public schools – it was found to be a violation of Title IX which is one of the few federal laws that does prevent discrimination to transgendered people."
Supporters of McCrory's signing of HB2 believe this act to be a safety measure that protects college students and maintains their privacy. But what about the safety and privacy of transgender students? HB2 "conveys an attitude of intolerance," says Fierberg.
Pressure builds
Regardless, the hope is that the bill likely won't last long enough to put anyone in the lamentable position of asking another person – or being asked – to name their biological sex. A top-notch row of businesses, including Facebook, IBM, Airbnb, YouTube, Apple, Microsoft, Wells Fargo, American Airlines, and many others, have expressed strong disapproval of the bill, and mayors from New York, San Francisco and Seattle have banned non-essential, publicly funded travel to the state. Meanwhile, North Carolina's Attorney General Roy Cooper has refused to defend the new law, calling it a "national embarrassment."
But while the law is in effect, transgender people in North Carolina—or anyone who does not clearly fit into an "accepted" gender category—have arguably become more vulnerable.
Bio: Elizabeth Weiss is a freelance writer and web content developer. Her work has appeared in Forbes, Reader's Digest, Playboy, Marie Claire, and other print and online publications. She has an MFA in creative writing and resides in the suburbs of Washington, D.C. with her husband and two children. Elizabeth also writes about legal issues in everyday life on the Avvo Stories blog. Avvo helps people find and connect with the right lawyer through industry leading content, tools and services. A free Q&A forum with more than 9 million questions and answers, along with on-demand legal services that provide professional counsel for a fixed cost, make legal faster and easier. For more information, visit www.avvo.com.