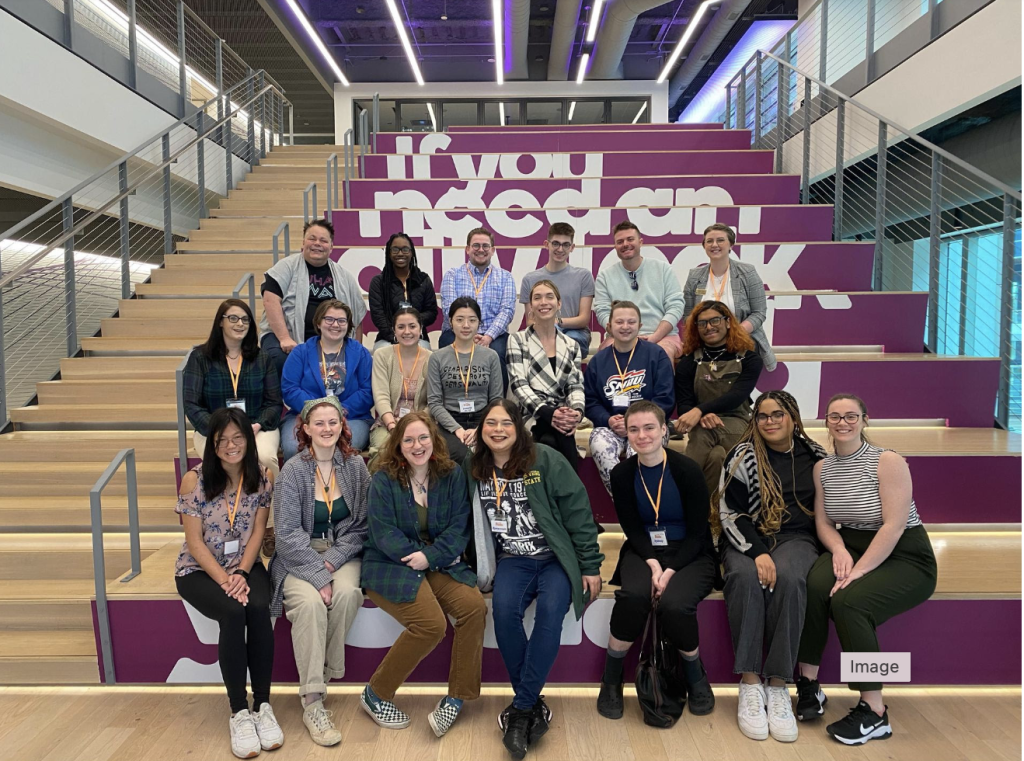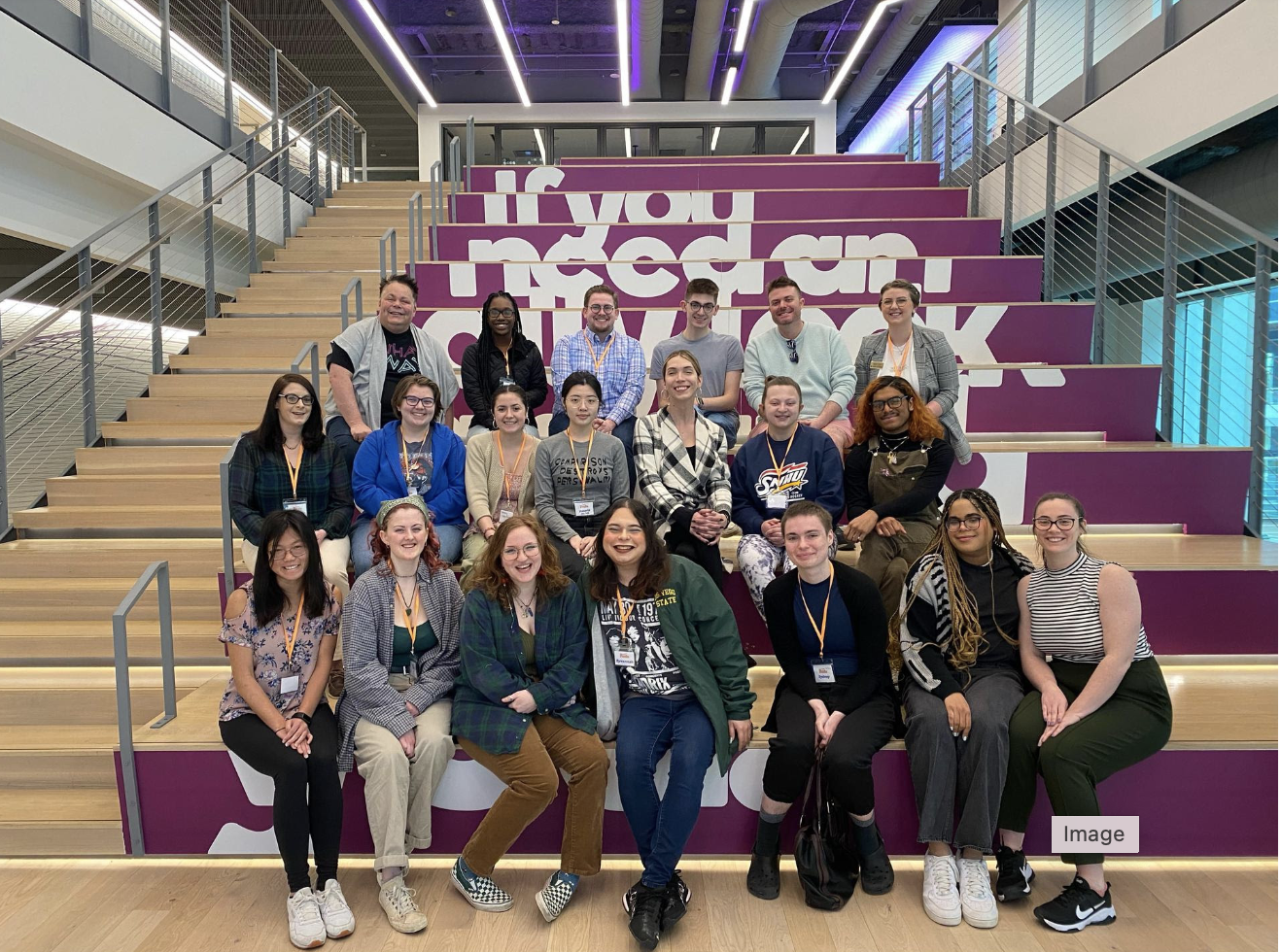 Last week, Campus Pride was joined by incredible student leaders from Southern New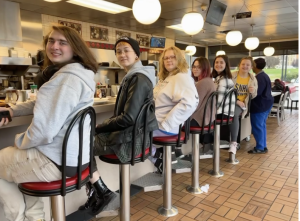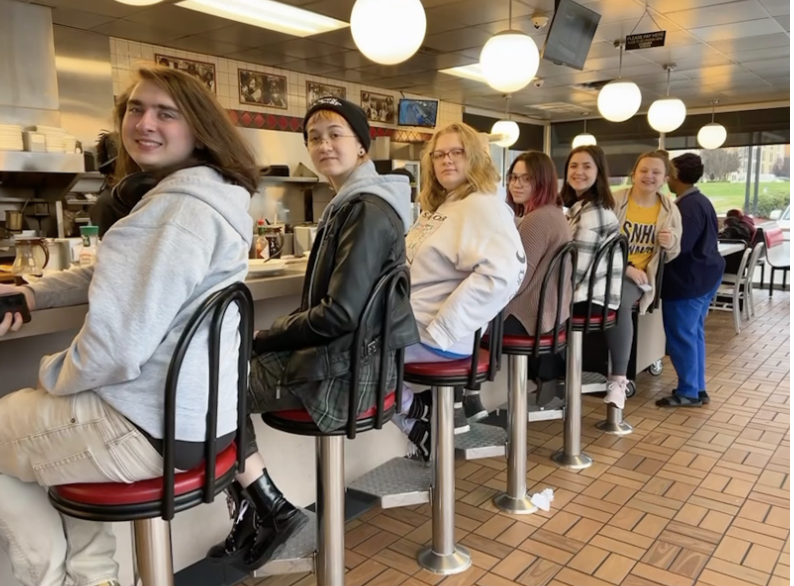 Hampshire University, the State University of New York at Oswego, and the University of Wisconsin–Madison for our Alternative Break program hosted at Ally Charlotte Headquarters in Charlotte, NC.
For the last three years, Campus Pride has been hosting alternative break online and this was our largest to date with nearly 30 students from three campuses. Throughout the week, our alternative break volunteers learned the basics of LGBTQ+ activism and outreach, connected with other LGBTQ+ students and allies, and reflected on ways to create change on college campuses nationwide. 
"Through impactful service, vulnerable conversations, and intentional learning, the students were able to further their goals while having fun on their Alt break. Overall, Campus Pride's Alternative Break program provides a unique and fulfilling way for college students to contribute to their communities, while also gaining valuable personal and leadership development skills." (University of Wisconsin student)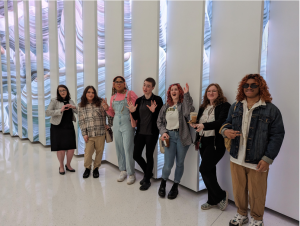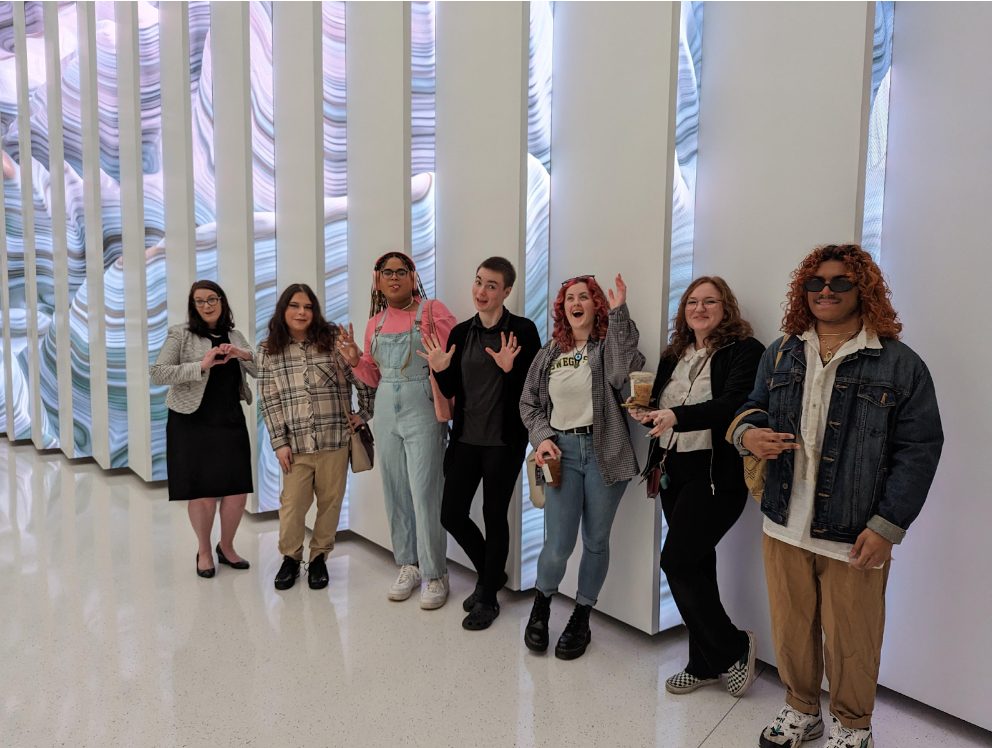 These student leaders researched the histories of anti-LGBTQ+ discrimination on campuses across the country and even took over Campus Pride's social media –filming and creating content on TikTok and Instagram and hosting Instagram Lives with our corporate partner AAA – Auto Travel Group.
"Campus Pride has educated me on how to be a better representative for my community and I hope to be able to take that knowledge with me and apply it to my life…I am so thankful for this opportunity and all the experiences that came from it." (SUNY Oswego student)
Alternative breakers were also treated to panels and workshops from a range of LGBTQ+ activists and leaders including a session with our corporate partner Ally about being LGBTQ+ in the workplace and a conversation with Drag Race star Eureka O'Hara on her experiences as a transgender woman and prioritizing mental health. 
"I think that that is part of the big takeaway for this trip. We may be fighting and there may be a lot against us as queer people right now, but that does not mean that we are not beautiful and amazing people." (SNHU student)
Our Alternative Break program is one way Campus Pride continues to invest in student leaders at campuses across the country to fulfill our mission of creating safer, more inclusive communities. The organization has provided this Alternative Service Learning Break program since 2012.
Read more about what these amazing student leaders accomplished last week – along with Campus Pride – on our blog.