Mills College, all-female campus, first single gender campus to implement trans-inclusive admissions policies effective fall 2014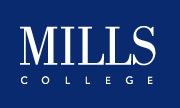 Oakland, Calif., – Mills College has approved a new trans-inclusive policy in place for admissions applicants. Transgender students are now able to enter a more open admissions process which understands the variance of gender, even on a single gender campus. Additionally, the policy includes those who fall onto a gender spectrum as gender-neutral or gender-queer.
In a recent USA Today article, Executive Director and Founder of Campus Pride, Shane Windmeyer lauds Mills for "making such an impressive move to change their policy so that transgender women can enroll."  He added, "This provides more educational opportunities for transgender women and it sends a message to other colleges and universities to follow," because this has been a major issue in the transgender community, where they are often denied college admission.
The policy took place this year starting August 27th, 2014. The new policy includes the following:
— Applicants "not assigned to the female sex at birth" but who self-identify as women are welcome.
— Applicants "who do not fit into the gender binary" – being neither male nor female – are eligible if they were "assigned to the female sex at birth."
— Students "assigned to the female sex at birth" who have legally become male prior to applying are not eligible unless they apply to the graduate program, which is coeducational.
— Female students who become male after enrolling may stay and graduate.
Mills college was founded in 1862 and is currently the only single-gender college to adopt such a policy.
Learn more about transgender campus policies: Campus Pride Trans Policy Clearinghouse.
Learn more about  Mills College and its diversity.
Campus Pride is the leading national educational organization for LGBTQ and ally college students and campus groups building future leaders and safer, more LGBTQ-friendly colleges and universities. The organization provides resources and services to thousands of college students and nearly 1400 campuses annually. Learn more online at CampusPride.org.