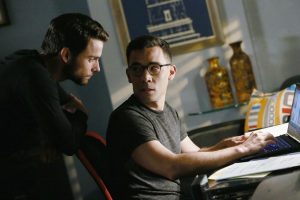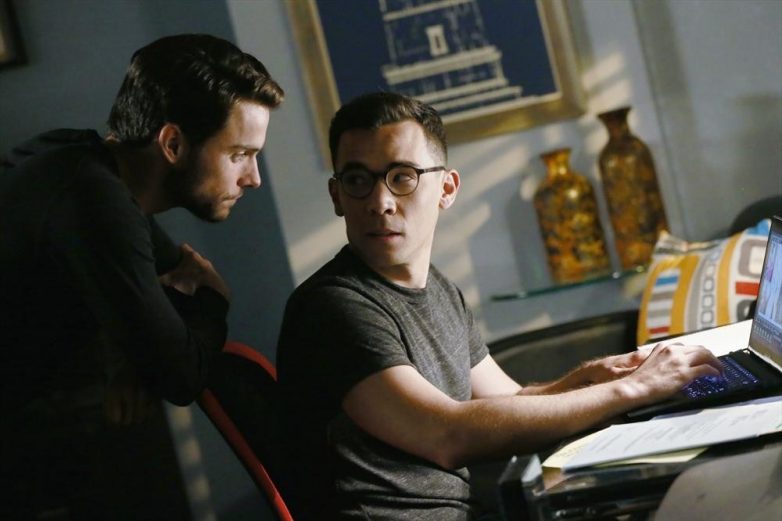 I would recommend the TV show "How to Get Away With Murder" to anyone. The show's writing is brilliant; the cinematography is gorgeous; the cast is endlessly diverse. As an avid viewer, I am intrigued that the show depicts an interracial same-gender male couple Connor and Oliver, and where one partner, Oliver, is living with HIV.
This alone does not seem uncommon. As a young queer person seeking representation in any form, I've got used to the tragic queer love story that ultimately ends in death. Connor and Oliver's relationship is different in a refreshing way – HIV is not a death wish, but, rather, a small obstacle to overcome with HIV testing, a prescription for PrEP and open communication.
Facts about HIV for Gay, Bi and Trans men
Young men who have sex with men (which includes gay, bisexual, pansexual and similar) have a heightened risk for HIV. Trans men have increased instances of high-risk sexual behavior, often because sexual health resources often fail to be trans-inclusive. Many resources, when saying men who have sex with men, are only referring to cisgender men who have sex with other cisgender men, and leave trans men feeling marginalized and with misinformation and without strategies to negotiate safer sex.
This risk is heightened even further in communities of color, specifically Black and Latino communities. HIV diagnoses are going down overall, but increasing in communities including Latino men who have sex with men, according to the Center for Disease Control and Prevention (CDC). The CDC has found that Latinos in the U.S. are three times more likely to be diagnosed with HIV as compared to white people in the U.S.
These statistics are due to a variety of intersecting issues. The LGBTQ community has a long history of having their identities medicalized as disorders, and therefore there is a distrust of the medical community. Many doctors do not have the training to understand the specific needs for men who have sex with men and men who have sex with multiple genders. This is especially true for trans men who cannot get accurate safer sex information because the medical community is not knowledgeable about trans sexual health. Few studies focused on trans men who have sex with men exist, leading to misinformation and misunderstanding of this community.
Further Information for Men of Color & HIV Prevention
Communities of color experience similar problems when considering a history of medical experimentation on colonized communities. Queer men of color are also more at risk for poverty and are therefore denied access to the treatments they need. There are possible language barriers that prevent communities from accessing the medical information they need. Issues of citizenship come into play, as undocumented people fear accessing medical services due to the risk of deportation.
Strategies to HIV Prevention
There are various low-cost strategies to preventing HIV that men who have sex with men can utilize. Here are six strategies to prevent and combat HIV:
Get informed!

Many men, especially trans men, may face barriers to negotiating safer sex, including affirming gender identity through sexual encounters and complicated power-dynamics associated with gender that affect safer sex negotiations. Many men who have sex with men could struggle with a lack of terminology to comfortably describe their bodies or fear of partner rejection should they bring up HIV prevention or safer sex. Understanding your body and what you need to keep yourself safe is crucial.
Know your status!

College and university students can explore their campus health centers, as many will over HIV testing for free or at a low cost. You can also call

800-CDC-INFO (800-232-4636)

to find other free testing sites in your area.
Practice safer sex!

Tools like condoms, dental dams and other latex barriers can help prevent STDs including HIV. There are many places that offer these tools for free, including walk in health centers and university LGBTQ, women's or diversity centers.
Talk to your partner!

This task can become difficult for bisexual and trans men, who may fear being rejected if they come out to a partner that does not know they are bisexual or trans. If you or your partner have HIV, talk about the options you both have to prevent transmission. Talk about options like combining

PrEP

with latex barriers that can drastically reduce the risk of transmission between an HIV-positive and HIV-negative partner.
Teach others!

If your friends and peers do not know their status or do not understand the risks associated with unsafe sex, educate them. If you're able, point them to resources, offer to go with them to get tested or keep extra latex barrier or other safer sex tools that you can offer them. Help communities understand the ways transphobia and biphobia create barriers for these groups.
End the stigma!

One in three

HIV-positive people do not know they are HIV-positive. Having open communication about HIV and combatting untrue stereotypes about the men who have sex with men and HIV can be crucial to ending the fear and stigma that surrounds it. So many people avoid talking about HIV or avoid getting tested for HIV because they assume it is a death wish, or that people will judge them based on it. Being open and exchanging information can help people to not fear knowing their status.
To find out more about HIV prevention and safer sex for LGBTQ men of color, visit Campus Pride's Health and Wellness resource page or explore Campus Pride's partnerships with organizations like AIDS United, Act Against AIDS and STDcheck.com.
Campus Pride freelance writer Allison Marie Turner, an alumnus of the University of North Carolina at Chapel Hill, contributed to this article. Follow her on Twitter @amturner1993.
Campus Pride is the leading national educational organization for LGBTQ and ally college students and campus groups building future leaders and safer, more LGBTQ-friendly colleges and universities. The organization provides resources and services to thousands of college students and nearly 1400 campuses annually. Learn more online at CampusPride.org.