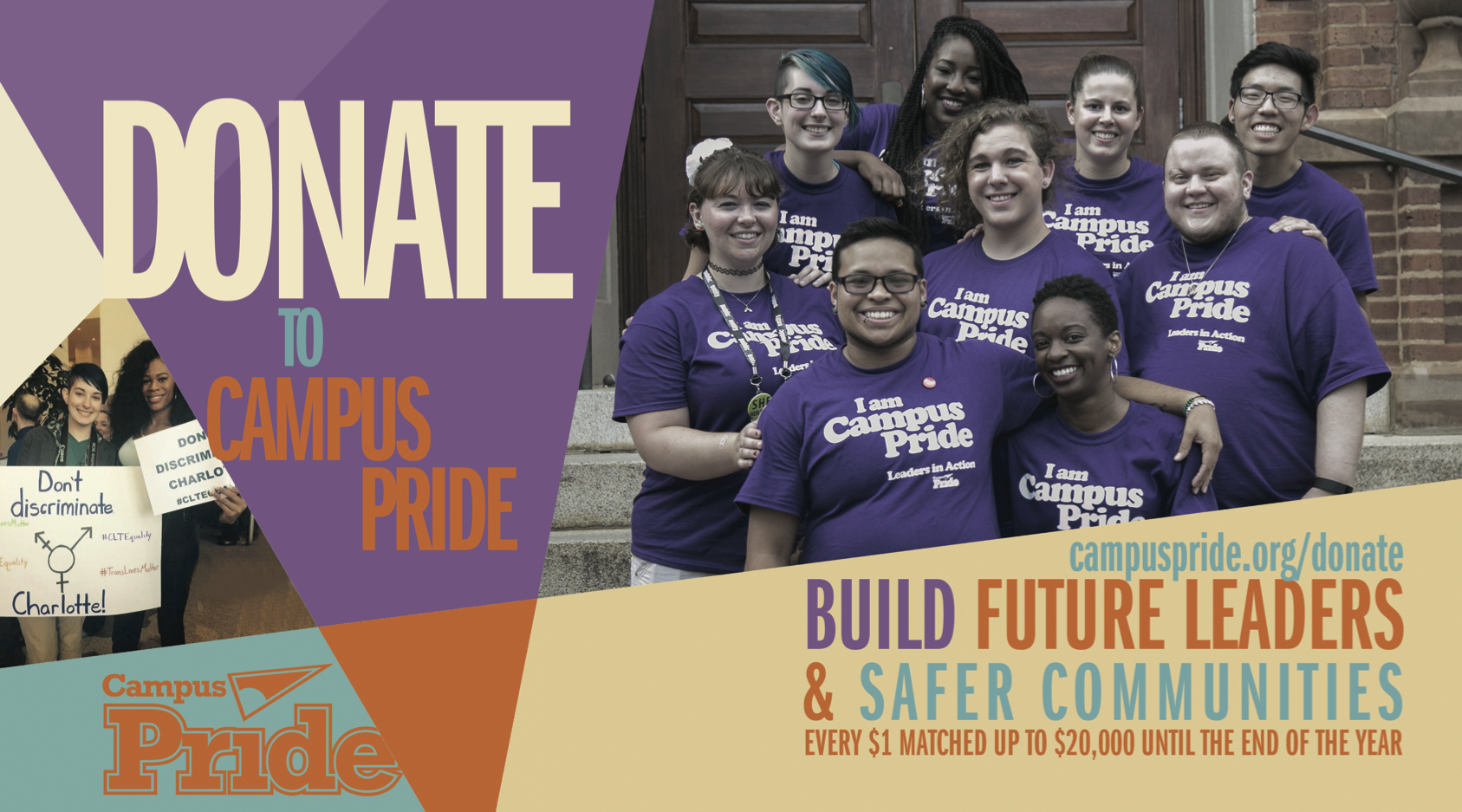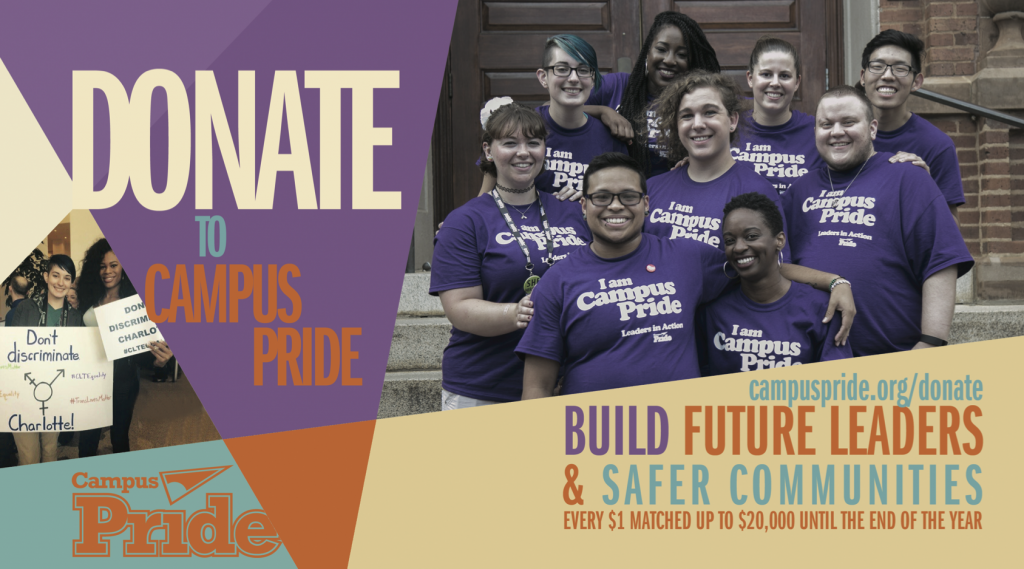 Hi, I am Prin,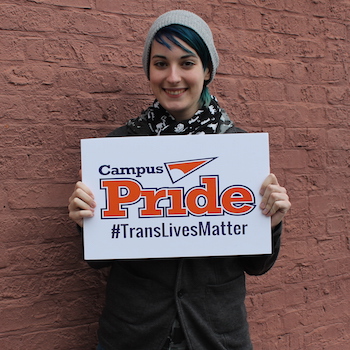 I am a junior at the University of South Florida in Tampa, Florida. I am currently the President of the Trans+ Student Union on my campus, an organization that I revived my Freshman year.
While there are many national organizations out there, Campus Pride is the only one that dedicates itself to LGBTQ young people like me. I first volunteered for Campus Pride with some students from my campus over our Spring Break in March 2015. I loved the experience so much that I went to Camp Pride 2015, a six day LGBTQ leadership camp, and then stayed to intern with Campus Pride for the month following in Charlotte, NC.
Camp Pride was the first time in my life I was surrounded by people who understood me and, like me, wanted to make this world a safer place for  LGBTQ+ people. We all grew in our leadership and learned more about our intersecting identities, and overall it was an incredibly empowering experience — like nothing I've ever been a part of. It's amazing to know that even though we were only together for about six days, we are all strongly connected to each other. I know I will be seeing those amazing leaders again, because we are all going to make a lot of change in this world.
All of this is because of Campus Pride. The work that Campus Pride is doing on campuses all across the country is monumental and life changing for so many students. I wouldn't be the powerful leader that I am today without the support and resources of Campus Pride. They have given me the confidence to believe in myself and the changes that I can make not only on my campus, but in this world.
Today, I am writing to ask you to support and help LGBTQ+ youth by donating to Campus Pride. With a gift of $10, $25, $50, $100, or more, Campus Pride can continue building future leaders and safer communities.
Every dollar up to $20,000 will be matched until the end of the year.
You can help us reach that goal with your end of the year gift – right now.
Thank you.
Sincerely,



Prin Luis
Campus Pride Student Leader
Camp Pride, 2015