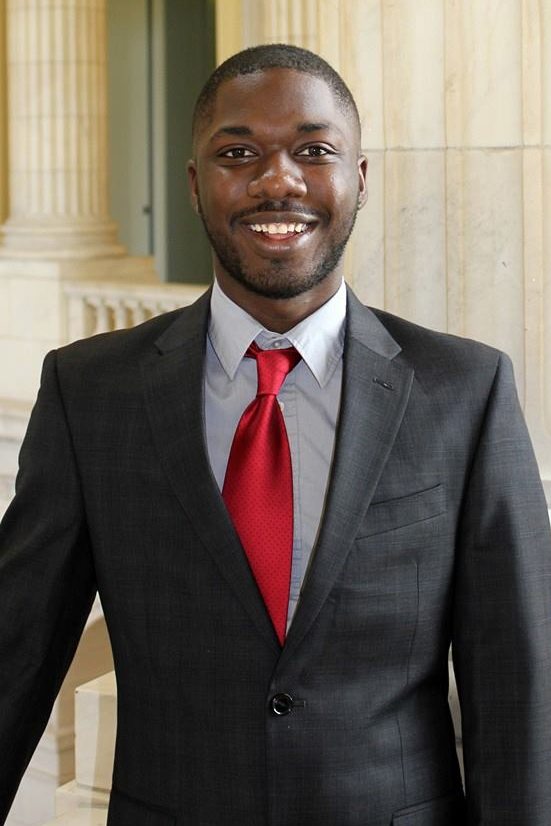 Hi, I am Romeo Jackson.  I am a senior at Northern Illinois University and returning from Washington, DC where I interned in the U.S. House of Representatives this Fall.
As we enter this Holiday Season, I am reflecting on what I am thankful for. The first thought that comes to mind is Campus Pride. My fellow peers, the staff, its leaders – the organization has been both a support network and a place for me to grow professionally. Campus Pride without a doubt has given me the tools and resources to not only survive, but to thrive.   
I was first introduced to Campus Pride at one of its flagship programs, Camp Pride. This five day summer leadership camp served as a foundational experience and single-handedly changed my life. It set me on a path to be a fighter for equality and fairness. Through internships, fellowships, and living day-to-day, Campus Pride has been there giving me experiences I could not find anywhere else, like advocating for LGBTQ youth in New York or helping me gain leadership skills to lead my LGBTQ student group on campus.
Today, I am writing you to urge you to support and help empower LGBTQ youth through a donation to Campus Pride.  Unlike many of the organizations I have worked with, Campus Pride is committed to hearing me, working for me, and empowering LGBTQ youth on college campuses.  Together Campus Pride is making a difference for youth like me – please help us continue our work next year.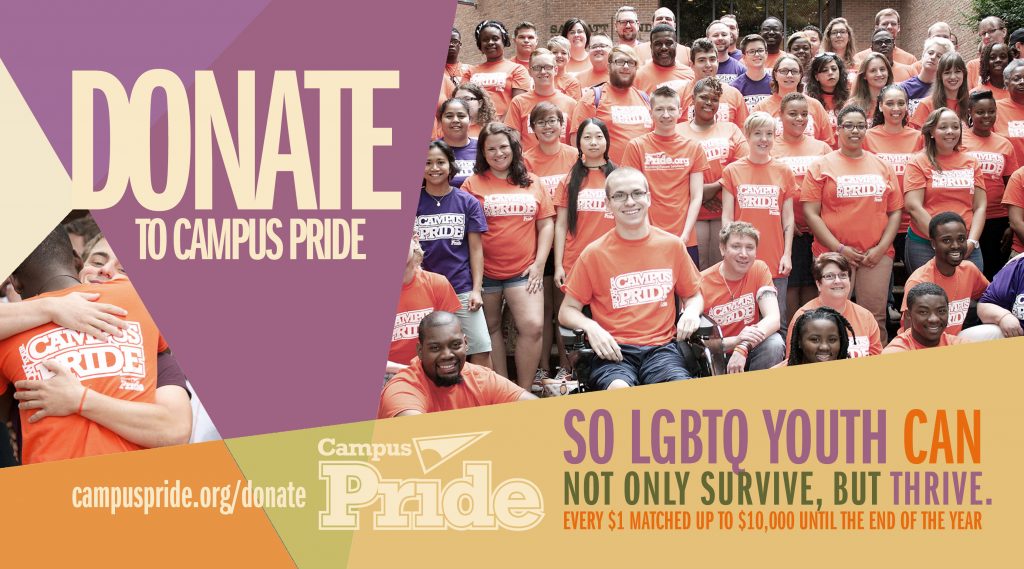 Please donate today for Giving Tuesday. All it takes is a gift of $50, $100 or more to support LGBTQ youth.  Every dollar up to $10,000 will be matched until the end of the year. You can help us reach that goal with your end of the year gift – right now. 
By smartphone or online – Donate Now – CampusPride.org/Donate
Thank you.  Happy Holidays & New Year!
Sincerely,
Romeo Jackson
Campus Pride is the leading national educational organization for LGBTQ and ally college students and campus groups building future leaders and safer, more LGBTQ-friendly colleges and universities. The organization provides resources and services to thousands of college students and nearly 1400 campuses annually. Learn more online at CampusPride.org.