This post is written by Chelsea Fullerton, the Director of the Pride Center for Sexual Orientation and Gender Diversity at Lehigh University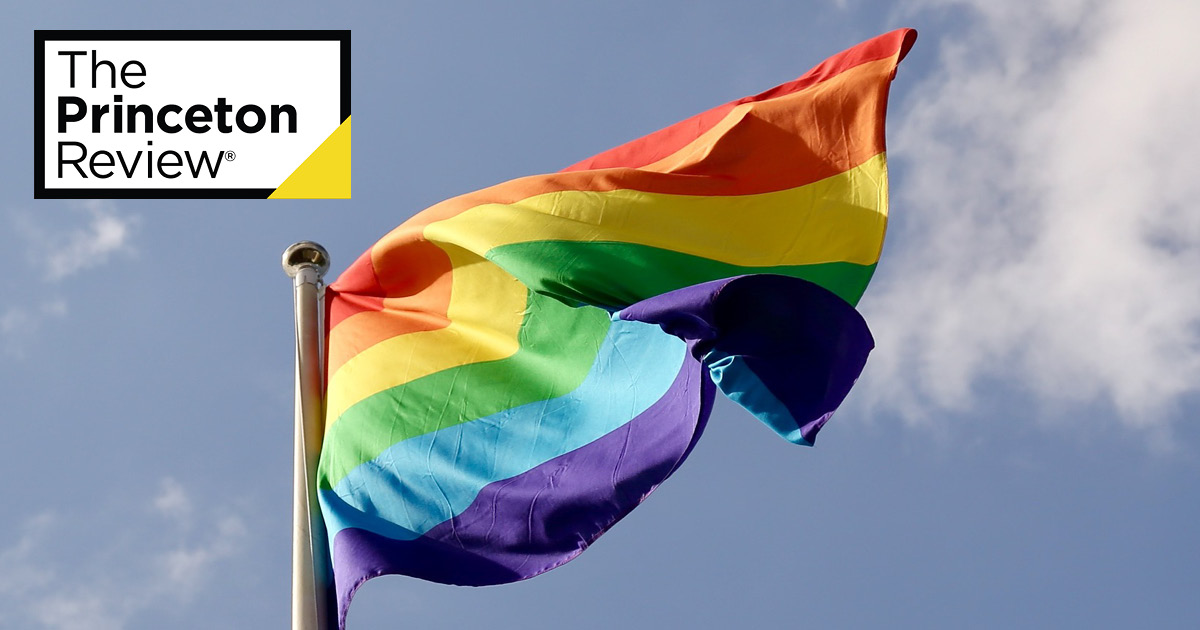 Autumn is almost upon us; the breeze in the air signals what most of the United States hopes will be a much-needed break from the long, hot summer we have endured.  In just a few weeks, students will be back on our college campuses, filling our residence halls, student centers, and classrooms with their energy and eagerness.  And, the Princeton Review's 2017 rankings have just been released.
Most of my colleagues shrug and laugh off these rankings, some of which list the top 20 colleges based on titles like "Reefer Madness," "Birkenstock-Wearing, Tree-Hugging, Clove-Smoking Vegetarians," and "Stone Cold Sober Schools."  After all, we've been through enough higher ed cycles to see the attention given to these rankings spike and then wane in about a week's time; and as a result, we measure their impact as minimal.
But the Princeton Review's primary audience – prospective college students – do pay attention to these rankings.  They're shared widely on social media; they're cross-linked by numerous news sources; they're given as much weight (if not more) as the information broadcast to them from Admissions offices.  And in the case of the "LGBTQ Unfriendly" list in particular, these rankings do a great disservice to our prospective students by giving a grossly incomplete picture of institutional commitment to LGBTQ+ individuals.
Now, in full disclosure – my institution has been on this list for three years running.  We are not a perfect place by any means; we have much ongoing work to do in our journey to be a more inclusive and welcoming place for all.
We also have had institutionally supported LGBTQ+ student services for over a decade.  We received broad institutional support for over 100 gender-inclusive restrooms across campus.  We have two full-time positions dedicated to support for and advocacy on behalf of LGBTQ+ people.  And we have a vibrant, welcoming, and highly trafficked space in the center of campus for to LGBTQ+ students and allies.
How, then, did we end up on this list?  According to Princeton Review, their many rankings are determined from an 80-question survey administered to 143,000 students at 381 schools.  The LGBTQ Friendly and Unfriendly lists are both derived from one statement to which students are invited to indicate their agreement using a 5-point scale: "Students treat all persons equally, regardless of sexual orientation or gender identity/expression."
Regardless of how much validity you attribute to the Princeton Review's methodology, this one-dimensional method of measuring inclusion is far from the complete picture.  In fact, there are 4 colleges on the "LGBTQ Unfriendly" list that are also on Campus Pride's "Shame List: The Absolute Worst Campuses for LGBTQ Youth" – Wheaton College, Gordon College, Brigham Young University, & the University of Dallas.
The colleges on this "Shame List," according to Campus Pride, "have chosen to openly discriminate against LGBTQ youth and have requested Title IX exemptions to perpetuate the harms of religion-based bigotry."  Ranking schools such as these – schools that include policies that are deliberately exclusive of LGBTQ+ students – next to schools that have institutionally funded LGBTQ+ student services truly does a disservice to prospective LGBTQ+ students.
Many LGBTQ+ people do not come out until after they have already started college, and those who have been out in high school often assess their new environment before deciding how open to be about their gender or sexuality.  Prospective LGBTQ+ students who are considering disclosing their identities in their admissions applications and see lists like the Princeton Review's "LGBTQ Unfriendly" rankings might, with good reason, choose to stay silent – not just in the application process, but also in their first few weeks on campus, a critical time for students to get connected into resources and supportive community.
Don't mistake me – we ALL have work to do when it comes to inclusion, and my own institution is no exception.  But placing an institution that makes a concerted effort to support, welcome, and value its LGBTQ+ community on the same list as an institution that uses its resources to actively discriminate against LGBTQ+ students is simply irresponsible.  The Princeton Review is just a deeply flawed ranking.
Campus Pride is the leading national educational organization for LGBTQ and ally college students and campus groups building future leaders and safer, more LGBTQ-friendly colleges and universities. The organization provides resources and services to thousands of college students and nearly 1400 campuses annually. Learn more online at CampusPride.org.