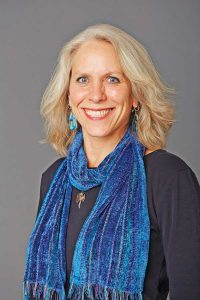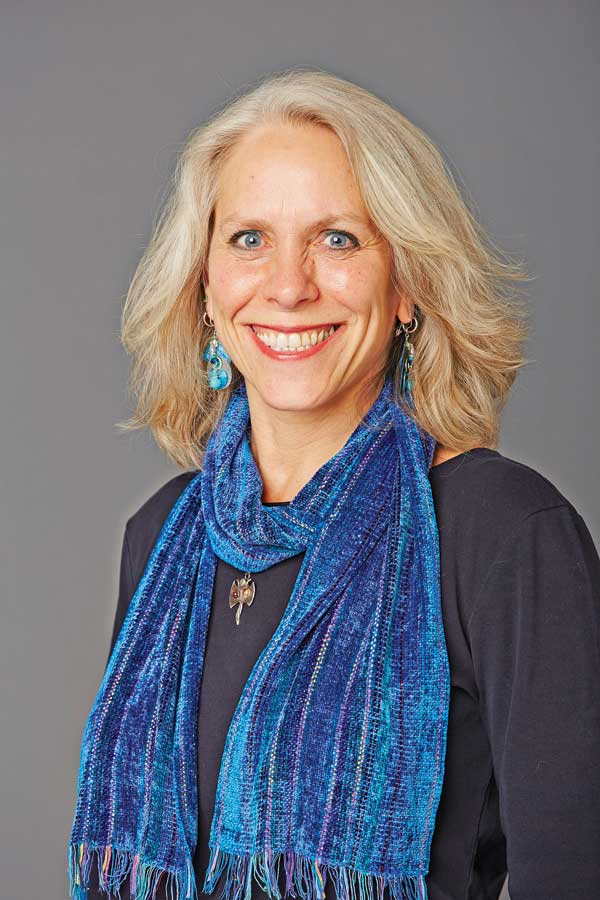 Campus Pride hosted its annual Camp Pride and Advisor Academy at the University of North Carolina at Charlotte from July 18-23, 2017. Over 70 people from all across the United States as well as Jamaica attended the premier LGBTQ and ally leadership and social justice training.
Each day of Camp Pride was filled with nationally known speakers and educators. In addition, a team of faculty advisors, pride leaders and mentors planned and implemented the 5 day curriculum.
Campus Pride's national award for inspiring change called the Voice and Action award was given to bisexual activist, writer, and speaker Robyn Ochs for her unwavering commitment to trying to better the world for LGBTQ youth.
"Robyn is a tireless national advocate for LGBTQ youth and one of the leading voices and educators when it comes to bisexual awareness and visibility in the country," said Shane Windmeyer, Executive Director of Campus Pride. "She continues to give so much of her expertise and talents to Campus Pride and college campuses.  We are honored to give her our highest honor with the Voice and Action award."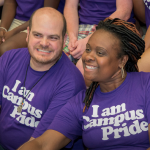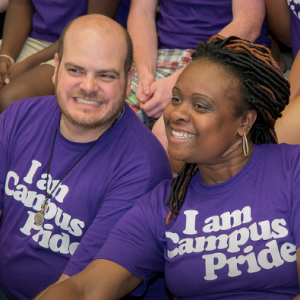 Two Campy Awards were also awarded to Campus Pride volunteers Aneesah Smith who is a national LGBTQ and intersectional activist and speaker and Delfin Bautista who is the LGBTQ Director from Ohio University for their commitment to the organization and volunteer service for three or more years.
"Campus Pride is strong today because of the time and talents of our volunteers across the country," said Windmeyer. "We thank all the award winners and will continue to grow with the passion of volunteers."
Campus Pride is the leading national educational organization for LGBTQ and ally college students and campus groups building future leaders and safer, more LGBTQ-friendly colleges and universities. The organization provides resources and services to thousands of college students and nearly 1400 campuses annually. Learn more online at CampusPride.org.