Campus Pride is excited to welcome five student interns to our team of volunteers this Fall 2023. Every semester Campus Pride welcomes a class of interns from colleges and universities across the United States.
Our Fall 2023 class of interns represents a wide variety of schools from coast to coast. Our student interns are studying to receive their Bachelor's and graduate degrees in a variety of disciplines. To learn more about our Fall 2023 interns, check out their biographies shared below.
Are you interested in volunteering with Campus Pride? We offer many opportunities for students and recent graduates to get involved with the largest non-profit organization for LGBTQ students and young adults. Apply to be a Spring 2024 intern for Campus Pride at campuspride.org/connect/internships. To learn about our other volunteer opportunities, read more at campuspride.org/connect/volunteer.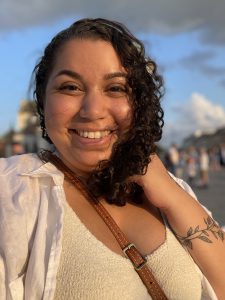 Olivia Lewis
Hello, I am Olivia Lewis and I use she/her pronouns. I identify as a biracial and asexual woman. I am in my senior year at the University of Mary Hardin-Baylor in Belton, TX. I am getting my BA in English with minors in writing and music. I plan to work with non-profits after I graduate and possibly teach English overseas. I studied abroad this summer in four countries and plan to study in London for a semester. In my free time I play with dogs, write short stories and songs, and do late night runs to Whataburger or Buc-ee's!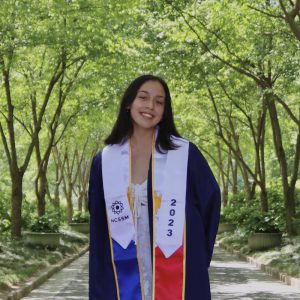 Angela Quintanilla-Capawana
Hi! My name is Angela (she/they) and I am a Duke University freshman intending to major in Global Health & Biology. I am excited to work with Campus Pride on my own college campus on advocacy issues and community building among LGBTQ+ young adults. Outside of the professional setting, I enjoy reading, all things music, and being out in nature.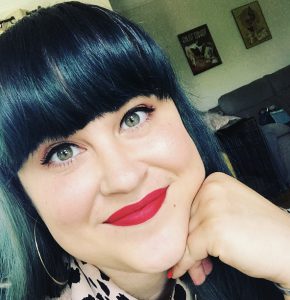 EJ Schumacher
Hello, friends! I'm EJ Schumacher (they/them/elle). I'm a queer, non-binary, (dis)abled Honors Scholar at Northeastern Illinois University where I am pursuing my second bachelor's degree – majoring in Biology with a minor in Social Justice. My research focus is Critical Ecology with an emphasis on Indigenous botanical/ecological science. During the 2023/2024 academic year, I am serving the NEIU student body (and thereby disrupting the status quo) as Vice President of the Student Government Association, VP of Service for the University Honors Program, a Co-Chair of the University Diversity Committee, and a representative of the Green Fee Committee. I hold leadership roles within several student organizations, including the Pride Alliance and the Green Conservation Group. Outside of school, I am an active volunteer in my community, including being a Master Naturalist with the Cook County Forest Preserves. By day, I lead the less-than-exciting life of a legal secretary. I'm very excited to be on the Campus Pride intern team and hope to increase LGBTQIA2S+ representation on my campus & beyond!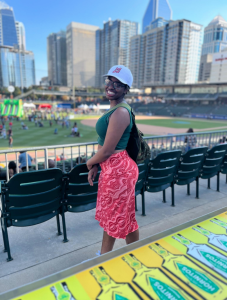 Mav Smith
Mav Smith identifies as a gender-fluid Lesbian. She is currently completing her Sophomore year at Davidson College. She intends to double major in English and Africana Studies with the hopes of becoming a Civil Rights Attorney. Her favorite quote is, "Some of the most beautiful things you can experience lay on the other side of fear."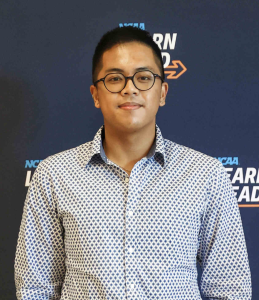 Ramier Villarama
Ramier Villarama (he/him) is thrilled to be returning to Campus Pride as a Fall Intern this time around! He is a junior at Macalester College in St. Paul, MN, double majoring in Environmental Studies and Studio Art with a minor in Asian Studies and a concentration in Food, Agriculture, and Society. He is working towards his bachelor's degree and plans to achieve an advanced degree in Design Engineering upon graduation. At Macalester, Ramier is part of the Men's Swimming & Diving Team and has been swimming competitively since the age of 10. He also participates in Club Water Polo and Club Volleyball, while serving as a board member of the Filipinos at Macalester Organization (FAM) and Pride Athletes at Macalester Organization (PAAM). As a queer BIPOC student-athlete, his work with PAAM is something he is passionate about, and hopes to continue cultivating a safe space for other LGBTQIA+ student-athletes on his campus.