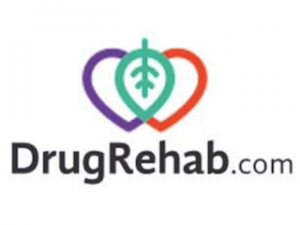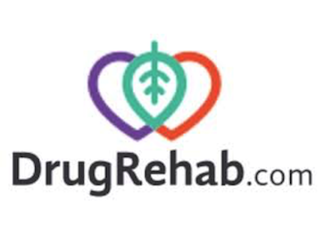 There is a history of substance abuse, addiction, and mental illness within the LGBTQ community. As of 2016, the Substance Abuse and Mental Health Services Administration (SAMHSA) found that those in the LGBTQ community were three to four times as likely to be affected by a substance abuse disorder as compared to the general population. How could this rate be so much higher? What pushes LGBTQ people to use these substances?
For much of America's history, the criminalization of queer identities made being visible unsafe for fear of harassment, violence, or arrest. Because of this, there was very little opportunity for queer people to gather and socialize in spaces that were not bars, clubs, or nightlife/party venues. For people seeking community and acceptance, these places were important. Unfortunately, gathering in spaces where the use of drugs and alcohol was accepted and encouraged also normalized use as a social activity. Today, bars and clubs continue to be primary spots for queer socializing. Considering what the LGBTQ community has faced in America – including discrimination, rejection, physical and verbal harassment, internalized homophobia, difficulty accessing healthcare, and other shared struggles – it seems understandable that the use of drugs and alcohol has become not just a social activity but a way to cope with stress. Some use drugs and alcohol to quiet the effects of their anxiety or depression, while other use in order to handle or forget the results of a bad diagnosis – for example, marijuana has been found to be a popular drug among gay men diagnosed with HIV.
While the use of drugs and alcohol can temporarily ease pain or distract the user from an unpleasant reality, it is unwise to rely heavily on use. What begins as self-medication, a social activity, or just a bad habit can quickly become serious as the body starts to rely on the drug. From hallucinogens to cocaine, people in the LGBTQ community have reported using very dangerous and highly addictive substances. Alcohol consumption has also been reported to be higher and more hazardous among queer adults than heterosexual adults.
A community that uses more is also more likely to need help, but those in the LGBTQ community can often find it more difficult to access healthcare and treatment. Discrimination or even the fear of discrimination can dissuade an individual from seeking help, and the desire to break addictive habits through professional intervention can lose out to legitimate fears. LGBTQ people have to consider the situation that the doctor may deny help or that their healthcare provider will share private information with employers that may result in employment discrimination.
SAMHSA recommends sensitivity training for healthcare professionals in order to better understand how to meet the specific needs of the LGBTQ community. Though there is work to be done, there are steps to take that will encourage LGBTQ users to seek help and for providers to, well, provide it!
SAMHSA also offers nine principles of care for healthcare professionals to keep in mind:
1. Be understanding and flexible
2. Provide a comprehensive approach
3. Be consistent with cultural needs
4. Promote self respect
5. Promote healthy behaviors
6. Support collective decision making
7. Reduce barriers to treatment
8. Provide evidence-based treatment
9. Create a recovery community
When discussing addiction, it is also important to know how to recognize it in yourself and in others. Addiction can show itself in a number of ways. Watch for dramatic changes in behavior, in priorities, and in how they talk about their health. Denying that there is a problem despite evidence is a warning sign. Physical signs can manifest due to the use of the drug, from an overdose, or from withdrawal. Each situation has a range of symptoms. If you notice symptoms of an overdose – including vomiting, difficulty breathing, aggression, loss of motor control, and delusions – it is imperative that the user receives medical attention.
Follow the links provided below for more information about signs of drug abuse, from heroin to cocaine to alcohol to prescription drugs. Friends and family are usually the people best able to notice and get help for the person affected, and Drugrehab.com has resources that can guide you through the process of getting that help.
Drugrehab.com is a web resource provided and funded by Advanced Recovery Systems (ARS). ARS is an integrated behavioral health care management organization dedicated to the treatment of addiction, substance abuse, eating disorders and mental health issues. They provide well-researched, fact-based resources and reached out to Campus Pride with two guides built specifically for the LGBTQ community. Find them here:
LGBTQ+ and Addiction: Causes, Resources, & Treatment
Many thanks to Drugrehab.com for their dedication to providing crucial information and for contacting Campus Pride.
Campus Pride is the leading national educational organization for LGBTQ and ally college students and campus groups building future leaders and safer, more LGBTQ-friendly colleges and universities. The organization provides resources and services to thousands of college students and nearly 1400 campuses annually. Learn more online at CampusPride.org.
Summarized by Emma Radulski, summer volunteer with Campus Pride.