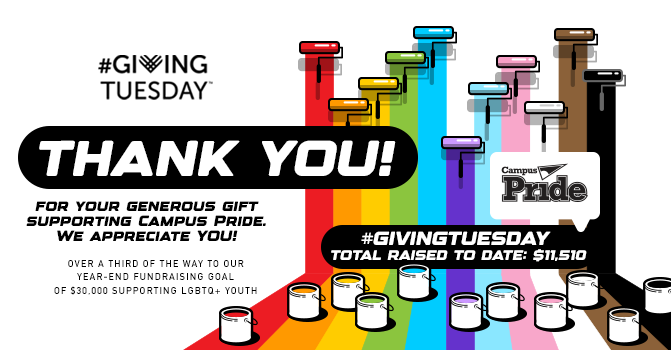 From the bottom of my heart, thank you for supporting Campus Pride and the valuable work we do for LGBTQ+ college students across the country.
We needed you, and you made a generous gift. Our Giving Tuesday fundraising drive raised $11,510 – and that is nearly a third of the way to our end of the year fundraising goal.  Thank you!
YOU ARE APPRECIATED!  Of course, we will continue our fundraising until the end of the year and do our best to meet our HOLIDAY GIFT CHALLENGE of $30,000.
Either way, our work is never done and we are working hard for LGBTQ+ youth always.  Please know that your gift will make a positive difference.