Campus Pride Earns $13,650 in National Give OUT Day Competition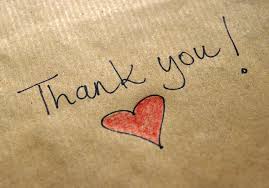 Give OUT Day was an outstanding success for Campus Pride and for LGBTQ nonprofits throughout the country. Thanks to you, Campus Pride raised $13,650 in the National Give OUT Day for LGBTQ nonprofits in donations, prizes, and matching gifts.
Give OUT Day is a national day of giving for the LGBTQ community. This 24-hour online fundraising competition allows a diverse array of LGBTQ nonprofits to raise the funds needed to support LGBTQ community centers, art groups, organizing efforts, clinics, student organizations, sports leagues and more. Campus Pride is proud to participate in Give OUT Day, and congratulates all the other amazing organizations that made the day a true success.
Throughout Give OUT Day on April 20, 2017, Campus Pride received donations from 294 donors, totaling $8,650. These donors helped Campus Pride to place SECOND overall in the National Leaderboard!
Our second place standing was rewarded with a $5,000 bonus, bringing the total amount raised to $13,650.
Campus Pride appreciates you and your support of our valuable work involving campus communities and building LGBTQ youth leaders. Because of you, we are able to do more to help LGBTQ youth.
Please continue to stay up to date with us online at CampusPride.org and on social media. There are so many great things to come.
Campus Pride is the leading national educational organization for LGBTQ and ally college students and campus groups building future leaders and safer, more LGBTQ-friendly colleges and universities. The organization provides resources and services to thousands of college students and nearly 1400 campuses annually. Learn more online at CampusPride.org.