REGISTER NOW for the 2014 Transgender Faith and Action Network Conference
Charlotte, N.C. – Campus Pride is a strong supporter of the Transgender Faith and Action Network Conference, TFAAN Conference. The TFAAN Conference is happening August 29–31, 2014 in Charlotte, NC. The Transgender Faith and Action Network Conference is a three-day conference for the trans* community and their allies. The conference will be held at Charlotte Hilton University Place in Charlotte, NC.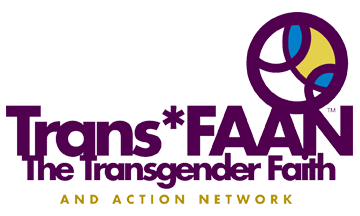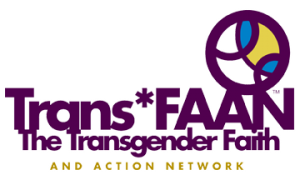 On Saturday, August 30th Campus Pride will be hosting the Young Folk Gathering for those aged 16-30. Network with other youth from 7p.m.- 8:30p.m. Click here to view the full schedule of events.
Attendees will have the opportunity to network, gain deeper insights on trans* issues involving legal protections, health/wellness, employment, and growing more inclusive faith communities. These opportunities will help trans* communities and their allies heal, build, grow and shift culture within the faith communities and all over the world.
The TFAAN conference was and outgrowth of the TransFaith In Color Summit and  Conferences developed by The Freedom Center of Social Justice (FCSJ). The TransFaith In Color Summit and Conferences were held in Charlotte back in 2011 and 2012, but realized the need for a nationally recognized conference to expand the work being done, and their success.
The Freedom Center for Social Justice is an organization that was founded by Bishop Tonyia M. Rawls back in 2009. She is a spiritual leader and social justice activist, and has inspired the development of programs that have touched the lives of hundreds within the Carolina's and promises the support to continually grow to meet the critical needs of these communities here, and nationwide.
We here at Campus Pride are proud partners of the TFAAN conference who have, and will continue, to work with and present a workshop on LGBT-friendly campuses with the help of our Friendly Campus Climate Index.  Campus Pride Executive Director, Shane Windmeyer, also serves on the advisory board of the TFAAN conference. Campus Pride appreciates the important work that is being done by The Freedom Center for Social Justice.
Register now at http://tfaan.org/main/registration-form-tfaan-2014-conference/ and if you have any questions or would like more information about TFAAN's 2014 conference feel free to contact Mykal Shannon at (980) 298-6588 or info@tfaan.org.
About TFAAN: TFAAN is an outgrowth of the work done by The Freedom Center for Social Justice and its TransFaith In Color Summit and Conferences.  The network offers expanded opportunities for trans people of faith and allies to vision, build, grow, heal and shift culture within faith communities and the world. Conferences, workshops, cultural events, networking, policy efforts and the building of trusted networks are just a few of the things we are engaging in.
About Campus Pride: Campus Pride is the leading national educational organization for LGBTQ and ally college students and campus groups building future leaders and safer, more LGBTQ-friendly colleges and universities. The organization provides resources and services to thousands of college students and nearly 1400 campuses annually. Learn more online at CampusPride.org.