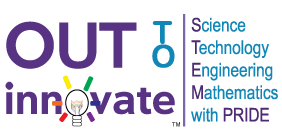 Register now for Out to Innovate November 8-9, 2014 in Atlanta, CA at Georgia Tech
National Organization of Gay and Lesbian Scientists and Technical Professionals presents "Out to Innovate™ 2014", a two-day career summit for LGBTQI students, faculty and professionals in Science, Technology, Engineering, and Mathematics. This will be a joint event with the oSTEM 4th National Conference.
Join Out to Innovate November 8-9, 2014 at Georgia Tech in Atlanta for a weekend of sharing, mentoring, learning, workshops, poster session, and career resources. Download a flyer to share with your colleagues.
Out to Innovate will be offering:
Pre-conference tours of Georgia Tech, Centers for Disease Control, World of Coke
Keynote Addresses by Tam O'Shaugnessy and Lynn Conway
Motivational Address by Kei Koizumi
"Out and Accomplished" panel featuring Lynn Conway, Terry Demby, Jason Grenfell-Gardner, Donna Riley
28 Workshops on leadership, professional development, professional involvement, work/life balance, mentoring and more!
Career Expo with 30+ Sponsors, Recruiters, Resume Writing
oSTEM Membership Meeting
NOGLSTP Membership Meeting
Poster Contest
Networking, Mentoring, Recruiting
Affinity Groups
Flash Presentations
Gala Awards Banquet, honoring NOGLSTP Scholarship Recipients, oSTEM Chapter Awards, National STEM Award, NOGLSTP Recognition Awards


Out to Innovate™ is a career summit presented by National Organization of Gay and Lesbian Scientists and Technical Professionals (NOGLSTP) , a non-profit organization that educates and advocates for lesbian, gay, bisexual, transgender, and queer students and professionals in science, technology, engineering, and mathematics.
Campus Pride is the leading national educational organization for LGBTQ and ally college students and campus groups building future leaders and safer, more LGBTQ-friendly colleges and universities. The organization provides resources and services to thousands of college students and nearly 1400 campuses annually. Learn more online at CampusPride.org.