June 7, 2022 (Seattle, WA) – BestColleges.com, in partnership with Campus Pride, released today its 2022 college rankings for LGBTQ+ students. New this year, the Best Historically Black Colleges and Universities (HBCUs) for LGBTQ+ Students were ranked for LGBTQ+ HBCU students looking for a supportive educational environment. As in years past, the Best Colleges for LGBTQ+ Students in 2022 and the Best College for LGBTQ+ Students in Each State were also ranked to help students of various gender and sexual identities find an inclusive and quality academic institution to begin their educational journey.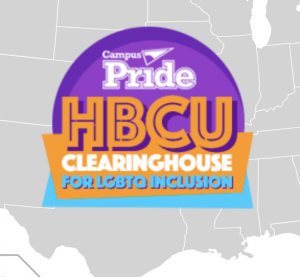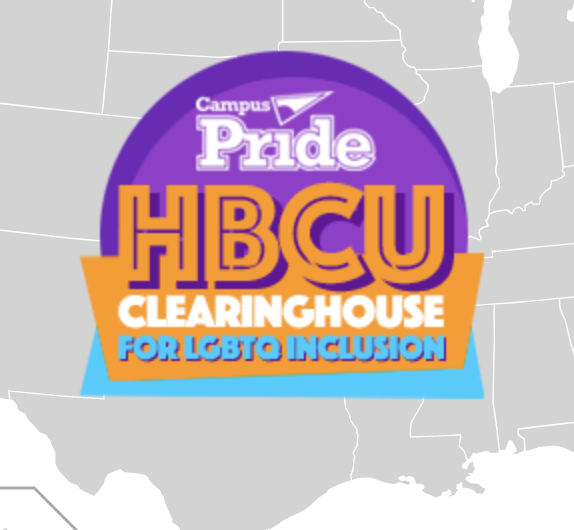 VIEW THE FULL CAMPUS PRIDE HBCU DATABASE FOR LGBTQ+ INCLUSION
"The history of HBCUs is one of fostering a culture of inclusion and leadership, and many of these institutions are committed to expanding services and support for LGBTQ+ students who unfortunately face multiple forms of discrimination including racism, sexism and anti-LGBTQ bias and discrimination," said Shane Windmeyer, executive director of Campus Pride. "We're proud to continue our partnership with BestColleges.com to provide this first-in-the-nation ranking of HBCUs for LGBTQ+ students. We hope that it will be helpful to HBCUs to continue supporting LGBTQ+ inclusion and for LGBTQ+ students to find a supportive environment that's right for them, to live, learn and grow."
The Best HBCUs for LGBTQ+ Students ranking combines BestColleges.com's traditional methodology that considers academic support and affordability data along with an assessment of HBCUs based on variables listed by the Campus Pride HBCU Clearinghouse. Some of the variables include a nondiscrimination statement inclusive of sexual orientation, LGBTQ+ studies programs and course offerings, ally program and/or SafeZone trainings, and resource center/office responsible for LGBTQ+ student support services. The listing also includes descriptions of unique campus resources that provide support to students of various gender and sexual identities.
Several prominent schools made the list of Best HBCUs for LGBTQ+ Students, with Howard University ranked as the top HBCU for LGBTQ+ students in the nation. In addition to having multiple LGBTQ+ student organizations, Howard offers SafeZone training for faculty and staff as well as gender-inclusive student housing. North Carolina Central University, Delaware State University, North Carolina A&T State University, and Albany State University round out the top five.
"LGBTQ+ HBCU students should be looking to their institution to address their unique concerns about safety and protection, as well as the need for more supportive and inclusive spaces, programs and services," said Cobretti Williams, Ph.D., senior editor of diversity, equity, and inclusion for BestColleges.com. "We commend the schools listed on these LGBTQ+ rankings for creating campus environments that allow students with a wide range of gender and sexual identities to feel safe and welcome. However, higher education has room to improve in this area  by increasing the number of faculty and professionals who advocate for LGBTQ+ support on campuses, improving college and housing affordability, and expanding mental healthcare resources."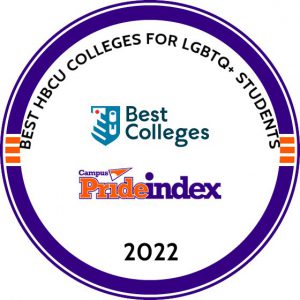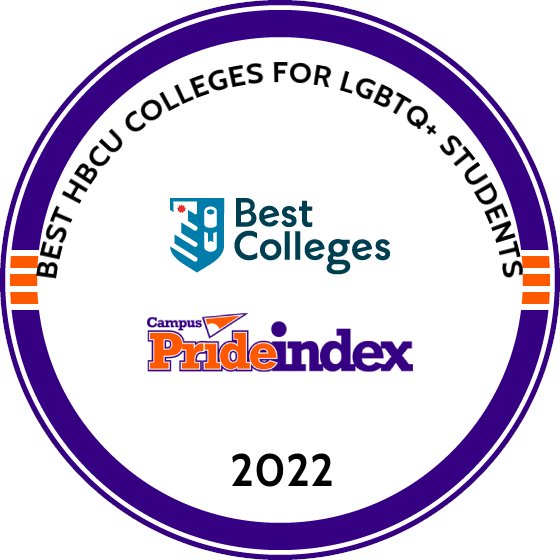 2022 Best HBCUs for LGBTQ Students (in alphabetical order):
Albany State University

Bowie State University

Coppin State University

Delaware State University

Elizabeth City State University

Fayetteville State University

Florida Agricultural and Mechanical University

Fort Valley State University

Hampton University

Howard University

Jackson State University

Kentucky State University

Morehouse College

Morgan State University

Norfolk State University

North Carolina A&T State University

North Carolina Central University

Savannah State University

Southern University and A&M College

Spelman College

Tennessee State University

Tuskegee University

Winston-Salem State University

Xavier University of Louisiana
About BestColleges.com
BestColleges.com empowers students to make smarter educational decisions and find schools that best fit their needs through proprietary research, user-friendly guides, and hundreds of unique college rankings. As a trusted education advisor, it also provides a wide array of college planning, financial aid, and career resources to help students realize life goals and overcome educational challenges as they prepare for careers after college. BestColleges is a Red Ventures company. 
About Campus Pride
Campus Pride is the leading national educational organization for LGBTQ and ally college students, as well as campus groups building future leaders and safer, more LGBTQ-friendly colleges and universities. The organization provides resources and services to thousands of college students and nearly 1,400 campuses annually.