Goal of Common Ground Forum is opening communication and breaking down barriers on LGBTQ and faith within Athletics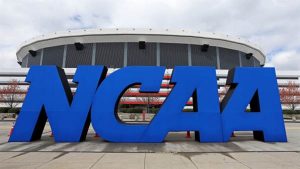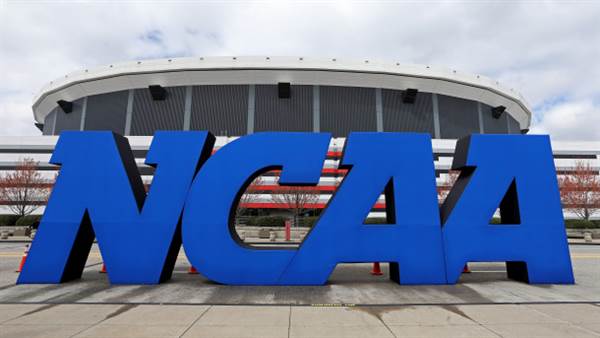 Campus Pride Executive Director Shane Windmeyer was one of nearly 40 individuals to participate in the Common Ground Forum representing NCAA public and private colleges and universities, faith-based organizations, and LGBTQ affiliations. The forum was meant to explore and identify strategies to further open communication and understanding between LGBTQ and athletics populations.
Organizers structured Common Ground II to address biases, as well as organizational and institutional philosophies, through program exercises designed to break down barriers that could pose a challenge to athletics programs committed to inclusion and the well-being of student-athletes and staff.
Participants included athletics and conference administrators; university officials; presidents and executive directors of lesbian, gay, bisexual, transgender and questioning organizations; current and former student-athletes; and NCAA staff.
"There is great value in seeking common ground where you can," said Shane Windmeyer, Executive Director of Campus Pride.  "LGBTQ people are also people of faith and we all have a responsibility to exercise our beliefs in a way that does not perpetuate harm toward another – intentionally or unintentionally.  We need that message from all sides of division in our country, now more than ever."
Participants were led through exercises geared to spur conversation around protecting and respecting rights of faith-based schools that have set policy based on their faith-based doctrines, while still ensuring that LGBTQ student-athletes and staff are treated with respect, compassion and fairness. They discussed how to protect and respect the beliefs and rights of people of faith, while also protecting the rights of LGBTQ student-athletes and staff.
Additionally, participants looked at how their individual actions could create more respectful and inclusive climates, and what institutional policies and best practices could be developed to create inclusive and respectful climates for LGBTQ and faith-based individuals.
"Hosting a forum like NCAA Common Ground is evolutionary because there aren't many, if any, contexts where you have deep dialogue with members representing LGBTQ and faith-based groups that allow people to be open, honest, vulnerable and see all sides of an issue," said Bernard Franklin, NCAA executive vice president of education and community engagement. "The key is to humanize the topic and help people understand their differences and similarities, while trying to see things from other perspectives so everyone can work more effectively to bridge gaps."
The NCAA inclusion group plans to continue discussions on LGBTQ and faith-based schools at the 2017 NCAA Convention in January and at the Inclusion Forum in April.
Campus Pride is the leading national educational organization for LGBTQ and ally college students and campus groups building future leaders and safer, more LGBTQ-friendly colleges and universities. The organization provides resources and services to thousands of college students and nearly 1400 campuses annually. Learn more online at CampusPride.org.