Campus Pride is one of the 174 nonprofit organizations participating with Share Charlotte this year in #GivingTuesdayCLT
(CHARLOTTE, N.C.) – Today, local nonprofit SHARE Charlotte kicks off its 3rd annual #GivingTuesdayCLT campaign, presented by Google Fiber and Wells Fargo. The two-week campaign (Nov. 15 – Nov. 29)  engages the Charlotte community to support more than 170 local nonprofits and raise $8 million.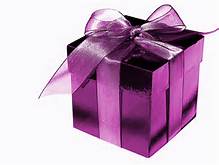 Campus Pride is one of the 174 nonprofit organizations participating with Share Charlotte this year in #GivingTuesdayCLT. Giving Tuesday, globally known as the first day of the "giving season" was made hyperlocal in 2014 through SHARE Charlotte's #GivingTuesdayCLT and presents a unique opportunity to get everyone involved in making Charlotte a better place.
"It's not often we, as a city, get the chance to come together around something positive," says Kelly Brooks, Founder of SHARE Charlotte. "We can each bring something to the table; we can all do something GOOD for this city."
In 2015 the two-week #GivingTuesdayCLT campaign raised $4.2 million for 108 nonprofits and partnered with more than 40 sponsors, local businesses and community organizations.
"Campus Pride is proud to be part of #GivingTuesdayCLT this year.  Share Charlotte has been a wonderful partner to our organization highlighting our work locally in the Charlotte area," said Shane Windmeyer, Executive Director of Campus Pride. "LGBTQ youth need support from their community in Charlotte.  We all have a responsibility to young people to create a safe place to learn, live and grow."
Donations to Campus Pride can be made on the Share Charlotte website or online at CampusPride.org/Donate until midnight on Tuesday, November 29.
This year, SHARE's goal is to raise $8 million and the organization has rallied more than 170 nonprofits, more than 80 local businesses, sponsors and community partners spanning from Lake Norman to Center City to Ballantyne — with one unifying goal of doing good for Charlotte.
Campaign Events
The campaign starts today with a market-style event at Unknown Brewing Co. from 7-10 p.m (free admission). Fifteen local vendors will showcase their "GOOD(s)" and six local breweries have created a custom brew for the event. For more info visit: http://bit.ly/GTCLT16.
Other campaign events include a young professionals meetup at Peculiar Rabbit on Nov. 16, a collaboration with Kendra Scott on Saturday, Nov. 19, a Charlotte Checkers game on Tuesday, Nov. 22 and more! The campaign concludes on Giving Tuesday itself (Nov. 29). On this day SHARE and a handful of nonprofits will set up its daytime headquarters Uptown at Google Fiber, followed by a closing celebration at 7th Street Public Market.
Local Business Initiatives
Campaign co-presenting sponsor Wells Fargo has created a Give Good Fund of $250,000, a bonus to nonprofits raising financial donations
Campaign sponsor Mercedes Benz is donating $100 from each car sold during the campaign to the General Fund
Bojangles' is donating 10% of sales from all 29 of its metro-Charlotte locations from 5-8 p.m. on Giving Tuesday (Nov. 29)
Brixx Pizza has let #GivingTuesdayCLT hijack their popular "Rustica" pizza for the entire campaign, donating $3 to the General Fund for every pizza sold at 5 Charlotte locations
Fran's Filling Station is donating 75% of its Meatballs & Spaghetti dinner (Nov. 26) to Charlotte Rescue Mission, a nonprofit dedicated to transform the lives of citizens struggling addiction
SouthPark Mall's Athleta is donating 10% of campaign sales to Girls On The Run, a nonprofit that encourages girls to tap into their strong potential
704 Shop has designed a custom "Do Good" tee; all proceeds benefit #GivingTuesdayCLT
"We are proud to support SHARE Charlotte and this effort to fund nonprofit organizations that are doing great work across Charlotte," said Kendall Alley, regional president for Wells Fargo. "Investing in our communities is one of the most important things we can do as a company. Our goal is to help build strong and vibrant communities, improve the quality of life, and make a positive difference."
"As we continue to build out our network and connect more and more Charlotteans, Google Fiber is excited to support great organizations and events like #GivingTuesdayCLT for a second year. We believe in SHARE Charlotte's vision that everyone can be a philanthropist and that every gift is important," said Jess George, Community Impact Manager, Google Fiber-Charlotte.
To get involved, visit GivingTuesdayCLT.org and …
Join us tonight for SHARE Charlotte's kickoff event at Unknown Brewing Co.
Like the SHARE Charlotte Facebook page and follow on Instagram and Twitter
Take a peek at the #GivingTuesdayCLT & #GiveGoodCLT hashtags
See SHARE and 12 local nonprofits take over the @weloveclt instagram for the entire campaign
Join in a special Checkers game on Nov. 22nd. Buy tickets: http://bit.ly/GTCLTCheckers
SHARE Charlotte makes it fun and easy to invest in our local community by offering simple ways for neighbors, over 400 nonprofits and local businesses, to come together through good. Through its signature campaigns #GivingTuesdayCLT and SummerSHARE, SHARE Charlotte raises awareness about local nonprofits and increases the level of community engagement. SHARE Charlotte believes that by doing good, we will create a stronger, happier Charlotte.
Campus Pride is the leading national educational organization for LGBTQ and ally college students and campus groups building future leaders and safer, more LGBTQ-friendly colleges and universities. The organization provides resources and services to thousands of college students and nearly 1400 campuses annually. Learn more online at CampusPride.org.