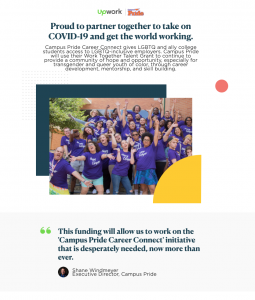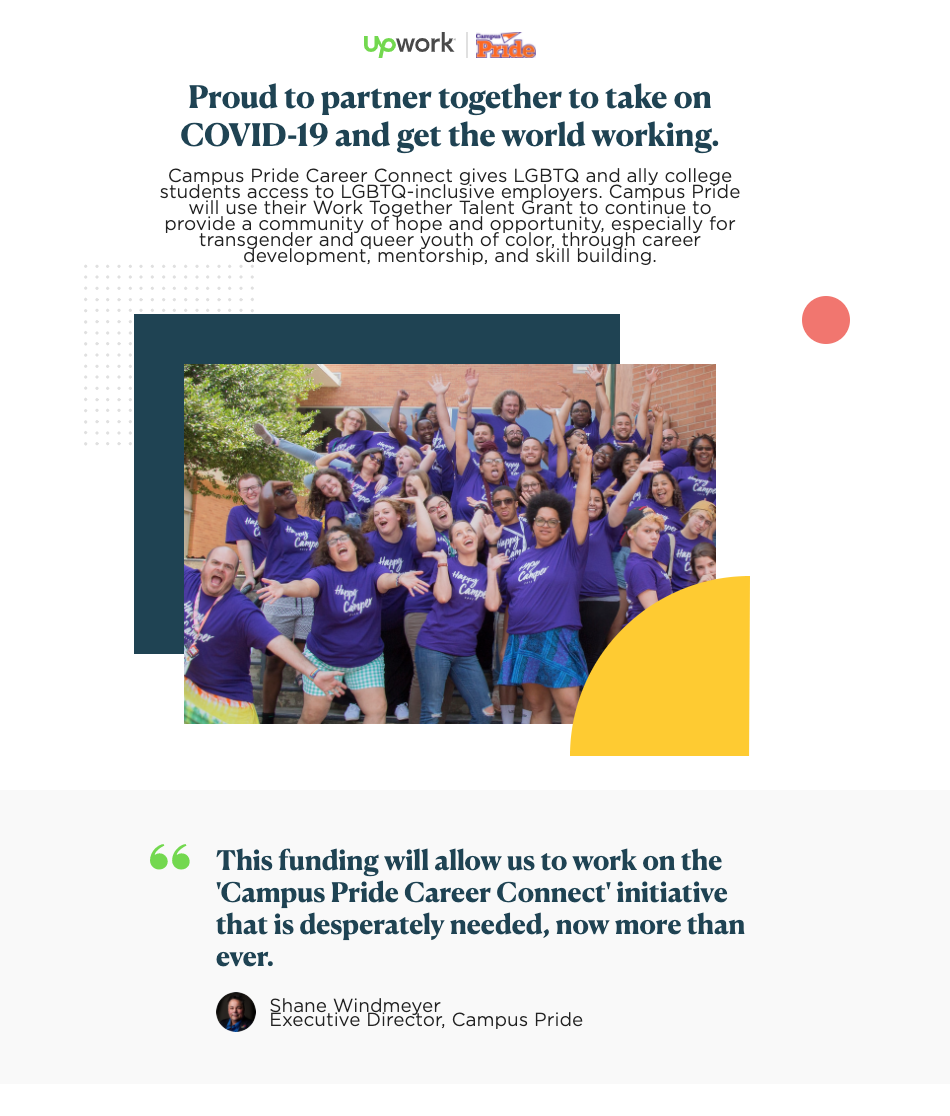 Upwork recently gave $1 million dollars in Work Together Talent Grants to support businesses working to counter the impact of COVID-19. Campus Pride applied for a Work Together Talent Grant and was awarded a $25,000 talent grant in freelance hours.
The grant awards are designed to support projects with missions directly tied to mitigating COVID-19's devastating impact on individuals, communities, and economies everywhere.  Campus Pride's Work Together Talent Grant will support their efforts to provide LGBTQ college students with hope, community and economic opportunities.
"The Upwork Work Together talent grant funding will allow us to work on the 'Campus Pride Career Connect' initiative that is desperately needed, now more than ever," said Shane Windmeyer, Executive Director, Campus Pride.
Campus Pride Career Connect gives LGBTQ and ally college students access to LGBTQ-inclusive employers. A team of six volunteers will work with the UpWork freelance professional(s) to build this new resource over the next few months. Campus Pride will use their Work Together Talent Grant to continue to provide a community of hope and opportunity, especially for transgender and queer youth of color, through career development, mentorship, and skill building.
"Thank you to Upwork for making this opportunity possible. We are deeply appreciative to your support, especially at this time," Windmeyer said.