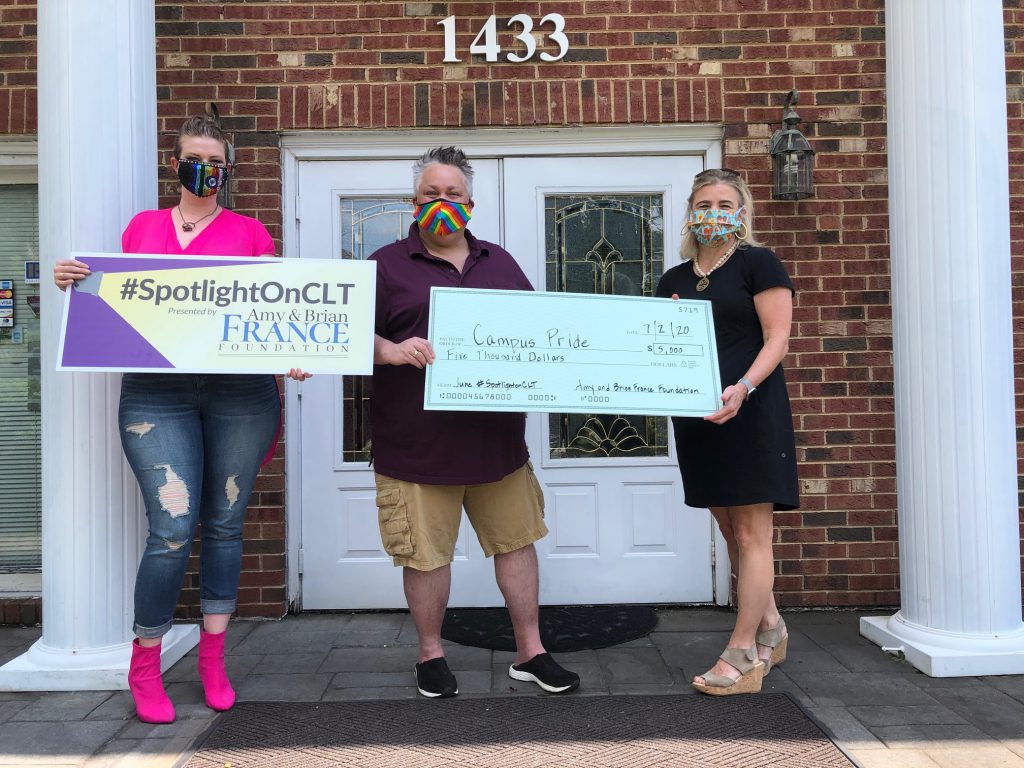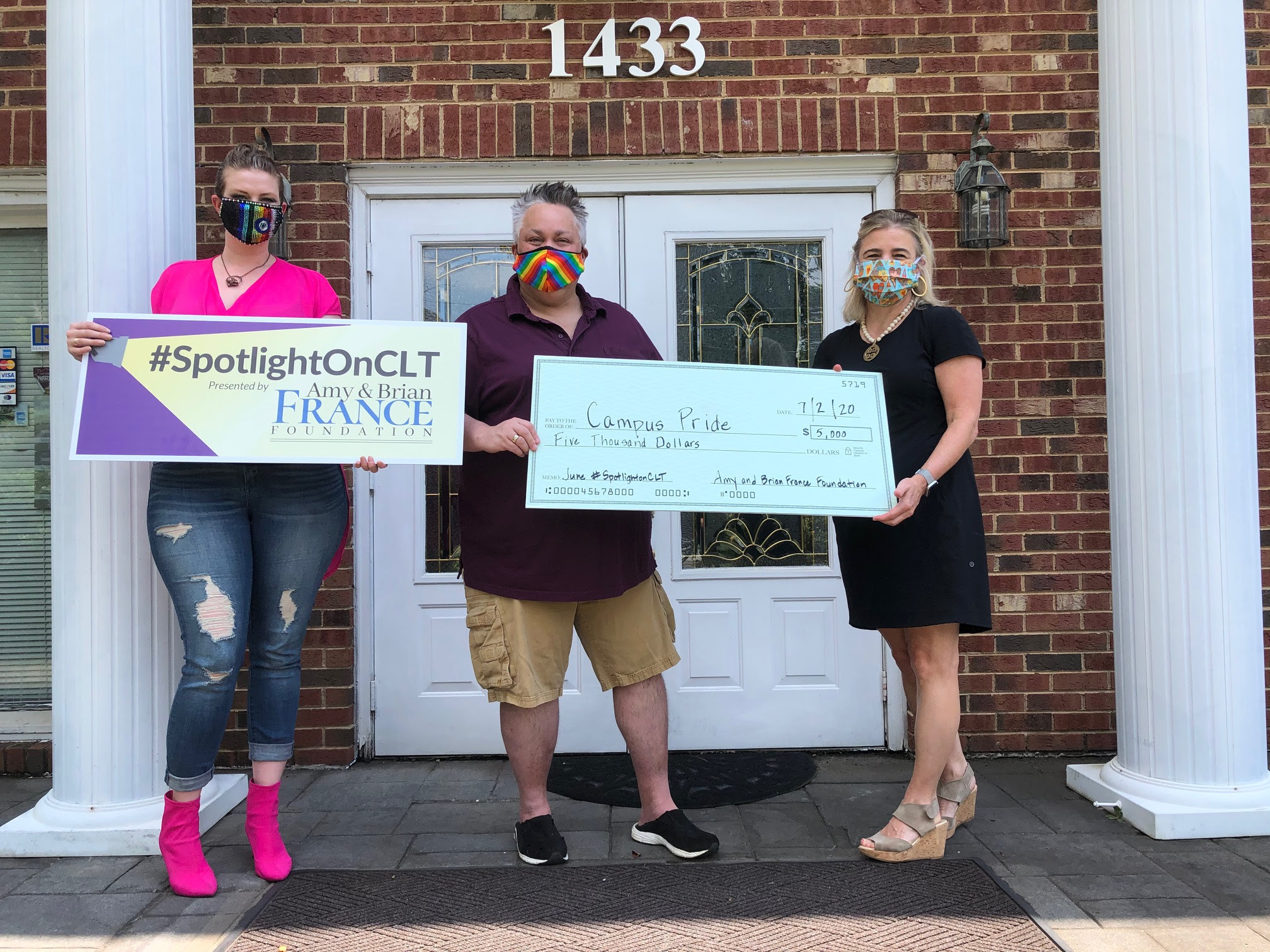 Campus Pride wins $5,000 from #SpotlightOnCLT contest to vote for your favorite local LGBTQ nonprofit organization.  Campus Pride was among seven LGBTQ local nonprofits that individuals could vote for that do work in the Charlotte area.  Campus Pride received the most votes in the June "Pride Month" from June 1 to June 30, 2020.
The #SpotlightOnCLT was part of the 2020 Spotlight Series of Share Charlotte which was graciously funded by The Amy and Brian France Foundation.   The foundation is giving away $5K each month to the CLT nonprofit of our community's choice, as part of the 2020 Spotlight Series.  
"Campus Pride thanks everyone who voted for us during Pride Month.  We are proud to call Charlotte our home. We are one of a handful of national LGBTQ organizations that 'live and breathe' in the South where LGBTQ work and more resources are so needed," said Shane Windmeyer, Executive Director of Campus Pride. "Special thank you to Share Charlotte and The Amy & Brian France Foundation for bringing visibility to our work and to LGBTQ nonprofits in Charlotte."
Check out Campus Pride on Share Charlotte.  Our profile speaks to the impact of COVID-19 and the need for financial support and ways you can get involved.
Learn more about Share Charlotte's July #SpotlightOnCLT series and vote for your favorite local nonprofit organizations.