Campus Pride focuses on rural areas, Southern campuses and minority serving institutions with "LGBTQ on Campus" grant award in partnership with Kognito

Campus Pride awards grants to No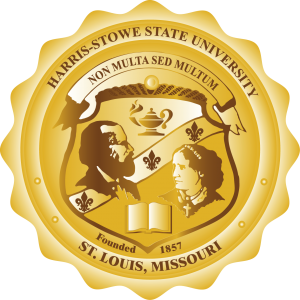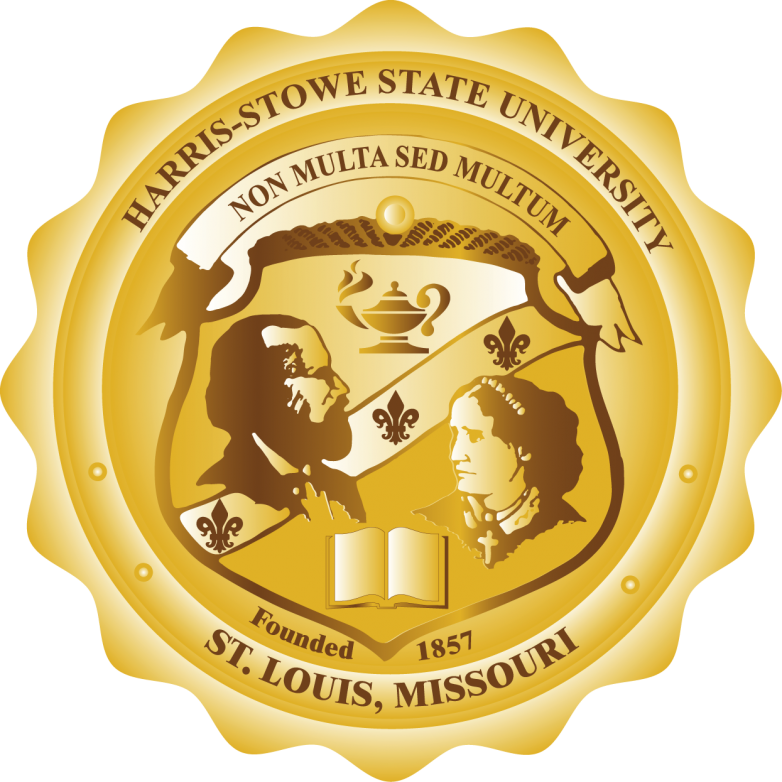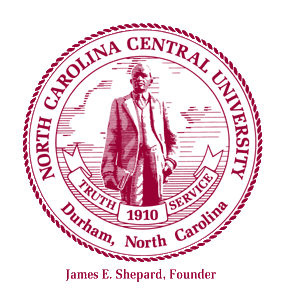 rth Carolina Central University and Harris-Stowe State University for one year of funding for the usage of the "LGBTQ on Campus" online trainings developed in partnership with Kognito.  The trainings build skills to support lesbian, gay, bisexual, transgender and questioning (LGBTQ) youth.
"Not every campus has the staffing or immediate resources to do LGBTQ trainings with students, faculty and staff — especially at rural campuses, two-year colleges, Southern campuses and minority-serving institutions," said Shane Windmeyer, Executive Director of Campus Pride. "Campus Pride and our partner Kognito are proud to award NCCU and Harris-Stowe State University, two Historically Black Colleges & Universities with this grant to improve their campus climate for LGBTQ students."
In October 2013, Campus Pride in partnership with Trevor Project and Kognito  launched "LGBTQ on Campus."  The online simulations are built using the proprietary Kognito Conversation Platform™" a ground-breaking group of development, delivery, API and analytic technologies integrated with principles of neuroscience, social cognition, adult learning and applied game mechanics.
This grant program funds two campuses to utilize without charge both the "LGBTQ on Campus Training for Students and the LGBTQ on Campus Training for Faculty & Staff."  Special priority was given to rural campuses, two-year colleges, Southern campuses and minority-serving institutions (such as HBCUs, TCUs, HSIs, etc).  The implementation of the online training is for a full academic year starting Fall 2015 and ending Spring 2016. Selected recipients must agree to conduct pre/post-test measurements and are required to report results as well as participate in an implementation strategy starting in Spring 2015 until the end of the grant cycle.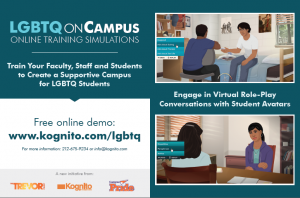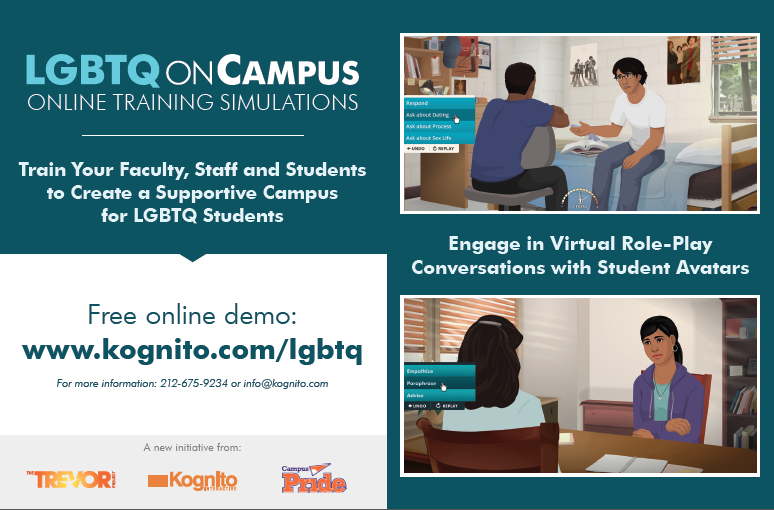 Campus Pride had over fifty colleges apply for this first-time grant program for "LGBTQ on Campus" and improving LGBTQ campus climate in under-represented and/or under-resourced campus communities.  Currently, the trainings may be purchased for individual use at www.kognito.com/store, or they can be purchased by institutional buyers, such as colleges and universities, state agencies, schools and school districts.  To view live demos of these trainings go to: www.kognito.com/lgbtq
Campus Pride is the leading national educational organization for LGBTQ and ally college students and campus groups building future leaders and safer, more LGBTQ-friendly colleges and universities. The organization provides resources and services to thousands of college students and nearly 1400 campuses annually. Learn more online at CampusPride.org.