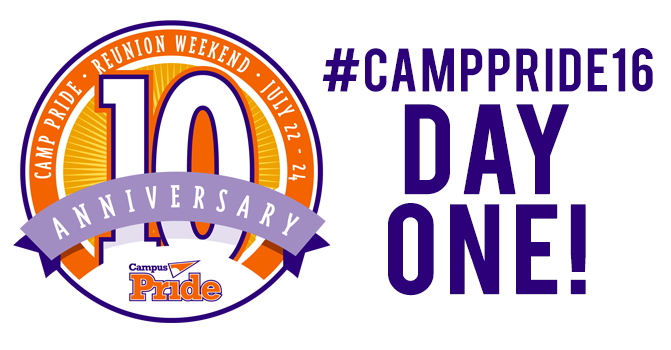 Campus Pride is pleased to welcome the 10th anniversary of it's annual leadership academy Camp Pride and Advisor Academy to the University of North Carolina at Charlotte.
Campus Pride welcomes 120+ students, faculty and staff for the 10th annual Camp Pride & 5th annual Advisor Bootcamp. It's that time of year again! Camp Pride 2016 is off to a great start, with all of our campers and advisors geared up and ready to go towards active and transformative change on their campuses.
The teaching team has been prepping hard to welcome and kick off an amazing #CampPride16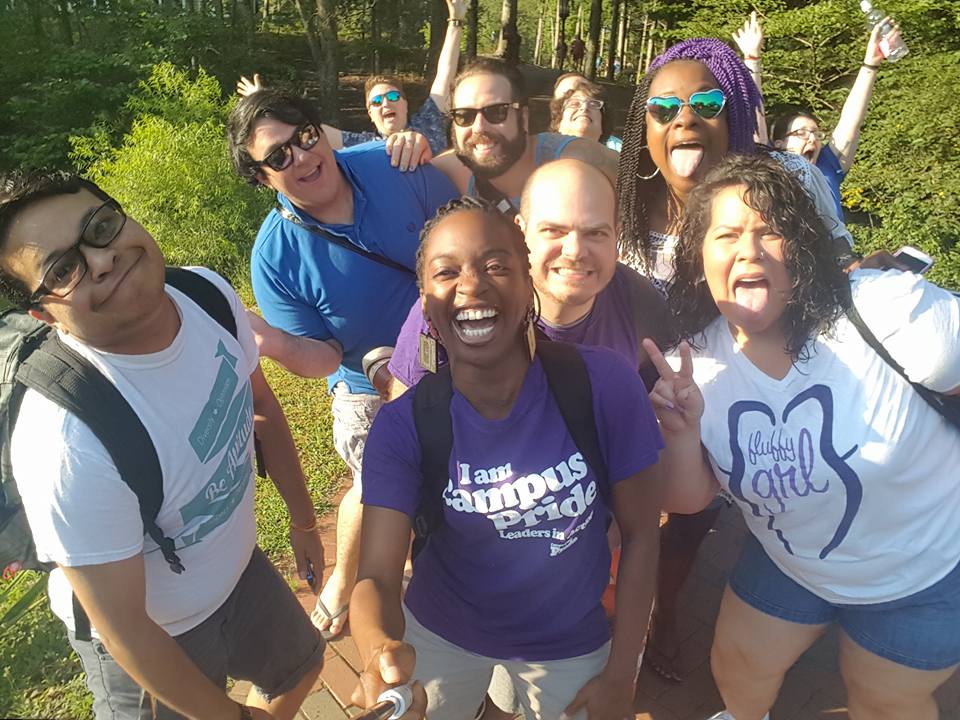 After checking in and a little decompression time after long flights and drives, the new campers and advisors met with their dens and small groups and were able to greet and share their experiences with other queer and ally student leaders and advisors.
Executive Director, Shane Windmeyer led the first educational block of the week where students were asked to make pipe cleaner sculptures of their identities. The workshop works well because it lets students create and explain their own stories while listening and learning from their peers' stories.
After every put their pipe cleaners away, the group discussed Caucuses and Hot Topics in a game show type fashion, making sure everyone knew what collective communities were available to them.
And finally the night was closed out with all of the students coming together to do icebreakers and make sure everyone felt comfortable around each other so that next thing tomorrow morning, everyone was ready to embark on their respective journeys of leadership and success.
Don't forget tickets for our Homecoming & Awards Banquet are still available! Our 10th anniversary celebration would be a wash without you! Buy online now!
HOWIE is a senior at the University of North Carolina at Charlotte, with a major in Sociology and minors in film studies, American studies, and women's and gender studies, uses they/them pronouns, and is a 2016 Summer Fellow for Campus Pride.
Campus Pride is the leading national educational organization for LGBTQ and ally college students and campus groups building future leaders and safer, more LGBTQ-friendly colleges and universities. The organization provides resources and services to thousands of college students and nearly 1400 campuses annually. Learn more online at CampusPride.org.