Campus Pride commends Biolans' Equal Ground for calling upon the President of Biola University to withdraw their pending Title IX religious exemption in an official letter sent today.  Full letter below.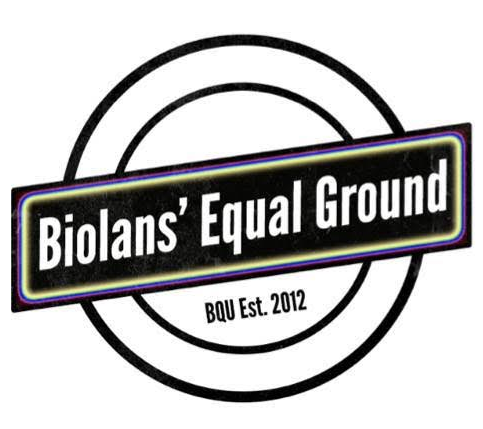 "This letter presents another opportunity for Biola University to show support for all its campus community. Withdrawing the pending Title IX religious exemption is the only pathway forward embracing all students.  Campus Pride supports Biolans' Equal Ground in their letter and look forward to action by the President," said Shane Windmeyer, Executive Director of Campus Pride. "We are fully committed to support any future actions necessary by the students and alumni."
Campus Pride stands with the students, alumni and staff members of Biolans' Equal Ground in waiting on the university to withdraw the Title IX exemption by the deadline of June 13, 2016.
You can see a full list of the colleges and universities with Title IX exemptions or pending exemptions like Biola University online at the
Campus Pride #ShameList.
__________________________________________________
May 26, 2016

President Barry H. Corey

Office of the President

Biola University

13800 Biola Avenue

La Mirada, CA 90639

Dear President Corey,

I am writing this letter as the Executive Director of Biolans' Equal Ground. Our organization is comprised of several current Biola University students, alumni, and allies. The purpose of this letter is to formally request Biola University to immediately withdraw their request for a Title IX religious exemption waiver to the U.S. Department of Education (DOE) by Monday, June 13, 2016. The request is currently pending.

Biola University students, faculty and staff deserve to have a campus climate that is affirming to all of our community. We believe that the Title IX request that Biola University is seeking is out of step with the current student body and is ill advised for numerous reasons.

First, it is an unhealthy and unbiblical decision on the part of the school toward the Biola community at large, especially the current LGBTQ community on your campus. It also directly goes against the tenants of the Gospel; specifically, our treatment of the marginalized and of others (Matt 22:39; Matt 20:16; Luke 6:31; Matt 7:12; Eph 4:29-32; Rom 15:1-2; Col 3:12-14; Rom 12:18; James 2:1-13; 1 Peter 2:17; Rom 12:17-21; John 13:34; John 15:13; Gal 5:14-15; Matt 22; etc.) Religion used as a guise to exclude or discriminate is wrong.

Second, the fair treatment and safety of LGBTQ students should be tantamount to the campus. Research nationally shows that a quarter of LGBTQ college students face harassment. This percentage is higher for transgender and LGBTQ youth of color. According to this research, nearly forty percent of transgender students fear for their physical safety on campus. Religious or faith-based campuses are at higher-risk due to an increased likelihood of anti-LGBTQ religious rhetoric.

Lastly, the negative national harm to the reputation of Biola University is at stake. Biola University has been featured since December 2015 on the #ShameList by the national LGBTQ organization Campus Pride and has been the target of #GiveBackIX student demonstrations on campus with Soulforce.This demonstration gained national attention from several publications around the United States. Our association with other Title IX exempt campuses that willfully espouse anti-LGBTQ religious teachings is not the kind of company we want for the future of Biola University.

In addition, this week the California State Assembly, Bill AB1888 is being considered as a measure federally protecting students based on orientation and gender identification. This bill has garnered a tremendous amount of support and will put Biola's Cal Grant funding at risk. The bill would directly impact potential students with Cal Grant funding and the school would not be able to disperse those funds. Students accepted into the university will choose where they are able to receive this grant as opposed to choosing Biola, where they risk forfeiting funding should the bill pass. This is a major liability for the school as, according to Biola's website, over $16,459 dollars are given in scholarships and grants on average to one student per school year; a large portion of that aid is clearly given from federal funding.

In closing, there is a vast difference between upholding Biola University code of conduct versus the outright discrimination against a certain group of people. The request for a Title IX exemption is an attack on your LGBTQ students and their safety. If the belief of the school is that all of us are sinners, then how can anyone group of "sinners" be singled out for discrimination or exclusion and not receive protection under federal law.

Biolans' Equal Ground formally ask for Biola University to immediately withdraw their request for a Title IX religious exemption. This past month we confirmed that Pepperdine University withdrew its Title IX waiver. It is also the right thing for Biola University to do. We are called to Christ to lead and to affirm all our community – let's take this first step now.

I look forward to hearing from you. Biolans' Equal Ground will have to consider future actions to protect our LGBTQ community if the campus does not withdraw the Title IX exemption request on/before Monday, June 13, 2016.

Sincerely,

Erin Green, Executive Director

Biolans' Equal Ground
Campus Pride is the leading national educational organization for LGBTQ and ally college students and campus groups building future leaders and safer, more LGBTQ-friendly colleges and universities. The organization provides resources and services to thousands of college students and nearly 1400 campuses annually. Learn more online at CampusPride.org.