Resources for new and returning LGBTQ students
Campus Pride knows that going back to school can be an exciting and scary time for LGBTQ students. We provide resources and support to LGBTQ youth at every step in their college careers. Check out campuspride.org to learn more. Whether you're a freshman or a senior, we know that it is important for students to find a safe space on their college campuses. Read more in our comprehensive Campus Pride Ultimate Queer College Guide.
Fall 2021 training programs
Fall 2021 dates for Campus Pride's nationally-recognized Safe Space and Stop the Hate 101 two-hour trainings are available on the Campus Pride website to register at CampusPride.org/Events.  Learn more at CampusPride.org/SafeSpace and CampusPride.org/StoptheHate.
Participants will receive an official certificate with their name upon completion of the full two-hour online training. Signage is available for purchase by certificate holders at campuspride.org/shop.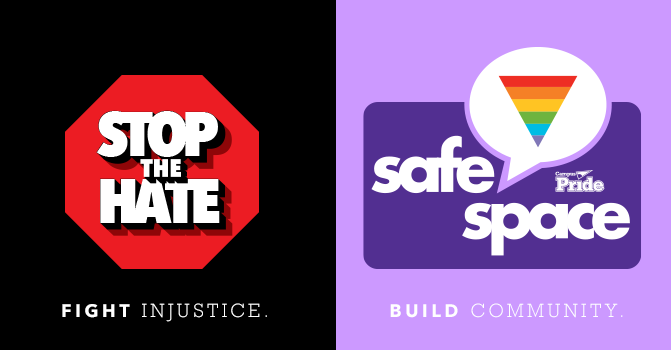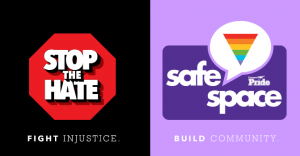 Safe Space Program
Safe Space online training prepares individuals to understand the importance of a Safe Space, strategies to become an effective Safe Space as well as learn LGBTQ history, the state of LGBTQ equality and even current terminology. Learn more about the Safe Space Program at campuspride.org/safespace. 
Register yourself or your on-campus group at campuspride.org/safespace/register. A fee of $265 per participation is due at registration.
Stop the Hate
Stop The Hate 101 online training teaches an understanding of bias and hate crime issues and how to identify bias-motivated incidents and hate crimes. We also discuss hate crime law and the need for increased bias and discrimination reporting efforts.
Register yourself or your on-campus group at campuspride.org/stop-the-hate/register. A fee of $315 per participant is due at registration. 
Fall 2021 online training dates and times
Safe Space 
Stop the Hate 101

Campus Pride Index
We evaluate safe and inclusive campus communities using our Campus Pride Index, an "overall indicator of institutional commitment to LGBTQ-inclusive policy, program and practice" for college campuses across the country. Don't forget to check out our newly-released 2021 Best of the Best list of LGBTQ-friendly campuses. To see how your college ranks up, visit www.campusprideindex.org.

#ReportIt and other resources
Campus Pride is committed to "working to create a safer college environment for LGBTQ students." We have many resources that support college students in making their campus a more LGBTQ-friendly place. 
Students are encouraged to #ReportIt if they witness discrimination on their college campus. Find our #ReportIt forms for Bias and Discrimination and Sexual Harassment and Assault at www.campuspride.org/reportit. For more information, please contact Campus Pride by phone at (704) 277-6710 or by email at info@campuspride.org.
# # #
ABOUT CAMPUS PRIDE
Celebrating its 20th anniversary year in 2021, Campus Pride is the leading national nonprofit organization dedicated to building future leaders and creating safer, more inclusive communities for LGBTQ people and allies at colleges and universities. Founded in 2001 by nationally-recognized LGBTQ civil rights leader and campus pioneer Shane L. Windmeyer, Campus Pride offers a wide variety of programs and resources for students and prospective students, including the Campus Pride Index, HBCU Clearinghouse, Trans Policy Clearinghouse, Lambda 10, Stop the Hate and Safe Space trainings, and the annual Camp Pride leadership camp. www.campuspride.org